This blog post has been sponsored by the Vidalia Onion Committee. Links featured within, not inclusive of the official Vidalia Onion Committee website or previously sponsored content, are not sanctioned by the Vidalia Onion Committee.
Summer is so close! I feel like once the weather starts warming up and the days become longer all I want to do is have a relaxing day outside, starting with brunch on the deck. Brunch foods are pretty much the best foods all put together in adorable arrangements for everyone to enjoy. It's a feast not only for your stomach but your eyes as well.
When I create food for brunch I always make sure to have a variety of fresh fruits, cheeses, meats, and some type of bread or pastry. Scones are one of my favorites to make because you can make them either sweet, savory, or in between – which is what I'm sharing with you today.
In these scones, I used Vidalia onions. If you've never heard of them let me tell you a little more about this tasty varietal:
About Vidalia Onions:
Vidalia onions are a sweet onion that can only be grown within 20 South Georgia counties. There they have the ideal combination of weather, weather, and soil composition to grow Vidalia onions. Vidalia onions are a sweet, seasonal treat that is only available in the spring and summer. Typically the harvests his stores in April and runs out of stock by August or September.
The sweet Vidalia onion scones are easy to make and can easily be doubled if you have a larger gathering for brunch.
How to make the Sweet Vidalia Onion Scones:
Ingredients
2 cups all-purpose flour

1 tablespoon baking powder

1/2 teaspoon salt

1/2 cup cold butter + 1 Tablespoon

1/4 cup chopped Vidalia onions, sauteed

1 cup heavy cream
Instructions
Preheat oven to 400 degrees Fahrenheit.
Dice the Vidalia onion. Add 1 Tablespoon of butter to a frying pan on medium-high heat. Add the Vidalia onions and cook until translucent. Set aside.
In a large bowl mix flour, baking powder, and salt.
Dice the cold butter up and mix in with a fork or pastry cutter until the dough is combined.
Mix in the Vidalia onions.
Make a well into the dough and slowly add the heavy cream.
Place the dough onto a lightly floured cutting board and form into a round disk. Cut the disk into quarters, then shape each quarter into a round and gently flatten with your hands.
Wrap each round in plastic wrap and refrigerate for approximately 30 minutes.
Cut each round into 6 wedges. Place the scones onto a baking sheet and bake for 12 minutes, or until lightly golden.
Store remaining scones in the refrigerator.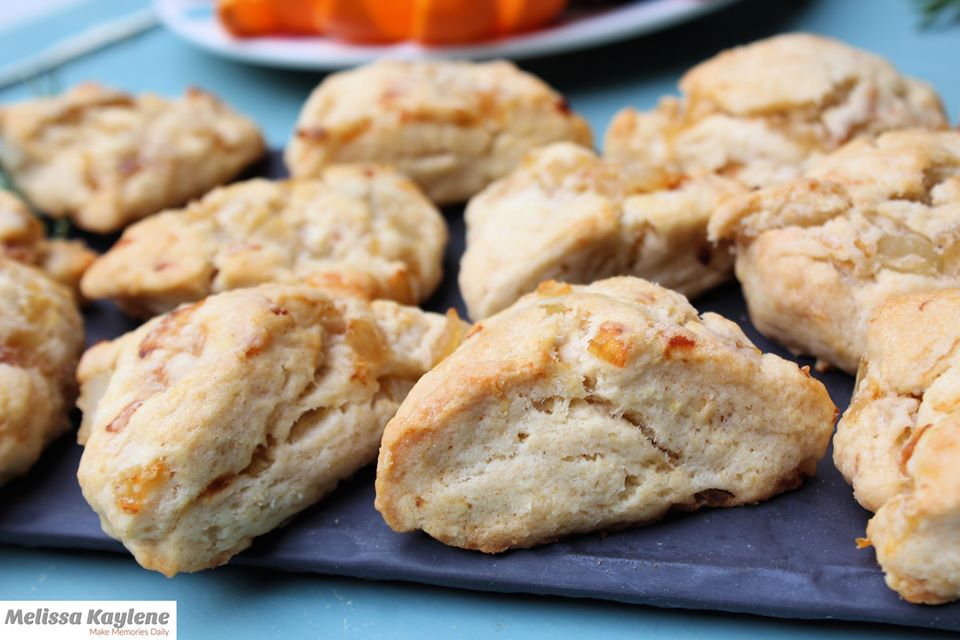 Hurry and get the Vidalia onions while you still can!
To find out more about Vidalia onions, visit their website at VidaliaOnion.org
What are some of your favorite brunch foods to make? Comment below and let us know!
(Visited 313 times, 1 visits today)