The holiday season is in full swing which means that the kitchen gets a lot more use! During the holidays I always make a double batch of homemade cranberry chutney. We eat it at holiday meals, make cream cheese wraps, and then use it for a variety of appetizers – like these cranberry chutney appetizer bites. 
They are super easy to make after the cranberry chutney is finished ( here's my recipe for that ). All you need is mini baguettes, fresh rosemary, butter, and a semi-cured cheese ( I used Mahón-Menorca Cheese ). I love these kinds of "recipes" because you can make as many or as little as you need for a party, and so there's no set amounts needed.

About Mahón-Menorca cheese:
Mahón-Menorca cheese is created on the small island of Menorca, which is located off the eastern coast of Spain. The cheese has been made dating back to 3000 BC. Mahón-Menorca cheese is 3 different degrees of maturity:  Tender-Soft (aged 21-60 days), Semi-Cured (aged 2-5 months) and Cured-Hard (aged 5+ months).  All three are very unique flavors and delicious!
To make the bites I first I melted some butter, then brushed in onto the mini baguette slices. Then I lightly toasted them in the oven until golden brown. Next I scooped a teaspoon of cranberry chutney on top, then placed a thin slice of cheese and them sprinkled some finely minced rosemary on top.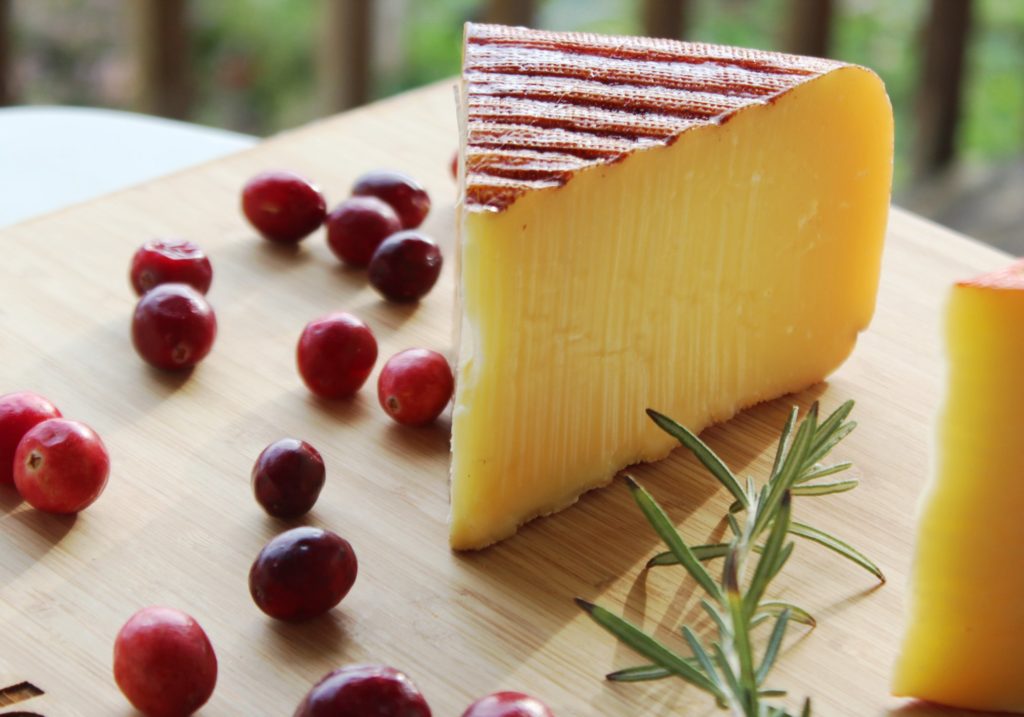 These are the perfect bite sized holiday appetizer that's slightly sweet, but still a little tart and savory.
Cranberry Chutney Appetizer Bites Recipe:
Ingredients

Cranberry Chutney

Mini whole grain baquette Slices

Freshly minced rosemary

Melted butter

Semi-cured Mahon Menorca Cheese

Instructions

I purchased pre-sliced mini baguettes, if slicing your own slice approximately 1/2 inch thick. Place baguette slices on a cookie sheet and spread melted butter on top of each one.

Place the baguettes in a broiler until ligthly golden brown. Remove from heat.

Spoon one teaspoon of cranberry chutney on top of baguette, then top with a thin slice of cheese and minced rosemary.

Enjoy!
Have you ever made homemade cranberries before? They are so simple and easy to make, however I will be honest and tell you that my kids still prefer the canned kind, so I'll be nice and usually serve that at our holiday meal too.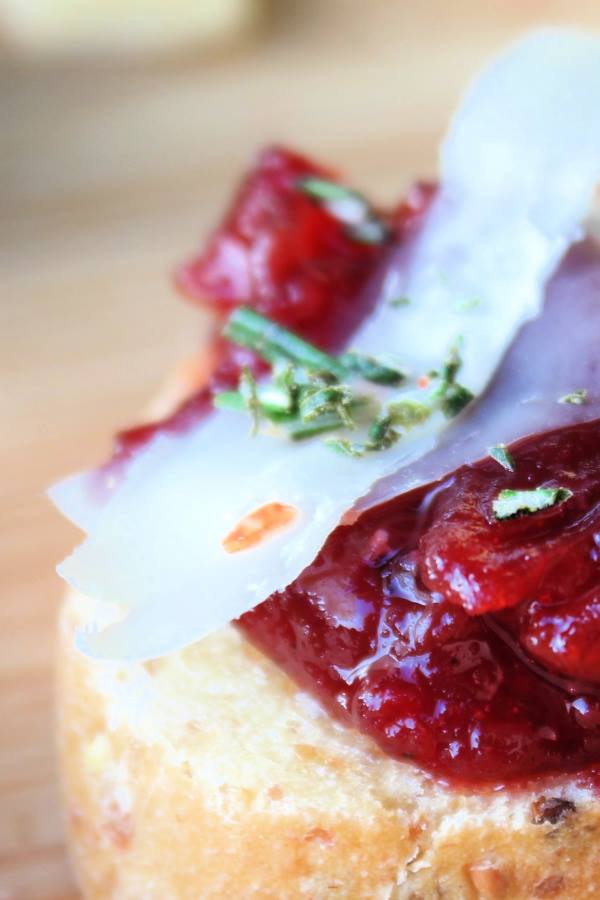 What kinds of appetizers do you like to serve for holiday gatherings?
You can find  Mahón-Menorca Cheese at the following stores: Whole Foods, Fairway Markets,  Harris Teeter, Safeway, Kroger, Murray's, Central Markets, Costco, Gourmet Garage, West Side Markets, Zabar's, Central and Town & Country Markets in Seattle.  Also, check out their social channels:
Facebook: https://www.facebook.com/MahonCheese/
Twitter: https://twitter.com/MahonCheese
Instagram: https://www.instagram.com/mahoncheese/?hl=en
~Melissa
I was given  Mahón-Menorca Cheese in exhange for recipe developement as a part of their blogger recipe contest. No other compensation was received. 
(Visited 671 times, 1 visits today)