This is a sponsored post written by me on behalf of Draper Valley Farms. All opinions are 100% mine.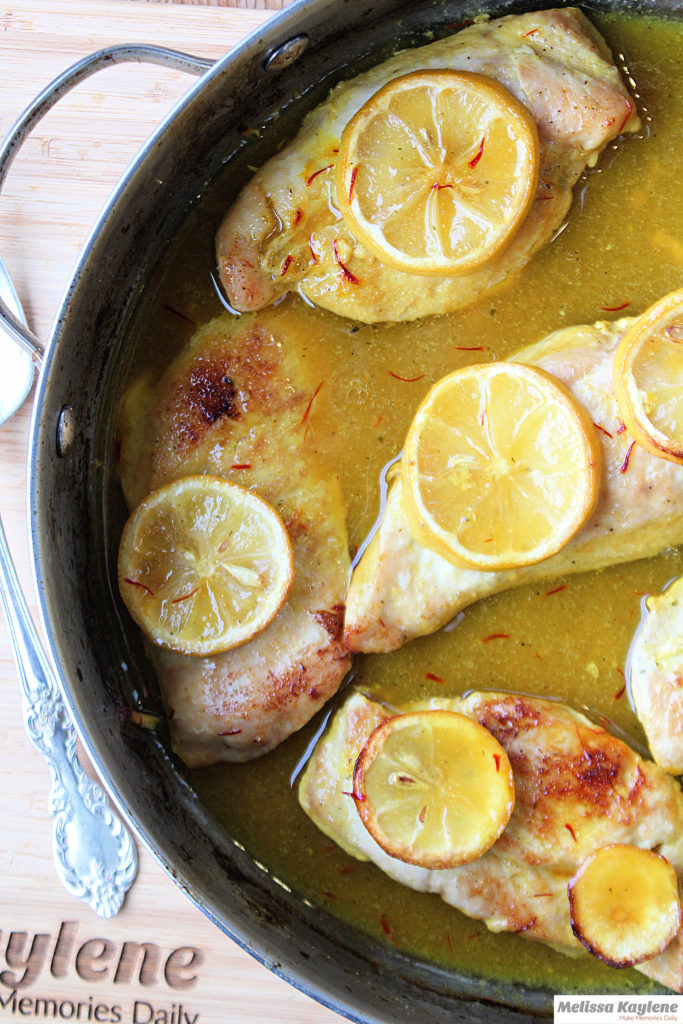 You guys all know that I'm someone who (most nights) really enjoys cooking meals for my family. Not only is it much more affordable, but I also like knowing exactly what's in the food that I'm eating. Whenever possible I like to purchase from locally-owned farms, and I'm lucky that here in the Pacific Northwest we have plenty to choose from.
I cook quite a bit of dishes with chicken as the main protein. It's versatile, the kids like it, and it's quick to cook. Recently I have been changing up my preparation methods for cooking the chicken by introducing new flavors and seasonings.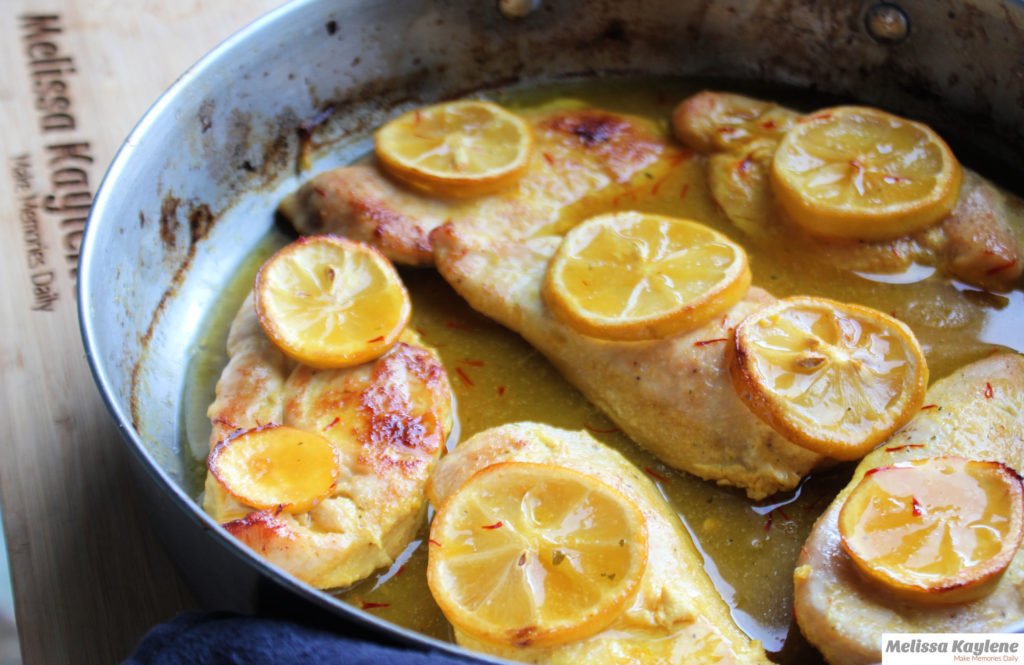 Last week I combined two flavors that I personally have never done before – lemon, saffron, garlic, and some local honey that I had purchased down the road.
For those of you who are unfamiliar with saffron, it's a spice that comes from the dried stigmas from the saffron crocus flowers. Saffron is used a lot in seafood and rice dishes. I wasn't sure how it would all pair together, but once it was finished cooking it did not disappoint!
You may remember the last time that I shared a chicken recipe on here, and once again I've found myself using Draper Valley Farms chicken because they are ready to use and because they are all locally raised here in the Pacific Northwest.
Draper Valley Farms: The way nature intended
Draper Valley Farms are located throughout Washington and Oregon. They follow a simple guideline to provide local chicken as the way nature intended. The locally raised free-range chickens are grown here in the Pacific Northwest. They are always 100% vegetarian fed with no antibiotics ever. The packages are air-chilled, and they have recyclable trays. They also always use salmon-safe and sustainable farming practices. You can find a full list of RANGER® and ROXY™ products here for you to enjoy.
Lemon Saffron Chicken:
Ingredients:
2 pounds of RANGER® Free Range Boneless Skinless Chicken Breasts (not sure where to purchase? Here's where to buy RANGER® and ROXY™ products.)
3 tablespoons butter
½ cup of water
Juice from one lemon
1 tablespoon honey from the PNW
1 Tablespoon garlic powder
Pinch of saffron
1 chicken bouillon cube
½ teaspoon black pepper
Lemon slices
Pre-heat oven to 400 degrees.
In a large deep skillet, melt the butter over medium-high heat. Next, place the RANGER® Free Range Boneless Chicken Breasts into the pan and cook until browned on both sides.
Meanwhile, in a dish, heat the water until hot. Dissolve the bouillon cube, then add the saffron, lemon, garlic, honey, and black pepper.
Pour over the chicken and top with lemon slices, then place in the oven for 30-35 minutes or until cooked thoroughly. Every 10 minutes or so, spoon the sauce from the pan on top of the chicken.
Let the chicken rest for 5 minutes, then serve! I paired this dish with roasted vegetables and rice, and it was a big hit.
Looking for more inspiration from a local PNW company? Visit the Draper Valley Farms site for more delicious recipes for RANGER® and ROXY™ products!
(Visited 365 times, 1 visits today)