I love creating holiday traditions with my kids. One thing I try to do every year is spend one afternoon with each of them so they can pick out holiday gifts for their siblings.
Last year I took my middle daughter, Emma, shopping at our local mall for a mother daughter night out. It's always a big treat for her to have alone time with me and have the opportunity to visit the Washington Square Mall.
This year I took my youngest, Noah to the Washington Square Mall to have a mother son afternoon. We then paid a visit to Santa at the Santa HQ, (like I did with Emma last year) which is located in the heart of the mall.
About the Santa HQ
The Santa HQ is presented by HGTV and is located in 15 shopping centers across the United States. It's the perfect place for kids to meet Santa!
The Santa HQ has a lot of extra activities for the kids that will entertain them while they wait. There's the "Naughty-or-Nice-O-Meter", where kids can find out which list they've made; the "Elf Acadamy", which is a new family-friendly experience that features interactive technology to enhance the entire HGTV Santa HQ visit. Guests can also check out the "Magic Mirror" where you can transform yourself into one of Santa's elves and 'virtually' try on different outfits. Kids can also check out a replica of Santa's sleigh control station.
After your visit you can also teach your child about giving back during the holiday season as there is a drop off location for the HGTV's Help Through Holiday Giving Drive. Visitors have the opportunity to drop off new and unwrapped toys for local children in need.
Schedule Your Visit:
If you don't want to wait in line, the Santa HQ also offers an online reservation system so you can schedule your time to see Santa and the team. Afterwards there are many portrait purchase options so that you can bring home the memories from this timeless tradition.
After our excursion Noah came home happy. As I tucked him into bed I smiled because I knew that we had just made a memory that would last for a long time to come.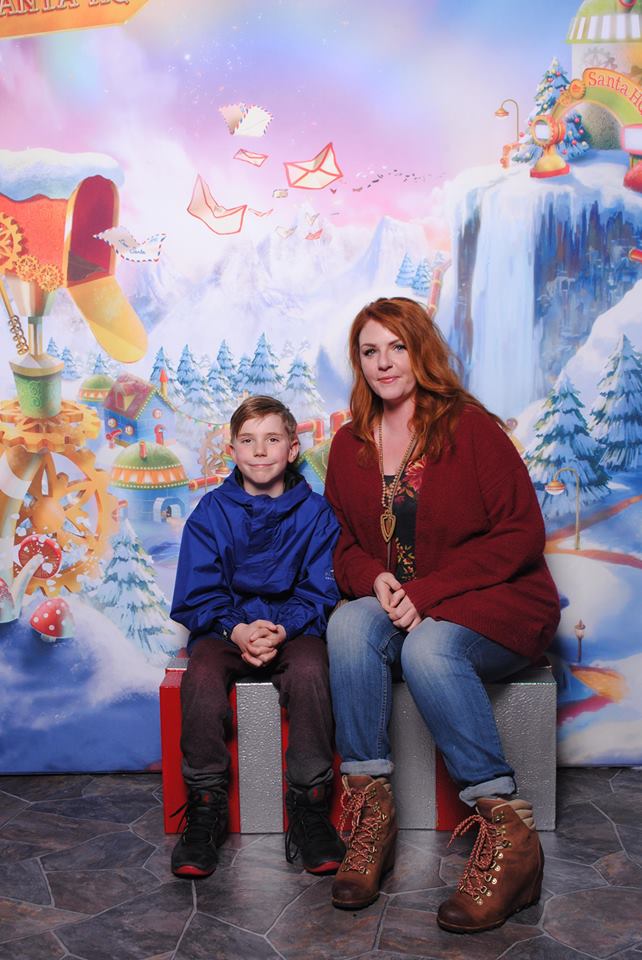 After you visit the Santa HQ make sure you share you share photos and use the hashtag #SantaHQ so we can all see the memories!
~Melissa
This is a sponsored blog; while the views expressed here were genuinely mine, consideration was paid to me by Macerich for  experiencing and reviewing this event.
(Visited 443 times, 1 visits today)