Love all things lemon as I do? Then you'll love this recipe for lemon cookies!

I'm sure you've heard the saying that your past doesn't define you, right? That you should move onward and upward and live in the present, right?
Well, I think that's all bullshit.
Your past is part of your story, and, while there may be parts of it that you want to bury down deep and ignore – your past, your upbringing; it does define you. Good, bad, or otherwise. Whatever has happened in your life has molded you into the person that you are today. It does define you – to a degree. The difference is how you choose to move forward from it and choose to allow it to shape you.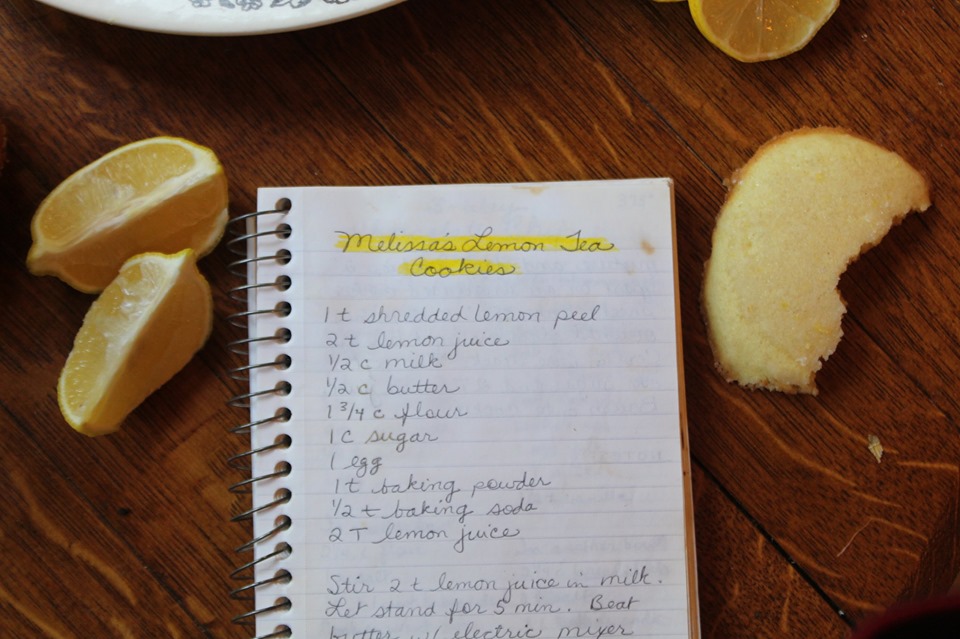 When I was younger I spent a lot of time in the kitchen.
My Mom was suffering from some mental health issues and spent the majority of her days cooped up in her bedroom. This often left my Sister and me alone in the rest of our single-wide trailer. There were no cell phones or social media to keep us occupied. In fact, this was the first summer we got cable, 1998, so in between MTV and Nick at Nite, I spent my free time playing around in the kitchen.
I did mostly baking. I burned a lot of things and made countless mistakes, but I also taught myself a lot too. Looking back now I realize that while I didn't know it at the time, baking sort of became my therapy for missing a maternal figure in the house. I loved flipping through vintage and handmade recipe books – and still, do to this day.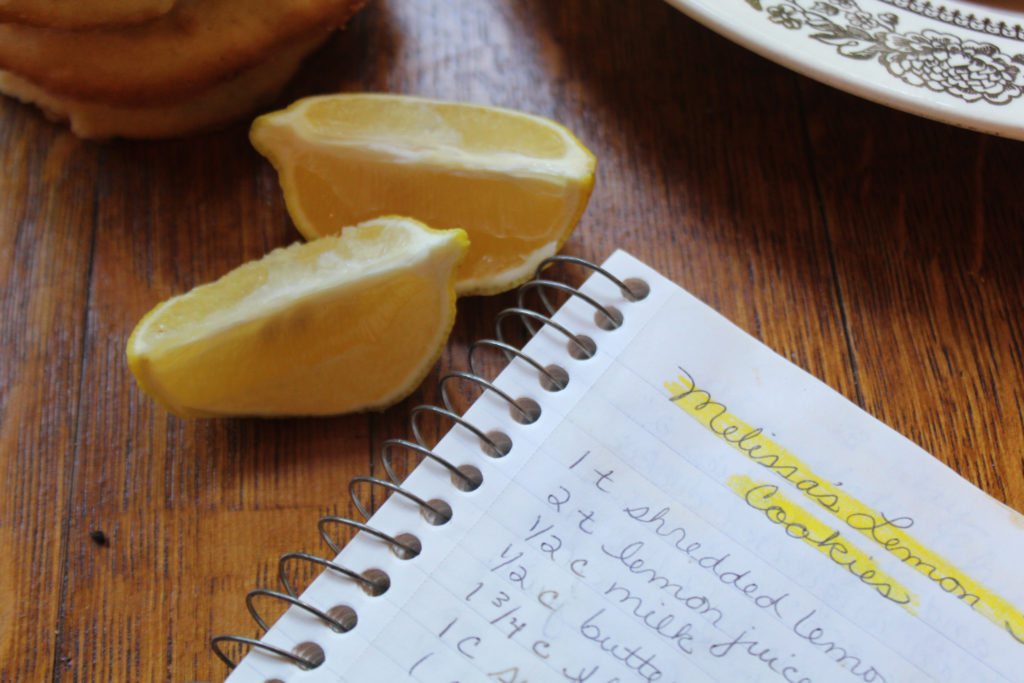 Have you ever looked back and reminisced from your past and pinpointed significant things that you thought were insignificant until you trace the trail of how it's woven you into who you are now? It's pretty interesting when we stop and actually think about it.
Coming back to the baking though – I created these cookies many years ago. Once again, looking back, I never knew how much I loved lemon – even as a child! I'm still obsessed with all things lemon to this day.
Here's my infamous childhood recipe (ha!) back before I ever imagined that one day I'd be sharing it on my website for the world to see.
Melissa's Lemon Cookies:
Ingredients
For the cookies:

2 tablespoons of lemon juice

1/2 cup of milk

1/2 cup of butter

2 cups all-purpose flour

3/4 cup of sugar

1 egg

1 teaspoon baking powder

1/2 teaspoon baking soda

For the glaze:

2 tablespoons lemon juice

1 teaspoon lemon peel

1/4 cup of sugar
Instructions
Preheat oven to 350 degrees.
In a small bowl, place lemon juice and milk together. Stir and set aside.
In a medium bowl, beat butter and sugar with an electric mixer for 30 seconds until creamed. Add egg.
In a separate bowl combine flour, baking powder, and baking soda.
Slowly alternate pouring the milk and flour mixture in with the butter mixture. Mix until smooth.
Scoop out one tablespoon of dough an drop onto a greased baking sheet.
Bake for 12-15 minutes or until the edges are lightly browned.
While cookies are baking, mix the lemon juice, lemon peel, and sugar.
After the cookies are cool brush the glaze on top and enjoy!
Makes 18 large cookies
(Visited 271 times, 1 visits today)