With the personal tragedy that we had in our lives a few weeks ago, I knew that I wanted to make Christmas extra special this year. How though, I wasn't sure. While I love watching the kids open lots of presents on Christmas morning, I do believe that the best presents aren't ones that fit under the tree; the best presents are the time spent together while making memories that we'll share.  Finally, an idea dawned on me. What if I surprised the kids with a cultural, educational, and fun overnight trip to downtown to celebrate Christmas in Portland?
Living just over an hour away from Portland makes it easy to sneak away for an overnight excursion. While we travel to Portland for special occasions, heading in to what my kids think is a 'big city' is still a very unique experience that the small town life we have in the heart of the Willamette Valley. I began searching for ideas of things that we could all do together. I looked for things that we hadn't done, that would give us a variety of experiences so that hopefully, everyone would enjoy at least something.
Christmas in Portland Activities:
There are countless holiday activities and such that you can do in Portland in December. Many of which we hadn't done before. I began checking into plays, musicals, etc. Then I searched for other activities going on that weekend, and then I looked up holiday light displays.
Here's what I decided on:
The Nutcracker – which the Oregon Ballet Theatre presents – it plays at The Keller Auditorium every year. The performance lasts about 2 hours and they have matinée shows. It was a great experience seeing the sugar-plum fairies dancing in the falling snow in person.
The Winter Wonderland Light Show – held at the Portland International Raceway every year. There are other light options in Portland, like the Lights on Peacock Lane, The Grotto, Zoolights, etc. but it was rainy the night we went up there, so we chose this drive through light show last-minute. Be prepared for long lines. We went up the last Saturday before Christmas. We waited in line for nearly an hour and half to drive through the track. Then it took us approximately 40 minutes to drive through the light show afterwards.
OMSI – The Oregon Museum and Science Industry has rotating exhibits throughout the year, and right now they happened to have the King Tut exhibit, which was an audio guided tour with 3,000+ original artifacts. This proved to be a super educational experience that took up the entire afternoon – the King Tut exhibit took us probably about an hour and a half to explore, then the kids never tire of learning at the rest of the museum.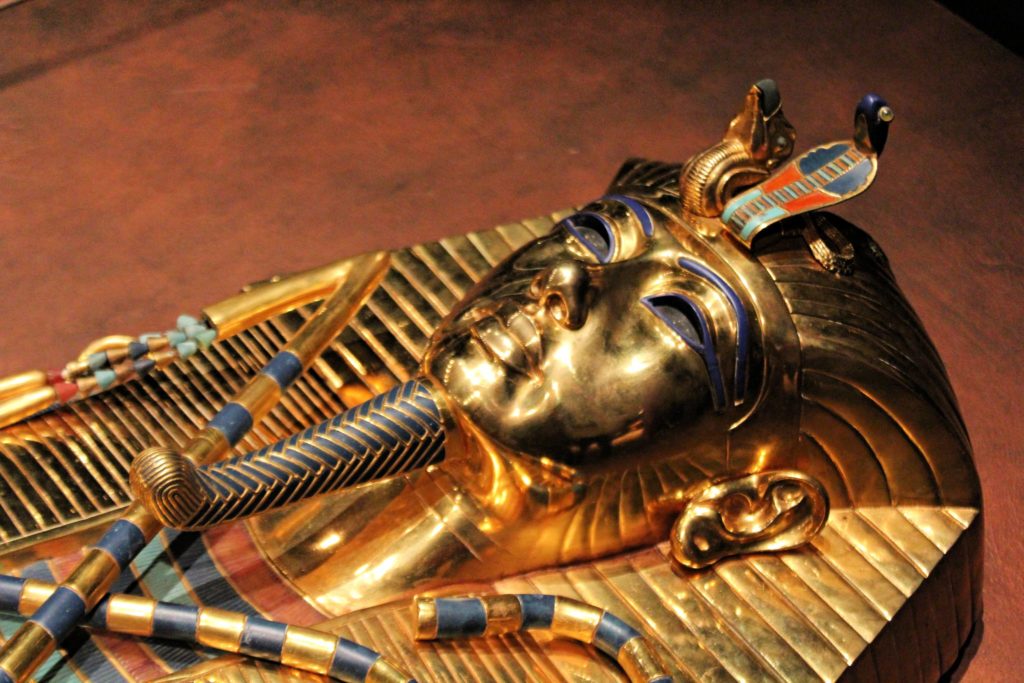 The Portland Trail Blazers – I love watching the Blazers play in person (my FAVORITE game was here, when I photo bombed Damian Lillard for someone I helped take care of that went viral). Emma and Noah had never seen a game in person before, so I thought that a game would be the perfect fun way to end a busy overnight adventure.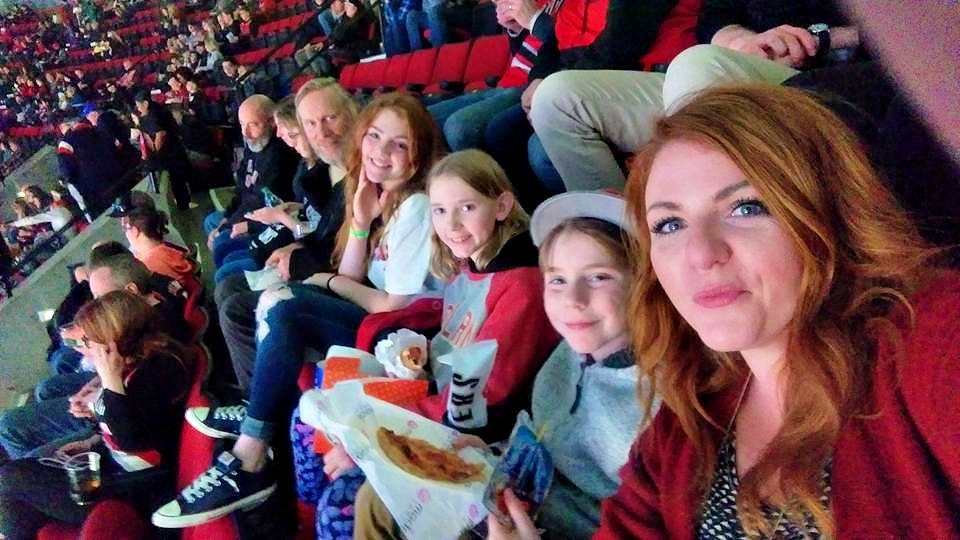 Where we stayed:
There are so many beautiful options for staying in downtown Portland. I chose a hotel that I was very familiar with: The Embassy Suites. It's a good location – right across the street from Voo Doo donuts, has spacious rooms at a reasonable rate, complementary happy house nightly, and a large made to order breakfast which is probably the best breakfast I've ever had that was included in the nightly rate. There's also a pool, sauna, and hot tub and parking available across the street.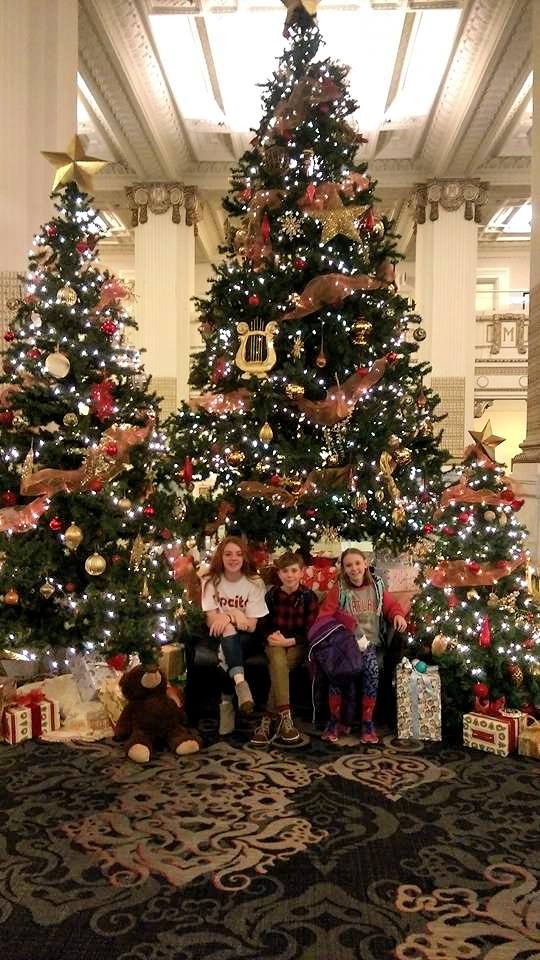 What we ate:
I had high hopes of taking the kids to a fun restaurant (like The Country Cat– which was featured in a Diners, Drive-ins, and Dives episode.) However, after calculating and figuring out finances and times, I figured the best thing to do was to pack our own lunches and dinner. I made some turkey cream cheese wraps, packed drinks and snacks, and then made homemade lasagna for dinner. We filled up on the large buffet breakfast at the hotel, then snacked and had dinner at the blazer game.
How I told everyone:
Finally, after finalizing the itinerary I decided to tell everyone in a fun way – through a scavenger hunt and riddle. I created 10 different clues for them to find throughout the house, each step of the way giving them a little more detail around the present.  Here's an example of the first clue I gave them:
"Christmas time is meant not just for presents that you buy; for some of the best holiday gifts are from the memories that you spend with ones you love. To figure out this holiday gift you'll have to unlock some clues. The next clue you'll find in a place where we keep memories from a vacation we had several years ago."
I think the trip turned out well. I'd rather spend money showing my kids the world versus having a few more presents under the tree.
Have you ever spent a Christmas in Portland? What are some activities that you would recommend?
~Melissa
(Visited 141 times, 1 visits today)