Oh my gosh people. Seriously, how has it been so long since I've written on here? I've began writing multiple times and have yet been able to publish anything in weeks! Springtime, right before school gets out, is just insane around here. There is something – if not multiple things – 6 nights a week. Add in working and keeping up with the house…needless to say I get very frustrated with myself for slacking off on here, but, well, at least here I am today.
Last month I took a quick break away from the day-to-day and jetted off with my friend Marylnn Schotland  who writes at the amazing UrbanBlissLife.com website.  We set off on a road trip to attend the Travel and Word's Conference, which was held in Yakima, Washington this year. Yakima is about a 3 and a half hour drive from where we live, so it was just the perfect amount of time for a road trip adventure!
What we drove:
We rode together in a  2018 GMC Terrain Denali  which had a great amount of space for two people on a two night getaway – in fact, there was probably enough space in back for my entire family to sneak away for a weekend, although not much more than that because it's a small SUV, and, well, maybe you know what it's like to have three kids (and one is a teenage girl!).
It's a very nice vehicle, but for longer trips my family would probably need something a bit larger. Good thing I was on a girls-only road trip for this! 😉 It has all the added luxuries like built-in Wi-Fi, and ample USB ports. If you have an iPhone there's even Apply Play.
The craziest and most unique feature to me about this vehicle though is the new push button transmission. Instead of what everyone is used to, a shifter, there are only buttons to change gears. To be honest, by the end of the two days I certainly wasn't used to it yet!
Where to stop along the way:

From Portland, Oregon to Yakima there isn't too many places to stop. Hood River is always a good stopping point. There are also few great places to pull over and take pretty photos. Then there's Maryhill Winery which is a fun mini detour. Maryhill Winery is situated overlooking the Columbia Gorge – the views are amazing. Maryhill Winery also has a large concert lineup every summer, so if you're traveling that direction this summer make sure you visit their website first!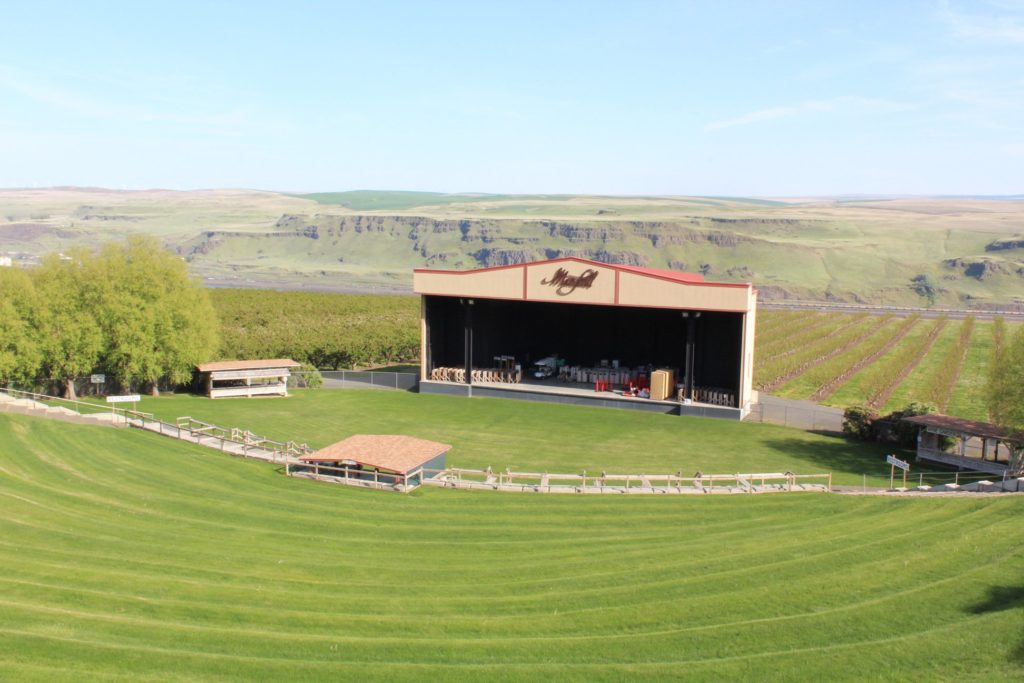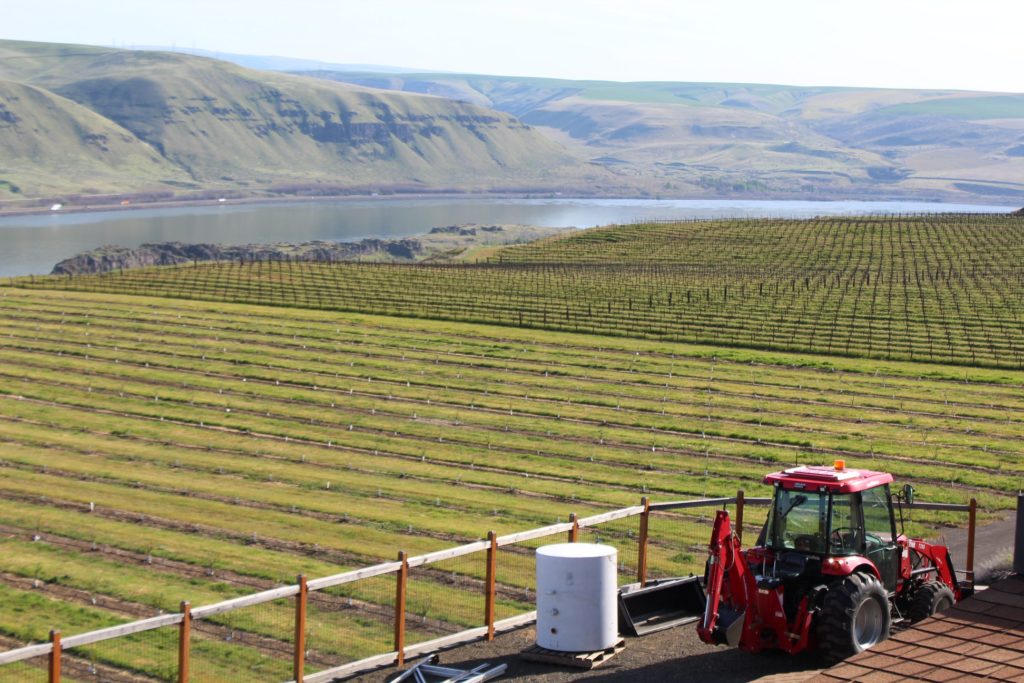 For some unique photos, stop at some of the Wind Farms, which are in Goldendale, Washington. Pull right off the highway to look at this pretty neat display.
Where we stayed in Yakima:
Yakima, Washington has a population of just over 93,000,  making it a fairly small downtown area. We opted to stay at the Hotel Maison which is a great little hotel located close to everything you need.  The morning breakfast was a lovely medley of pastries, fresh fruits, hard-boiled eggs, muesli, juices, and more.
Where we ate in Yakima:
While I heard of several good places to eat we had time to only eat dinner out twice.  The first night we dined at the newly opened E.Z Tiger which opened on April 20th (we dined on Aril 22nd). The atmosphere was fun, music they played had quite a wide variety, and the food was pretty darn tasty. E.Z. Tiger is an upscaled noodle and dumpling place with decent prices.  My favorite dishes of the night were the Dan Dan Noodles, Vegetable Dumplings, and the Bean Sprout Salad.
(Visited 408 times, 1 visits today)