Normally during spring break we have a good ol' stay-cation, but this year we took a couple of days and drove over to Sunriver to explore. None of us had ever been to Sunriver before, and it was something that I had been wanting to do for a while. If you aren't familiar with Sunriver it's a resort community just south of Bend, Oregon.
About Sunriver
There are plenty of vacation homes to stay in, golfing, tennis, miles upon miles of paved bike trails, and an aquatic center. We actually ended up staying somewhere right next to the Sunriver Resort called The Pines. I booked the space online at Expedia. The Pines are actually a timeshare, and I guess occasionally owners will rent out their space. The price that we paid for two nights was amazing considering the amenities that was offered. We had a two bedroom loft with two bathrooms, a full kitchen, in room laundry, a fireplace, and a jacuzzi tub. The unit was situated right across from the pool and game room.
We didn't do a whole lot during our visit, other than swim, bike ride down by the golf course and shops and just tried to relax as much as possible in a 48 hour stay.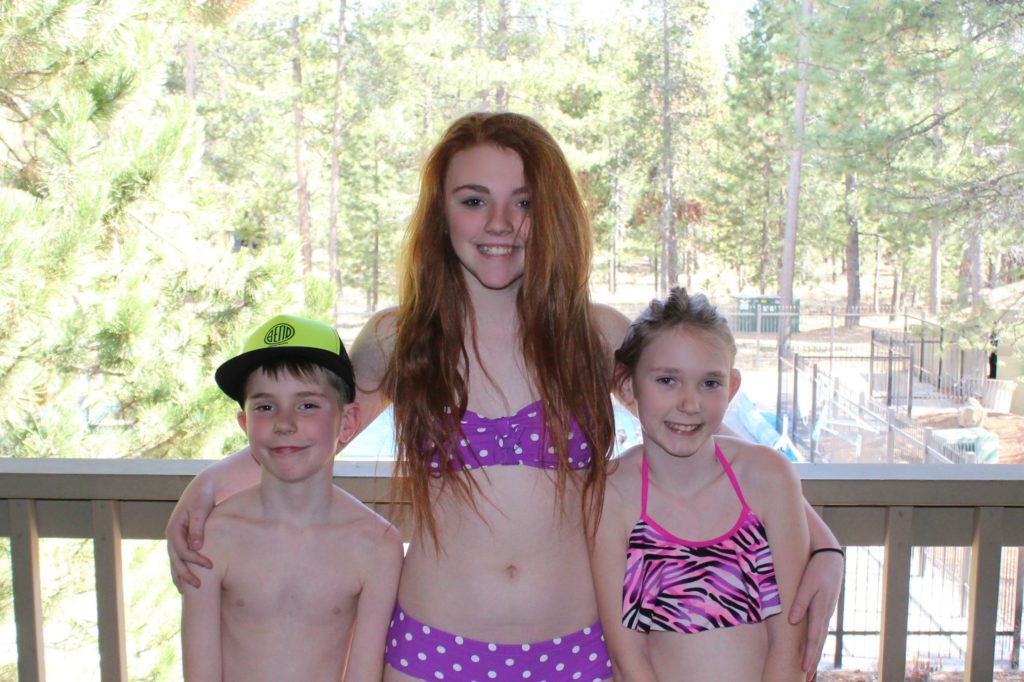 The High Desert Museum
After we checked out we stopped off at The High Desert Museum which is between Sunriver and Bend. I wasn't quite sure what to expect but thought it would be a good family afternoon activity. The mission of The High Desert Museum is:
To explore the High Desert's unique landscape, cultures, wildlife, history and arts, connecting our visitors to the past and helping them discover their role in the present and responsibility to the future.
It's been around since 1982 and is consistently rated as the top Central Oregon attraction by Trip Advisor. The museum has 135 acres and over 100,000 square feet of exhibit space, and certainly has something interesting for everyone. Some of the kids favorite things to see were:
An authentic homestead and sawmill from 1904
Seeing a bobcat and porcupine
Learning about Native American Culture
Traveling through the Spirit of the West – which is an indoor exhibit that allows you to 'walk through time.'
All in all we had a wonderful, albeit short, trip. Have you ever spent time around Sunriver? What are some of your favorite things to see/do? I'm currently making a list of what to check out next time we head that direction.
~Melissa
(Visited 485 times, 1 visits today)