As some of you know I grew up in Southern Oregon – in a small town called Merlin to be exact, which is about ten miles away from Grants Pass. I lived down there until I was 15 and still visit a couple of times a year to see family. Growing up down there we sort of lived in our little 'bubble'. We never really visited nearby towns or spent time exploring outside of our daily lives.
A few weeks ago I had the opportunity to see some of the areas that I wasn't familiar with in the area, as Travel Oregon invited me to attend a fun trails-to-feast pre-trip.
We made our way down the Interstate 5, stopping along the way to sample some delicious food and wines, and found ourselves about a half an hour passed Grants Pass in a quaint town called Jacksonville.
I had visited the old gold rush town just a couple of times during my childhood and had always wanted to go back and see if it had the same amount of charm as I had remembered. It did.
What to do in Jacksonville
While the town of Jacksonville really only has one main street, there are ample things to do over the course of a weekend. There is hiking trails, casual and fine dining options, shops, wine tasting rooms, and during the warmer months Britt Fest. While in Jacksonville I had the opportunity to attend a concert at the Britt Fest and see what makes the Britt Fest so special.
It was a Thursday night in September, and the outdoor venue was packed. Every summer the festival is filled with concerts ranging in classical music, blues, country, pop, and more. Some really big artists come to this small town and make it come alive! There is beer and wine available for purchase, as well as some really tasty food cart options.
Where to stay in Jacksonville
There are several historic lodging options in the heart of Jacksonville. I stayed at The McCully House Inn, which offers 5 guest rooms and 2 suites. My room had a luxurious bed, toasty fireplace, and romantic ambiance. Each room has it's own unique features.
Where to eat In Jacksonville
We enjoyed our dinner at one of the food truck options at the Britt Festival. The next morning we had a lovely breakfast at the Jacksonville Inn. The Jacksonville Inn has an elegant historic ambiance and offers breakfast, lunch and dinner. I enjoyed the Denver Omelette and was not disappointed.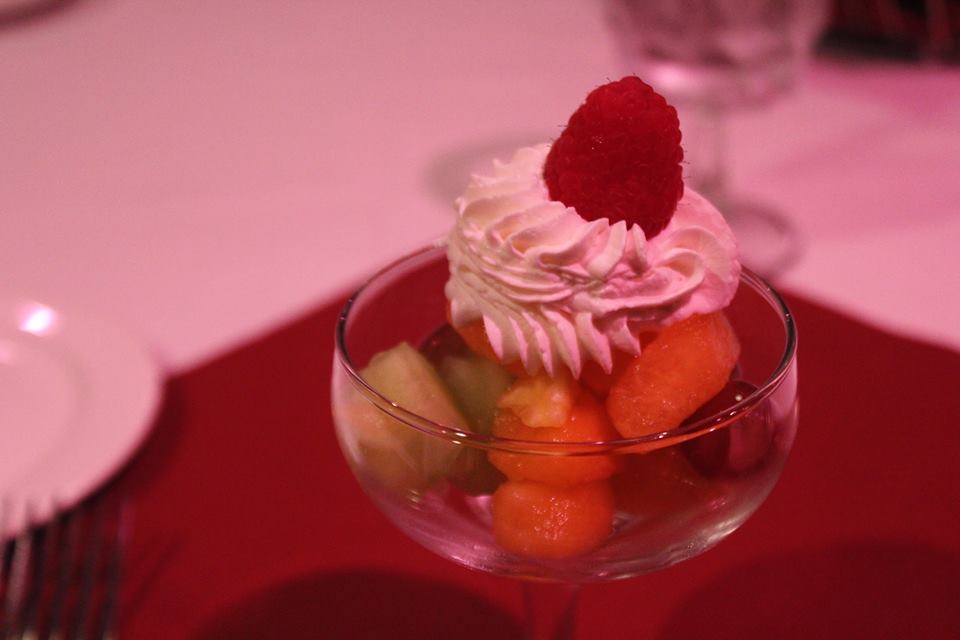 While staying in Jacksonville you can also tour the neighboring Applegate Valley AVA, which has plenty of wineries and gorgeous views – and of course we did just that! Stay tuned to learn about our tour of some of Southern Oregon's wine industry.
Jacksonville is definitely on my list of places to stay the night again – this time with my family. Have you ever been to Jacksonville?
For more information, visit the Jacksonville, Oregon website.
~Melissa
Hotel stay, Britt Festival tickets, and meals were complimentary as part of a #TrailsToFeast press trip with Travel Oregon. All opinions and photos are, as always, my own.
(Visited 346 times, 1 visits today)