Southern Oregon. My old stomping grounds. As I shared a few months ago, I returned to the area of my childhood back in September for a pre-Feast tour with Travel Oregon. We stayed in the small town of Jacksonville as well as Ashland – experiencing areas that I hadn't had the opportunity to explore much of. I wrote all about Jacksonville before – you can catch up about that HERE. 
About Ashland, Oregon
Ashland, Oregon is only about a 15 miles  from the California border. Ashland is very much a college town, as it is the home of Southern Oregon University. However, it is also a blossoming cultural area for families as well. There are numerous downtown shops, hiking trails, and other nearby activities that make Ashland a fun place to visit.
Visiting Ashland, Oregon:
Things to do:
When I think of Ashland I immediately think of the Oregon Shakespeare Festival. It's been around since 1935 and the Elizabethan Stage is something that every Oregonian should pay a visit to once.  The Shakespeare Festival isn't just Shakespeare anymore either. While there we saw a performance of Beauty and The Beast, which somehow seemed even more magical nestled underneath the stars.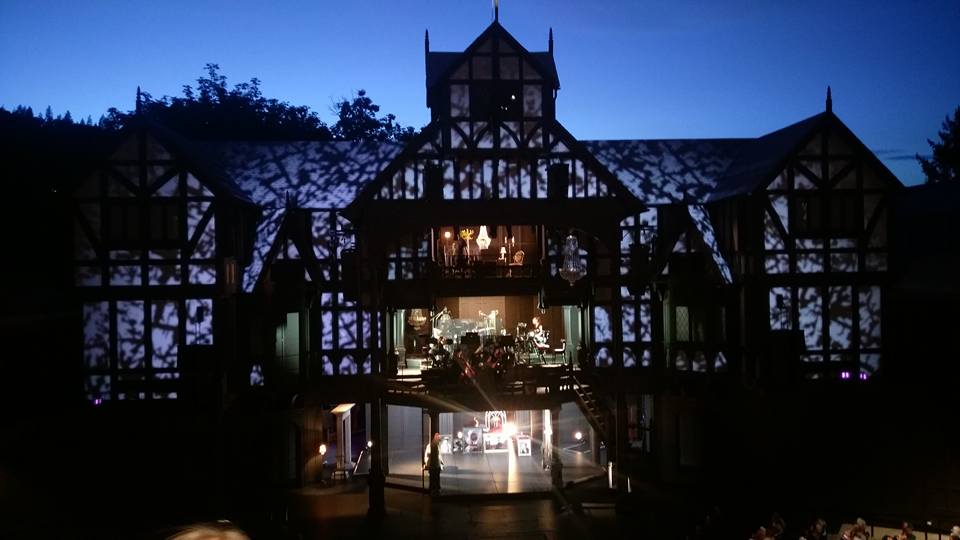 Other things to do in the area include: Walking through Lithia Park, Visiting the Rogue Creamery (you must try their smokey blue cheese!), do some rafting down the Rogue River, visit the Applegate Wine Trail, and shop at some of Ashland's adorable downtown stores.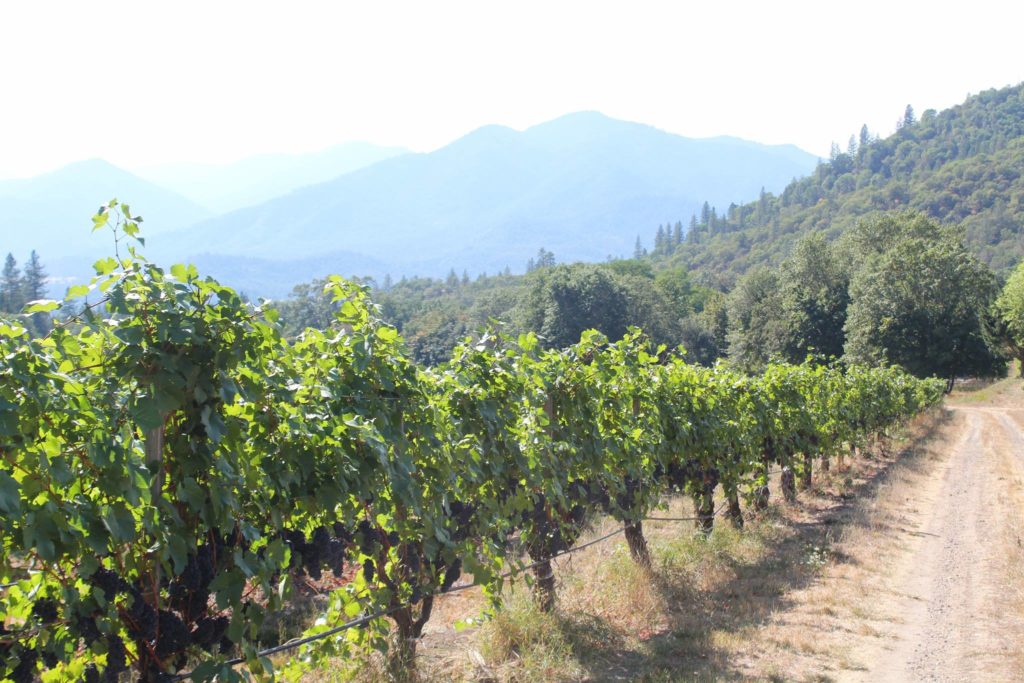 Where to Stay:
We stayed at the Ashland Hills Hotel and Suites during our stay and I was pleasantly surprised with the comfort and decor of this little gem. The hotel is conveniently located right off of I5 and has a fun and family friendly retro vibe.
The hotel has over 100 guests rooms, a large event space, on-site cafe, as well as 70 suites. It offers a large outdoor pool and jacuzzi.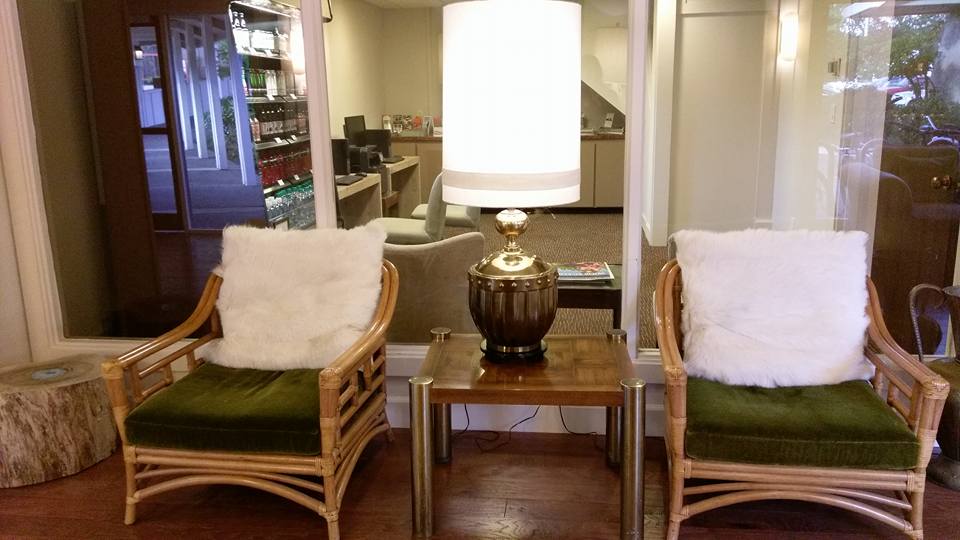 Ashland resident and owner Becky Neuman purchased the hotel along with her husband a few years ago and have transformed it into something really special. Becky has hand-picked all of the decor and created this modern retro indoor oasis.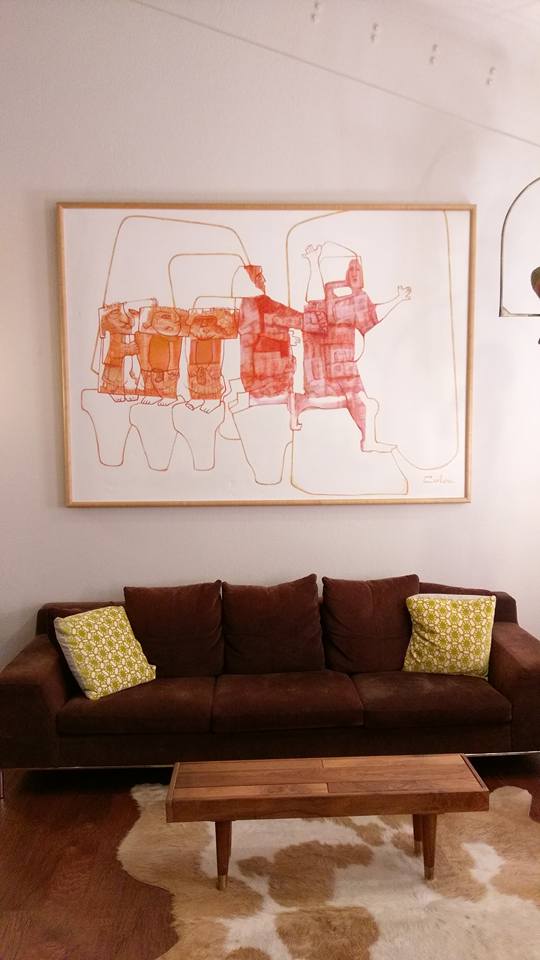 Dining Options:
Of course in a town with a population of 20,000 + there is going to be many dining options, and I like to eat, so for the 24 hours spent in Ashland we dined at several places.
The Luna Cafe
Located inside of the Ashland Hills Hotel and Suites, The Luna Cafe is a farm-to-counter eatery that offers espresso, breakfast items, and grab and go fare. I enjoyed a lavender latte and a breakfast pizza during my stay.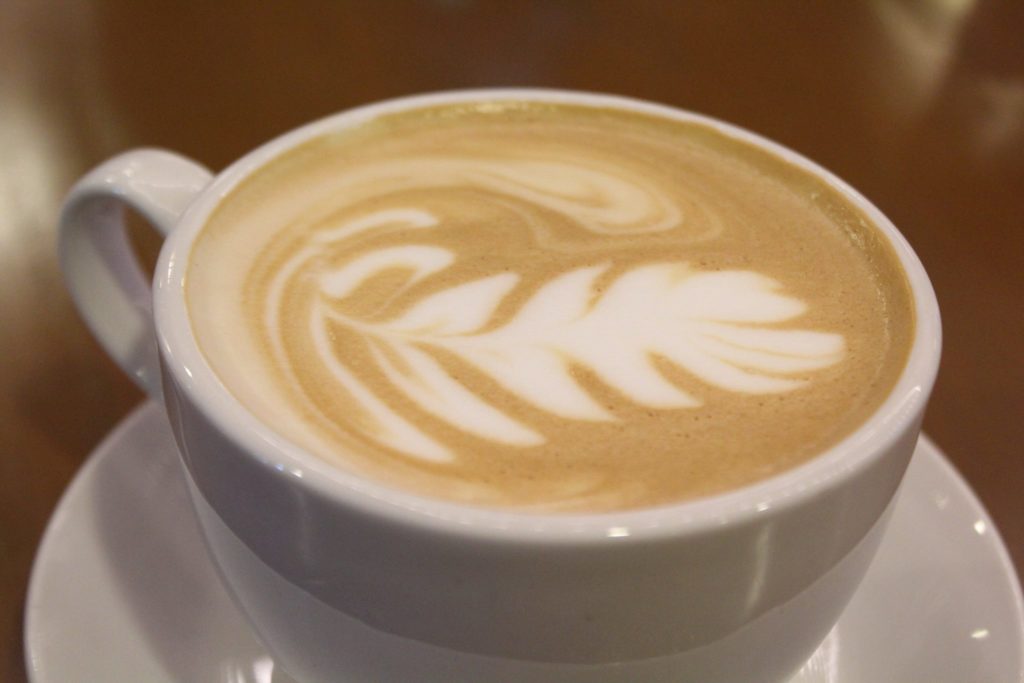 Larks Restaurant
For a fine dining option check out Larks Restaurant. Located downtown in the Ashland Springs Hotel, Larks Home Kitchen Cuisine celebrates Oregon by creating dishes from scratch with as many fresh and local ingredients as possible.
I thoroughly enjoyed the Grilled Beef Mignon, which has rosemary compound butter, house Worcestershire, herbs smashed red potatoes, and sautéed spinach.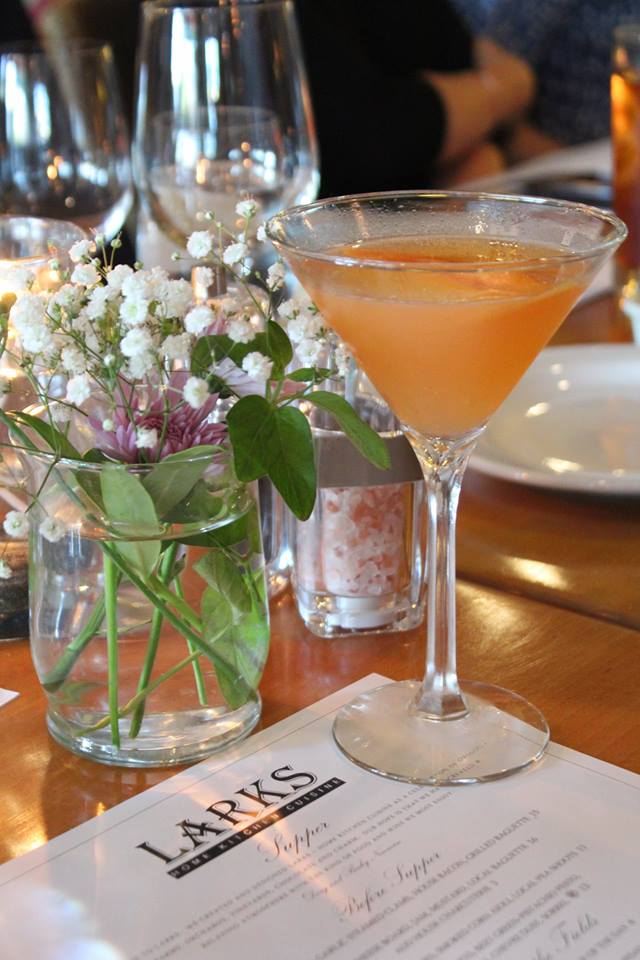 Our group also shared a variety of appetizers and wine together.
Have you ever thought of visiting Ashland, Oregon? Or Southern Oregon? What are your favorite places to go or things to do?
~Melissa
This post was written thanks to a hosted FAM trip from Travel Oregon, all opinions as always are my own.
(Visited 1,430 times, 1 visits today)