You guys! Today I get to share a new recipe and talk about that time that I was in a cooking competition! It was so much fun!
Who loves mac and cheese? We sure do in my house. There is just something about macaroni and cheese that makes people nostalgic. It's a comfort food that we associate with fond memories spent with family and friends.
I enjoy taking classic dishes and putting my own twist on them, and recently I did just that with Reser's Main St. Bistro Signature Mac and Cheese.
Main St. Bistro Signature Mac and Cheese +3 Contest
I was chosen to be part of a really fun contest that Reser's put on – a friendly little cooking competition between three bloggers to celebrate the upcoming National Macaroni and Cheese Day (July 14th). The challenge? To create a delicious flavorful macaroni and cheese dish by using their Main St. Bistro Signature Macaroni and Cheese along with just 3 other ingredients. Oh, and it all had to take 30 minutes or less.
My competition was pretty tough: Marlynn Schotland from UrbanBlissLife.com and Heather Cheney from HeatherLikesFood.com – two amazing bloggers that I've had the opportunity to know from previous blogger events.
In the end, we would all be judged and the winner would get to award a $1,000 check from Reser's Cares to the Oregon Food Bank.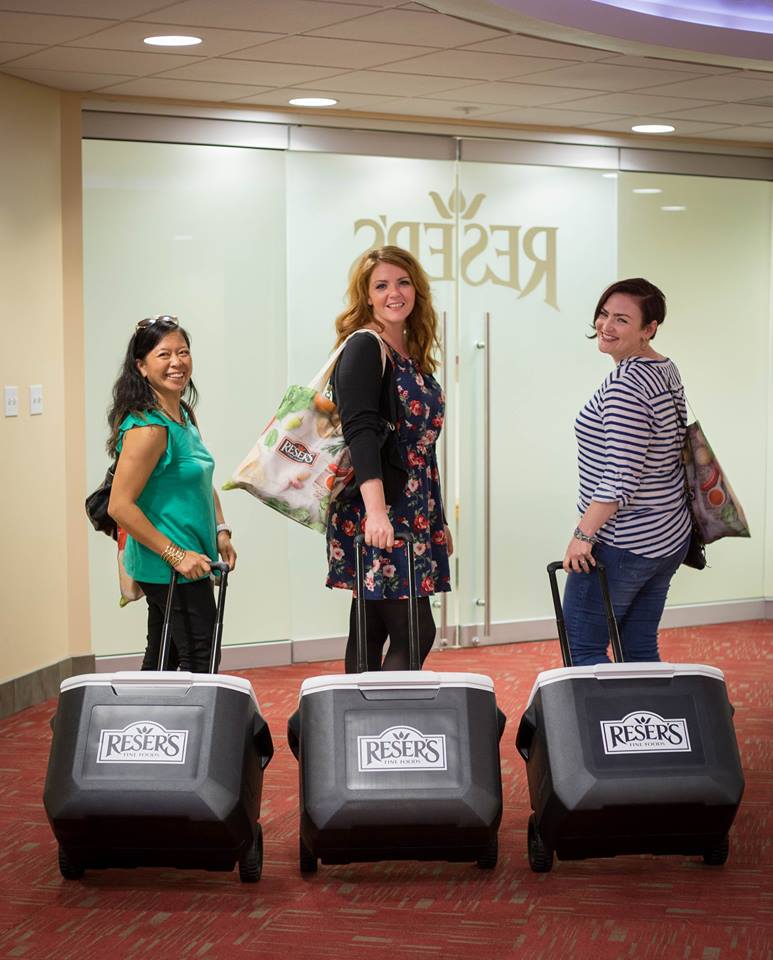 The Flavors and The Competition
Coming up with a recipe that was unique and easy to make turned out to be a fun challenge. My husband and kids were very excited to be my taste testers. In the end I came up with something that pleasantly surprised my children's palates: we call it Hazelnut Mac 'Cran' Cheese. Cranberries and Sweet Italian sausage were combined with the St. Bistro Signature Macaroni and Cheese, then I topped it with roasted hazelnuts and garnished it with chives.
Just where did I come up with those flavors? Well, growing up here in Oregon we grow lots of hazelnuts and cranberries, both of which make me think of harvest time, and when I think harvest I think comfort food, aka mac and cheese.
What made this competition so much fun though was that it was actually filmed. Our local KPTV Fox 12 station came out to the Reser's kitchen to capture us in action. Molly Reihl hosted the segment and was one of our judges, along with Dan from the Oregon Food Bank, Reser's Chef Sean, and representatives from Albertson's and Safeway.
I was definitely excited – and a little nervous to re-create my recipe!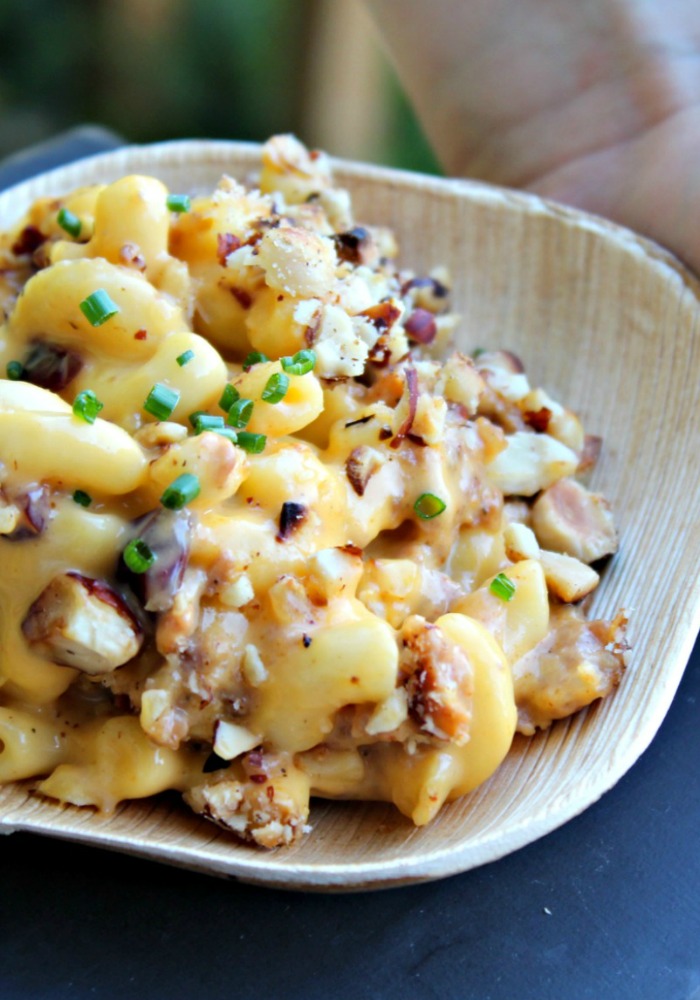 About Reser's Main St. Bistro Signature Mac and Cheese
Reser's makes some tasty food. The Main St. Bistro Signature Mac and Cheese has no artificial colors or flavors and is made with real cheese and real butter. It's literally ready to eat in 3 minutes and has excellent flavors. They are found in the refrigerated meat section at your local grocery store.
Right now you can also print a $1 and Main St. Bistro item (20-24 ounces) coupon for your next purchase HERE.

The Winner
So, who ended up winning the competition? It's a surprise!! If you are local, tune in to KPTV Fox 12 in the morning on July 14th to watch the segment and find out who won! You can also stay up to date and find out more on my Facebook page along with Reser's Facebook page.
In the mean time, why not try the recipe for yourself? Let me know what you think!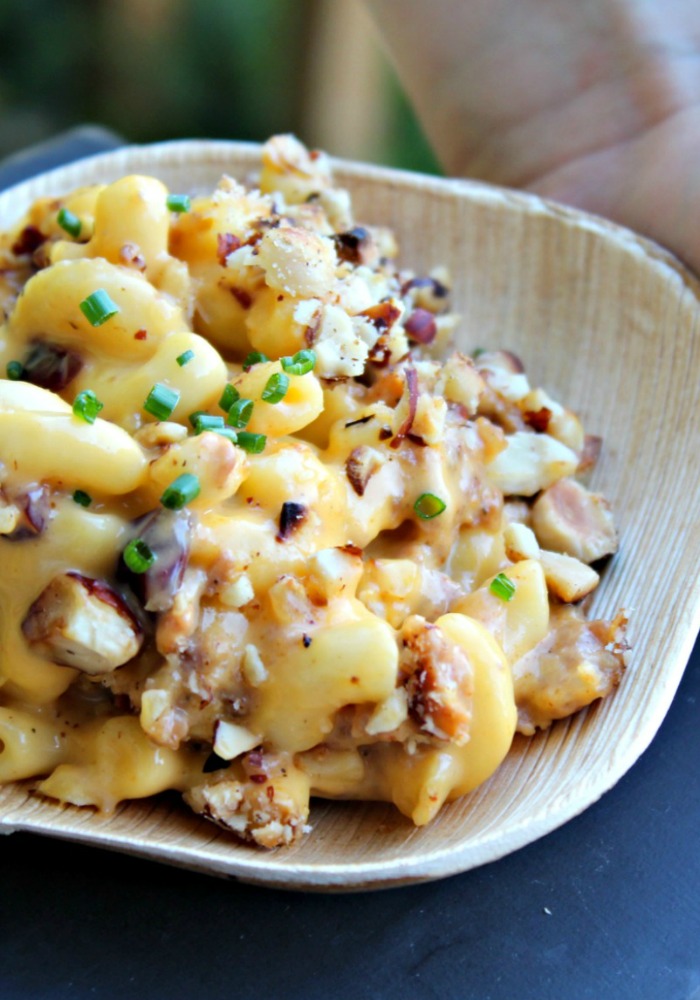 Ingredients
2 (20 ounce) packages of Reser's St. Bistro Signature Macaroni and Cheese

8 ounces of sweet Italian sausage

4 ounces of dried cranberries

8 ounces of chopped hazelnuts

2 ounces of melted butter

Chives for garnish
Instructions
Fry the Italian sausage on top of the stove until cooked thoroughly.
While the sausage is cooking, chop the cranberries. Set aside.
Pour the hazelnuts into a small mixing bowl and add melted butter. Stir until combined.
Place the Reser's St. Bistro Signature Macaroni and Cheese in the microwave and warm according to the instructions. When done, pour both packages into an 8 1/2 x 11 inche baking dish.
Turn your oven's broiler on low.
Remove the sausage from the heat and add along with cranberries into the macaroni and cheese. Mix until well combined.
Top with hazelnut crumbs and place under the broiler until lightly toasted.
Top with fresh chives if desired.
Enjoy!
This post is sponsored by Reser's. As always, all opinions, recipes, and photos are my own. Some photos shown are compliments of Reser's.
(Visited 1,085 times, 1 visits today)