This Chardonnay shop has been compensated by Collective Bias, Inc. and its advertiser. All opinions are mine alone. The following content is intended for readers who are 21 or older. #NotableSummer #Chardonnation #CollectiveBias
You guys know that I love wine. While I'm definitely no sommelier, I do enjoy slowly learning more about wine. I'm lucky to live so close to many vineyards and wineries, and have had the opportunity to see many of the "behind-the-scenes" processes that go into making wine.
Before I began learning about wine I remember standing in the grocery store looking clueless down the wine aisle. There were so many varietals and brands that I didn't know where to begin.
While I could go on and on about that, today I thought I'd share a few great tips about one very popular varietal: Chardonnay.
About Chardonnay:
Chardonnay is a very popular white wine that originates from France and is normally associated with "oaky" flavors – but, like most wines, no two vintages are the same.
While many Chardonnay's are 'aged' or 'fermented' in oak barrels, some are not. There are unoaked Chardonnay that is stored in stainless steel barrels – eliminating the traditional oak flavor.
Oaked or not, Chardonnay still has some distinctive flavors, such as:
tropical fruits
vanilla
lemon
Oaked, Chardonnay will really take on those oak and buttery flavors, and unoaked will generally have more a fruit and crisp profile.
Notable Wine knows their Chardonnay. They offer two different varieties of Chardonnay, each with completely different flavor profiles.
Their "Oaky and Buttery Chardonnay" and their "Fruity and Crisp Chardonnay" are both perfect to sample to experience both of the variations.
Notable Wine is also making life a little easier for consumers by highlighting the flavor profiles right on the front of the bottle!
Wines vary in style, region, and taste, yet most labels don't define the delightful flavor you're about to sip. So when a wine elegantly showcases its taste prominently on the front label, it can lead you to the wine you want. All you have to do is follow the flavor notes!
So you have your Chardonnay, now what foods should you pair with it?
Chardonnay Pairings:
Something I like to do is to make up little appetizer bites with various flavors and sample them with different wines – it really helps you learn which flavors help bring out the aromas and characteristics of the wine.
Generally Chardonnay goes will with things like:
Seafood
Chicken
Pastas with cream sauce
Fresh vegetables and salads
Fruit
because of the full body and high acidity of the wine. When sampling the Notable Wine Chardonnay's I decided to create different crostinis with flavors that a.) I wanted to try, and b.) I thought would pair well..
These were:
Cream cheese, dill, and roasted corn
Ricotta, lemon zest, and blueberries
radishes and herbed cream cheese
I encourage you to try them and tell me which wines and crostinis you liked best!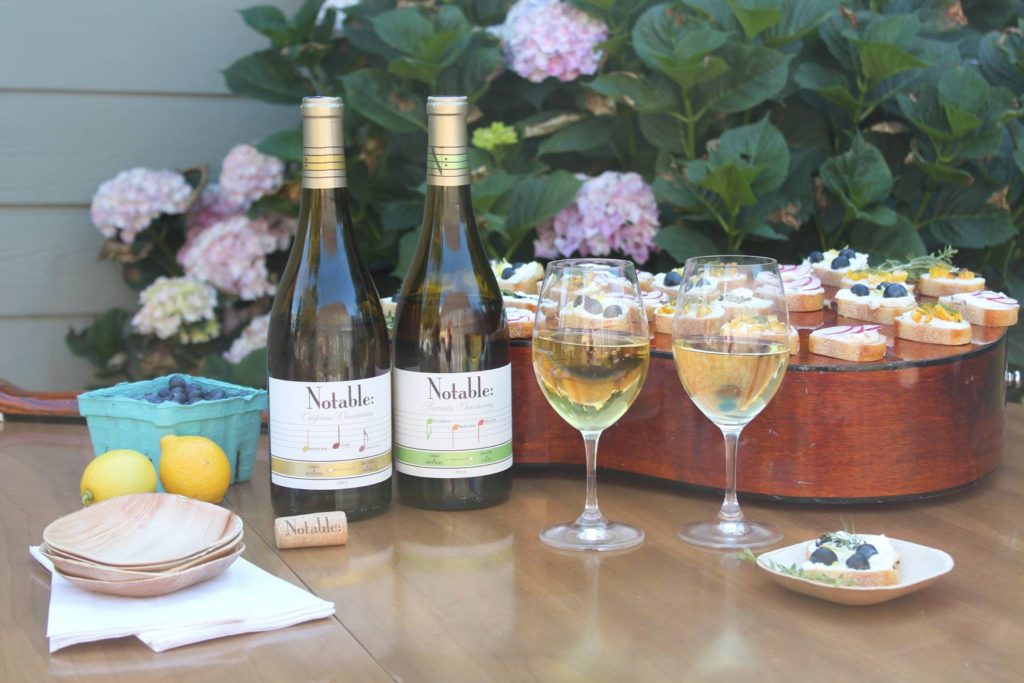 Remember, the bottom line is this: you don't have to know everything about wine to talk about it and enjoy it. How else can you learn except for trying things out for yourself?
Also, everyone's tastes are different! It is not common to go wine tasting with a group and have several people with differences of opinions – but the discussion can be the fun part!
What matters most is that you enjoy what you are tasting.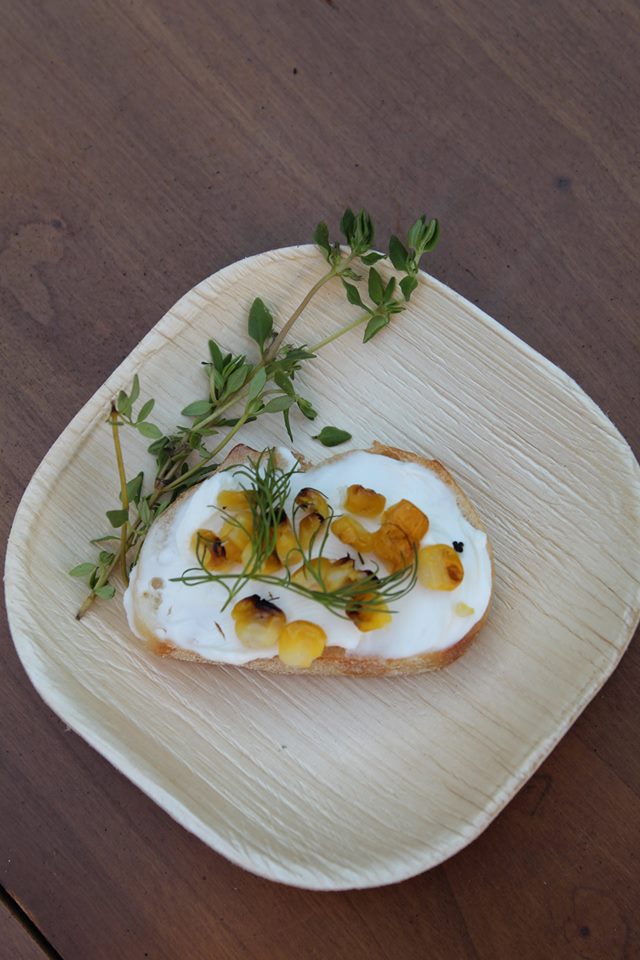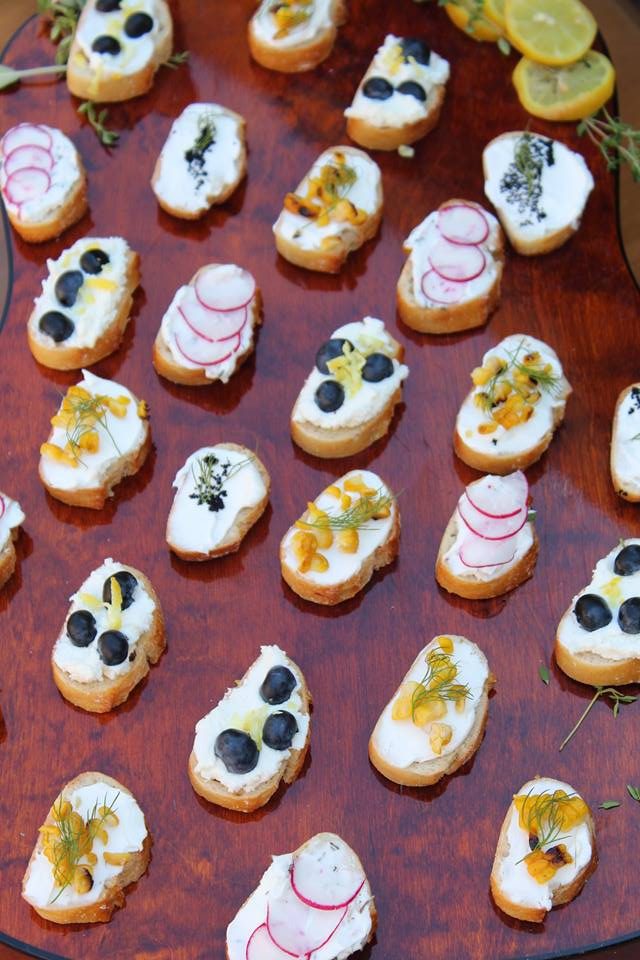 Cheers!
~Melissa
(Visited 13,664 times, 1 visits today)