This shop has been compensated by Collective Bias, Inc. and The Coca-Cola Company. All opinions are mine alone. #ReadyForKickoff #CollectiveBias
I can't believe the big game day is nearly here! You know how much I enjoy creating special treats during celebrations, and even though I'm working this year during the game, I'll still make sure that the family has some snacks and treats to celebrate.
Often times there is a lot of heavy greasy snacks consumed while watching, so this year I thought that I would create some snacks that taste just as good minus the deep fryer. The star of the show? Twice baked sweet potatoes. If you have a large crowd coming over you'll definitely want to make a double batch.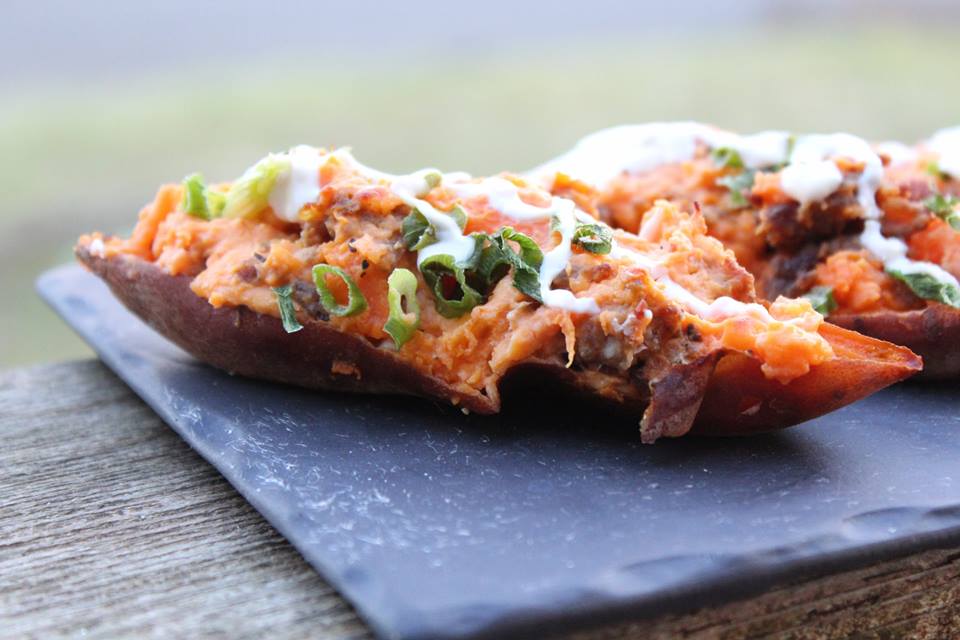 Other ideas include:
A simple fruit salad made with diced strawberries, grapes and blueberries. Add a teaspoon of lemon juice.

RITZ Crackers are always a staple in our house. I grew up with them so they are somewhat nostalgic to me. We picked up a couple of boxes from Walmart the other day along with some small plastic containers and made easy mini 4 layer dips in them. I began with sour cream, then bacon bits (real crumbled bacon would be much better, but I was on a time crunch), then shredded cheddar cheese and finally sliced green onions.

Kabobs are always a hit, and I made some quickly by purchasing pre-cut veggies and pre-breaded chicken breasts – then I just roasted them with a little salt.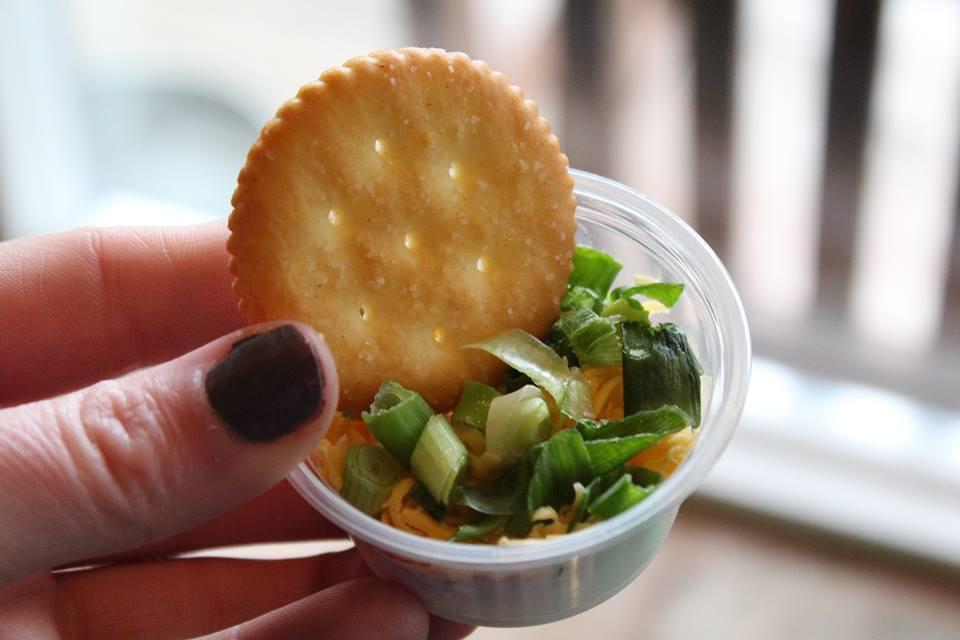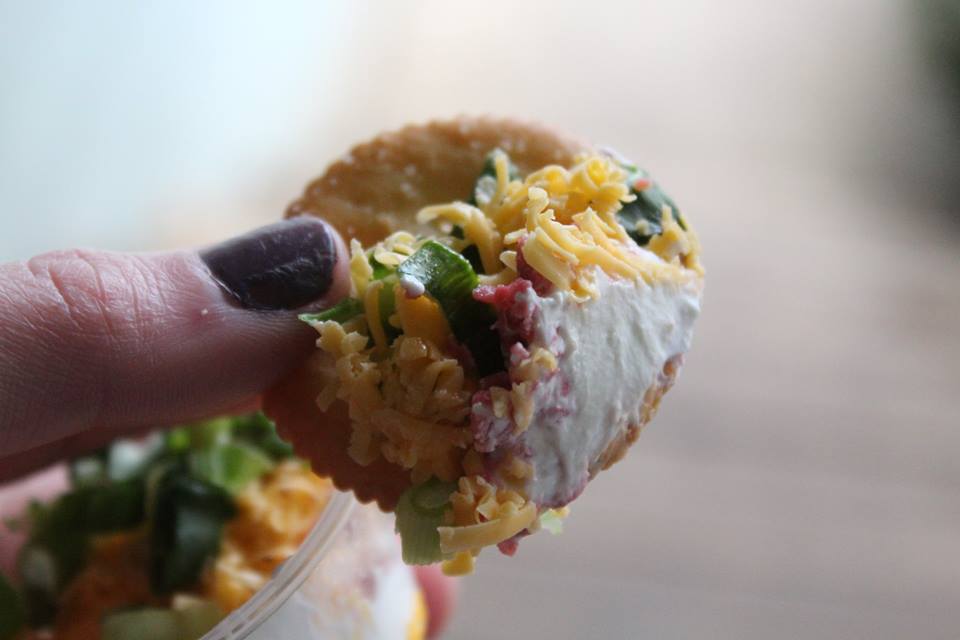 Since it is a game day I always have some soda for a treat. I bought a 6 pack of Coke Zero from Walmart. I love Coke Zero because it's refreshing and doesn't have the calories. 😉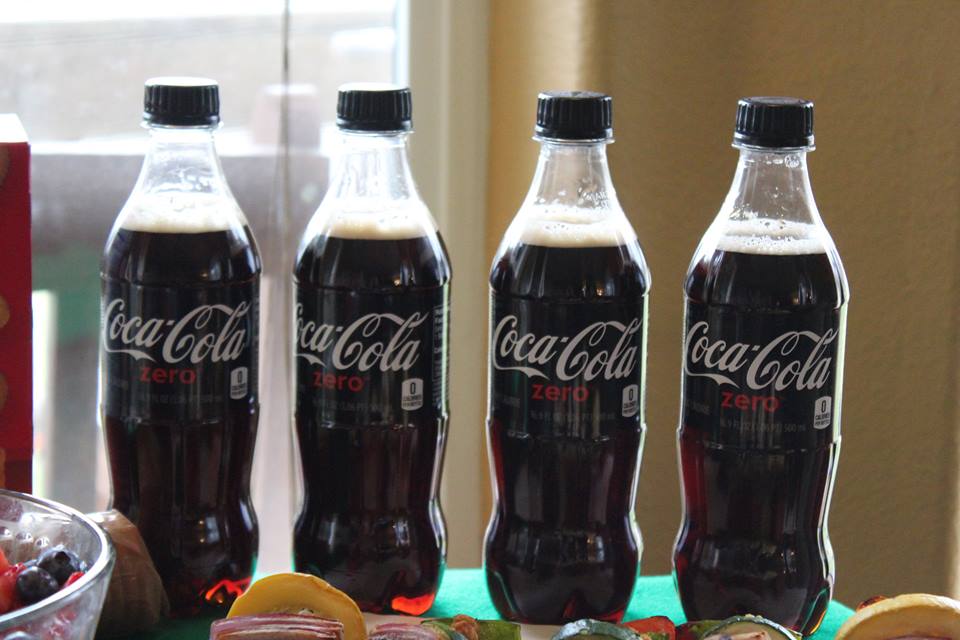 Celebrations don't have to be extravagant – a little good food, good people, and in this case, a good game is all you need.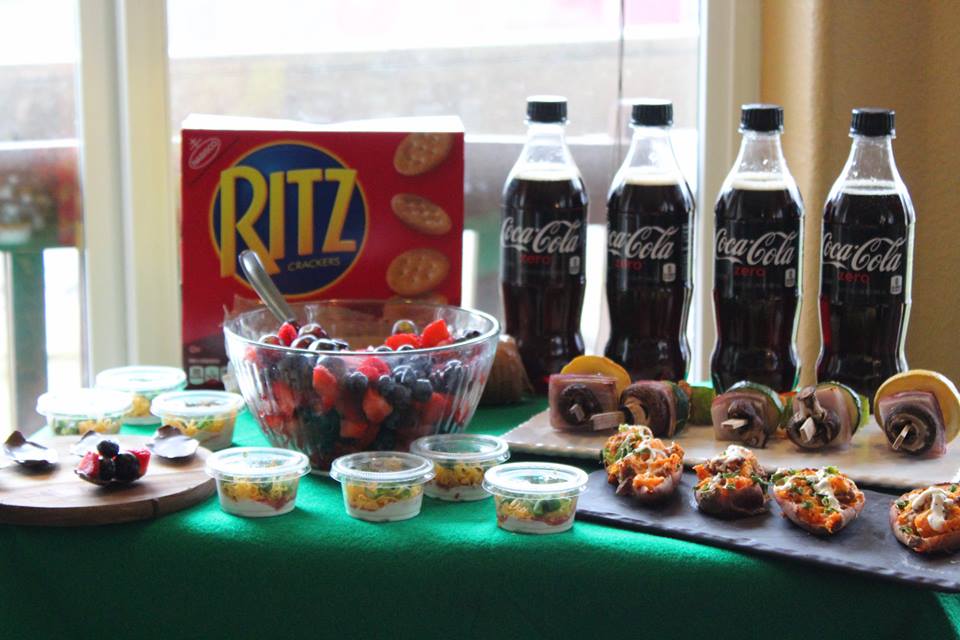 Twice Baked Sweet Potatoes
What you need:
1 cup Greek yogurt
2.5 pounds of small sweet potatoes
1 cup shredded cheddar cheese
1 pound of Italian sausage
optional:
green onions
pepper/salt
sour cream
Instructions:
1. Puncture the sweet potatoes with a fork, then wrap in foil and bake at 375 degrees until tender.
2. While the sweet potatoes are baking, fry the Italian sausage. Set aside.
3. Cut the sweet potatoes into two pieces, then carefully scoop out the centers and place in a mixing bowl.
4. Add the Greek yogurt, cheddar cheese, and Italian sausage into the mixing bowl. Stir until combined.
5. Fill the sweet potatoes with the mixture. Top with sour cream, green onions, and salt/pepper to taste.
6. Place under a broiler until lightly toasted on top.
If you want to get extra creative – scoop out the sweet potato mixture and top it on a RITZ Cracker! It's a unique and tasty treat that I love. You can find all of the ingredients (including RITZ Crackers) at your local Walmart.
For more fun #ReadyForKickOff recipes + inspiration, check out this website.
~Melissa
(Visited 591 times, 1 visits today)