This winter, why not create a new tradition and create a bacon bar? I've teamed up with Smithfield Bacon today to share some fun tips + a giveaway to win a year's supply of bacon! 
I love bacon. In my house we could eat bacon everyday! Bacon is versatile and can be used for breakfast, lunch, dinner, even dessert! I've made quite a few bacon recipes in my day and have heard of some unique ideas (I recently went to a holiday cookie party and tasted chocolate chip and bacon cookies!) I recently found something very inspiring though: a Bacon Bar on the Smithfield Bacon website. Smithfield Bacon has an inspiring website that has tons of yummy recipes and amazing ideas!
I honestly hadn't thought of creating a Bacon Bar before but it sounds like an absolute genius idea to host during the holidays when all of your friends and family can gather together and appreciate the deliciousness and creativity at your Bacon Bar. I'm already in the planning stages of creating one myself and thought I'd share some tips and ideas with you!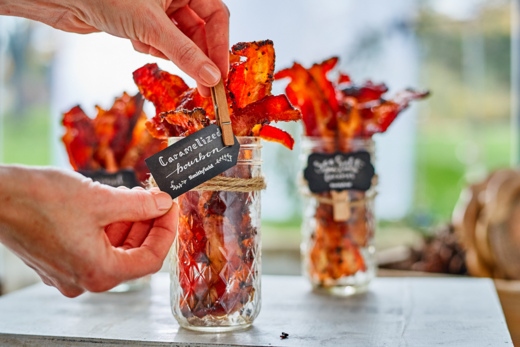 What you need for a bacon bar:
BACON! But not just one type of bacon, mix it up with different varieties. Smithfield Bacon has more than 10 different varieties to choose from like Peppered Brown Sugar, Sea Salt Caramel, and Caramelized Bourbon Bacon.
Bacon Recipes: Ideas are endless for tasty bacon recipes! Here is a recipe for Cherry Bacon Jam with Thyme and Cloves, and Bacon Twists + you can find a bunch more on the Smithfield Bacon Bar website. You can pair these bacon recipes with different biscuits, crackers, etc.
Beverages: I think you can have a Bacon Bar any time of the day, but I imagine having mine during brunch – so naturally something sparkling would pair nicely – or an espresso drink would be a good match as well.
Décor: Keep your bacon bar looking classy and personalized with these free printable labels. Print them onto cardstock and attach them with twine or mini clothespins onto mason jars and other cute serving dishes. The labels easily show off your different recipes, dishes, and bacon flavors.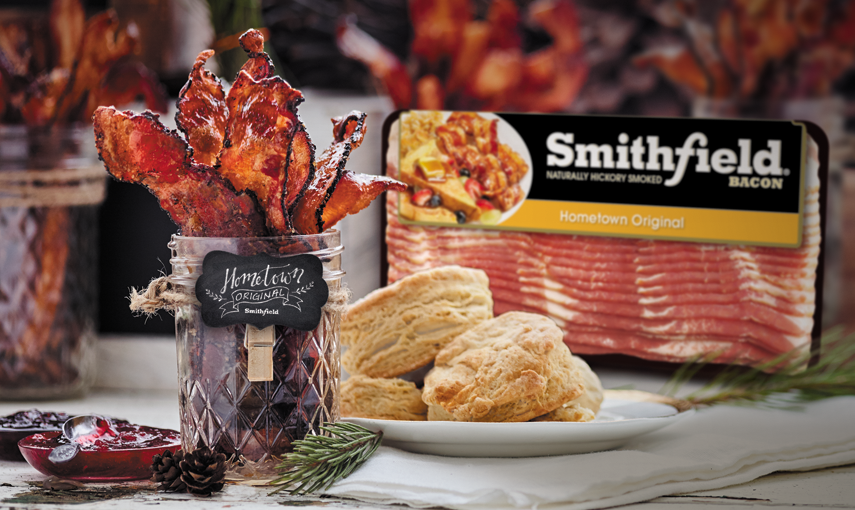 Do you have any amazing bacon recipes that you create? I'd love to hear them!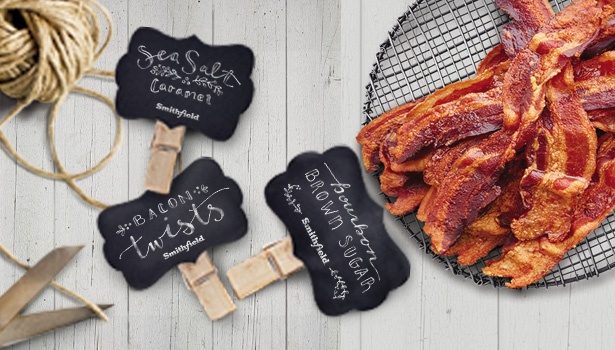 Giveaway time! Smithfield is giving one Melissa Kaylene reader a "Bacon For a Year" coupon booklet (estimated at over $400). All you need to do is enter the rafflecopter below and comment with your favorite Bacon Bar recipe from Smithfield.com/BaconBar
~Melissa

This is a sponsored post written by me on behalf of Smithfield.
(Visited 2,495 times, 1 visits today)