I know what you're thinking, " she's just now writing about Easter?"
Yep. I am. And that's okay – it's only a month late, right?
I've recently decided that May just might be the busiest month of the year when you have three kids and multiple schools. I think there are approximately 4 evenings this month when I actually get to stay home and not attend something or chauffeur somebody somewhere! Can anyone relate? 

About Easter though. I actually wasn't going to do anything other than cook a meal for my Husband and kids. But then my friend's foster daughter expressed that she would really like to celebrate Easter with us again. How could I say no to that?
So within a week or so amount to time to go, we planned an Easter egg hunt and I came up with a dinner menu for 13.

The weather cooperated and the day was spent eating too much food, watching the Trail Blazers game, and ended with the teenagers and adults playing Card Against Humanity
. I'm glad I made the last minute decision to host.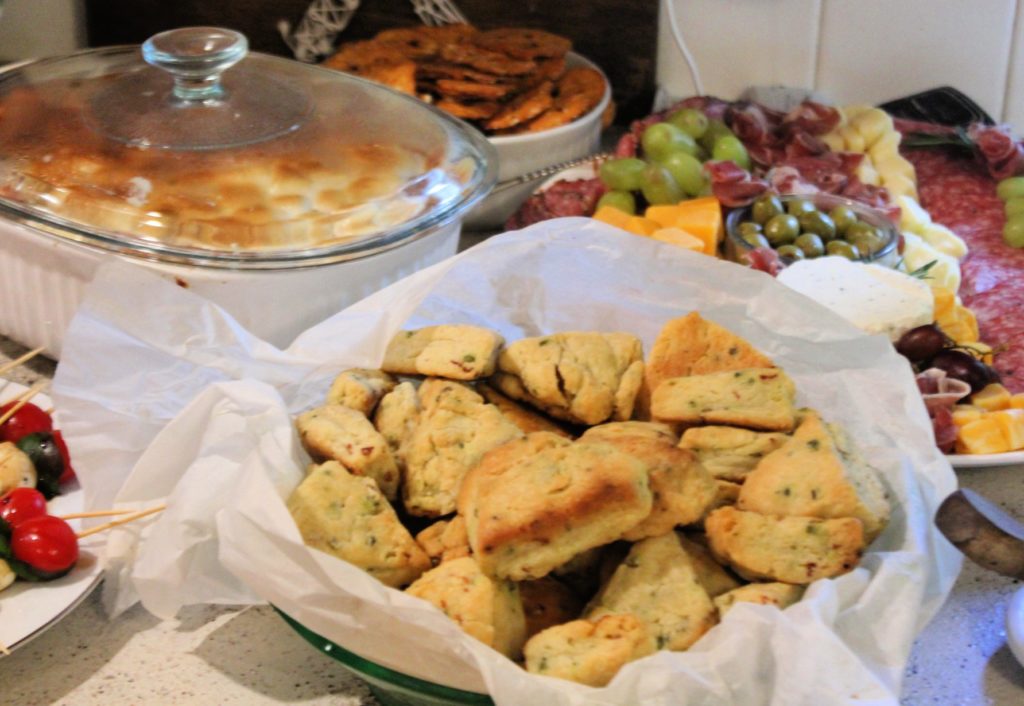 If you decide to host a dinner last minute, here are a few tips that will make the day go as smooth as possible:

What to Do When You Decide to Host a Dinner Last Minute:
Plan your meal asap, and prep as much as possible early in the day. Make sure you time how long everything will take to cook so that guests aren't waiting around.

Have everyone bring something. I generally am a slight menu control freak and hate delegating things to others, because, well, that's just the way I am. For Easter I let others bring beverages and desserts – and just came to terms that we would indeed then be drinking out of plastic bottles and snacking out of packages. I know, deep breath…it's okay. My husband always tells me that no cares except me…and he's probably right.
Bonus: the desserts were actually really cute.
Plan an activity! Just because it's last minute doesn't mean you can't plan something fun. Whether it's watching a game on TV or playing a board game, throw in some last minute entertaining.

How often do you host people over for dinner?
~Melissa
(Visited 329 times, 1 visits today)