Okay, I know a lot of my friends and family would probably roll their eyes when reading the title of this post – but if you know me, I totally love reading about topics like this. While I don't personally host nearly as much as I'd like, I dream of the days when people would host more dinner parties and wives would invite women over to play bridge
(even though I have know idea how to play it!)
While I do not wish for everything to be like how it was in days past, there are some things that I wished we'd bring back more; like hosting. I've spent hours upon hours reading old hosting, etiquette
, and culinary
books from the early to mid 1900's (new ones too) and I think that there are a few modern things that every person can do become a host – even if you've never hosted before.
Things that make you a hostess:
Be prepared. Whether you are hosting a large dinner party or simply having a friend or two over for coffee, always make sure that you are prepared ahead of time. What does this mean? Having snacks prepared already, a selection of beverages to offer, and a back up activity to keep everyone entertained.
Greet everyone. This is obviously easy to do if you're only having a small gathering. Even if you are just hosting a casually backyard BBQ make sure you say hello to everyone!
Don't act stressed out. I can't tell you how many times I've been invited to events where the hostess was a.) not prepared and b.) was visibly stressed out. Things always come up. Your emotions set the vibe for the event. Whether you burnt the cake or half of your RSVP's didn't show- brush off your emotions and be happy and grateful for who is there.
Make it memorable. Making a memorable day for your guests doesn't have to be over the top. I like to do something each time that is a little different, so it's not just another dinner. One year for Thanksgiving instead of the normal russets, I whipped up a batch of purple fingerling potatoes. To me it wasn't a big deal, but I was surprised with the number of guests who had never even heard of a purple potato, let alone ate one. They still talk about it.
Think through the eyes of your guests. Most likely you've been to a fair share of events. Some of them were fun; some of them were dull. What made the ones that were fun, fun? And what about those times when you wished you were at home binging Netflix instead?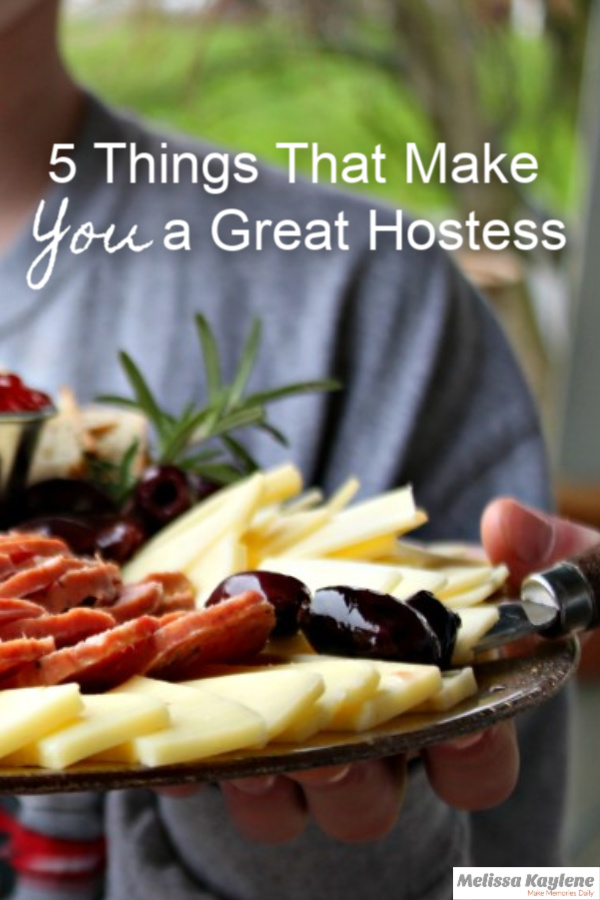 What was the most successful event that you've hosted? I'd love to hear about it! Comment below or email me at: MelissaKaylene@gmail.com
(Visited 473 times, 1 visits today)