This shop has been compensated by Collective Bias, Inc. and Mazola® Corn Oil. All opinions are mine alone. #SimpleSwap #CollectiveBias
I love cooking simple foods that when blended together create amazing flavors. Today I wanted to share a filet mignon recipe that I created for dinner a while back. All you need is a couple of filets, red grapes, pearl onions, garlic, rosemary, swiss chard and Mazola® Corn Oil. A recent study has found that adding Mazola Corn Oil to one's diet resulted in lower cholesterol levels than Coconut Oil. A previous study found that corn oil can also help lower cholesterol more than extra virgin olive oil. To learn more about the study, see Mazola.com  
This meal is great because by using the filet mignon (instead of a cut higher in fat), the Mazola Corn Oil (instead of butter), and the swiss chard (instead of potato fries) are all options that make this dinner better for you. Mazola Corn Oil is an all-purpose cooking oil that is a smart heart-healthy choice for your family! Mazola has a smoke point higher than most cooking oils at 450°F and performs well in a variety of cooking applications, including stir-frying, sautéing, grilling and even baking.
Making the Filet Mignon:
What I did was sear the filet mignon with the rosemary, then placed it on a cookie sheet alongside the onions, grapes, rosemary, and garlic. I then drizzled the Mazola Corn Oil on top and placed it under the broiler for approximately 10-12 minutes.
While it was broiling I took the swiss chard and tore the leaves off of the stem. I then placed the leaves into a warm frying pan and cooked then with the Mazola Corn Oil for a couple of minutes until they were slighty crispy. The Mazola Corn Oil has a neutral taste so it won't negatively impact the taste of ingredients, and lets the natural flavor of the swiss chard stand out still.
And voila! Two tasty entrees ready in just a few minutes using just 6 fresh ingredients + the Mazola Corn Oil. A clinical study showed Mazola Corn Oil reduces cholesterol 2x more than extra virgin olive oil. To learn more about this claim, see Mazola.com.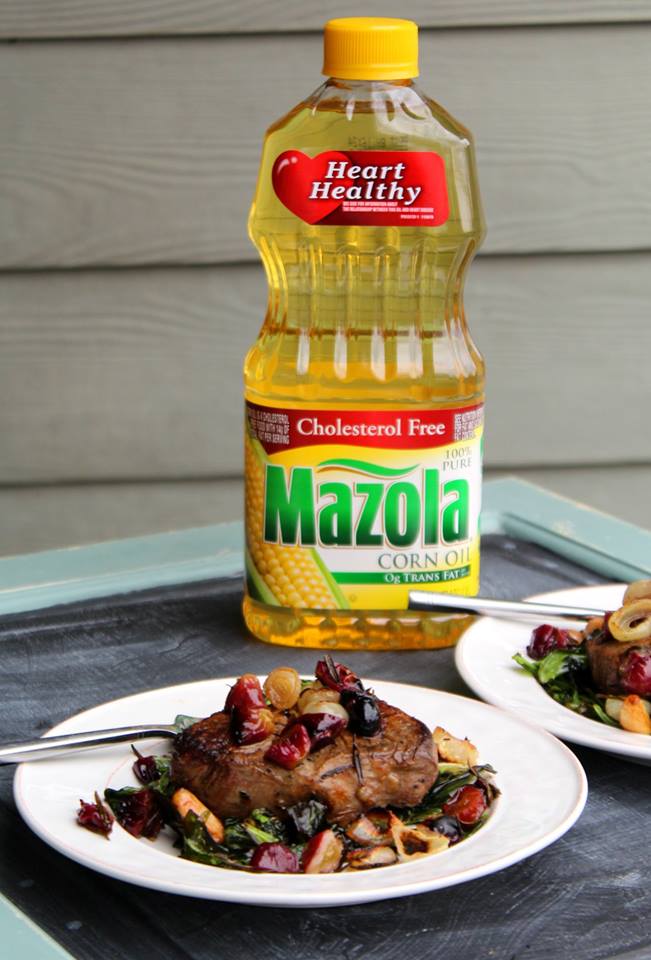 Ingredients
2 cuts of Filet Mignon

1 cup of red grapes

1/2 cup pearl onions

1 clove of roasted garlic

2 sprigs of rosemary

1/4 cup + 2 Tablespoons of Mazola® Corn Oil

2 cups of collard greens

salt and pepper
Instructions
Place the filets, 1 tablespoon of Mazola® Corn Oil, and rosemary into a fry pan. Brown on each side.
Slice the grapes in half and place onto a cookie sheet. Peel onions and add to the pan with the garlic. Place the Filet Mignon and rosemary on the cookie sheet, then drizzle 1 Tablespoon of Mazola® Corn Oil over the grapes and onions.
Sprinkle with salt and pepper and place under the broiler until the internal temperature has reached your preferred level of doneness.
Tear the collard greens into bite sized pieces. Pour 1/4 cup of Mazola® Corn Oil into the fry pan that the meat was cooked in. Turn the burner on to medium high, then add the collard greens and fry until slightly wilted and crispy.
Place collard greens on to two dinner plates, then top with the filet mignon, grapes, onions, garlic and rosemary.
Enjoy!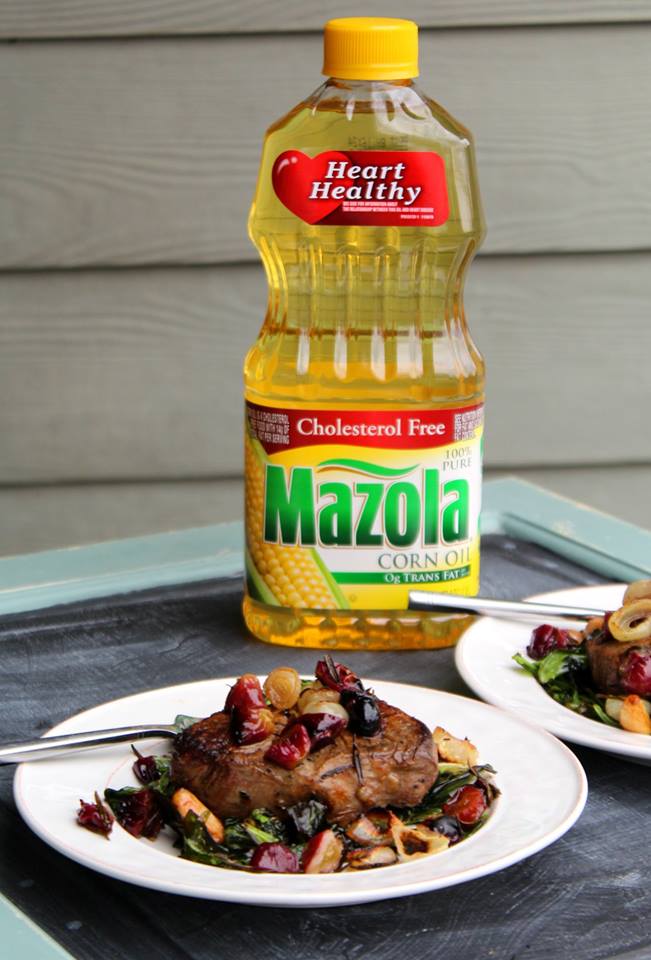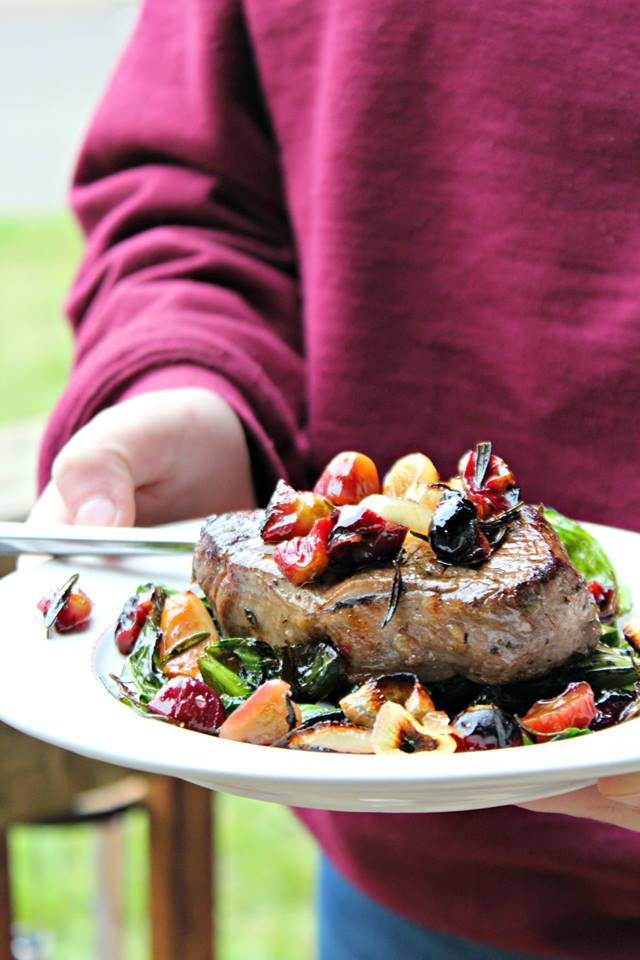 What are your favorite fruits or vegetables to roast? I'd love to hear them! Comment below and let me know and then check out this website for more tasty inspiration!
~Melissa
(Visited 762 times, 1 visits today)