With busy summer afternoons I tend to lean towards making snack platters more frequently than heavy meals. I love throwing together some meats, cheeses, fruits, nuts, etc.  and arranging them on a pretty platter to create a tasty meal that we can all nibble at.
After a long day spent outdoors in the sun, my family always enjoys winding down inside watching a movie and while snacking on a platter. I don't normally go out and buy anything special for them, it's just things that I already have at home to eat.
The last snack platter I made had turkey,salami, cheeses, crackers, pretzels, cherries, strawberries, pistachios, kalamata olives, and an oregano dip.
I placed them around a serving platter (I like to use wooden cutting boards) and added a few sprigs of rosemary from my garden as a garnish.
I used Frontier Co-op's Oregano Leaf to create the oregano dip. Frontier is committed to providing pure seasonings that taste great and promote healthy communities, as well as a healthy planet. They source their spices from growers committed to quality sustainability, and Ethical trade. Working hand-in-hand with their growers, they strive to build and foster partnerships that positively impact communities around the globe – all while providing the highest quality products to their customers.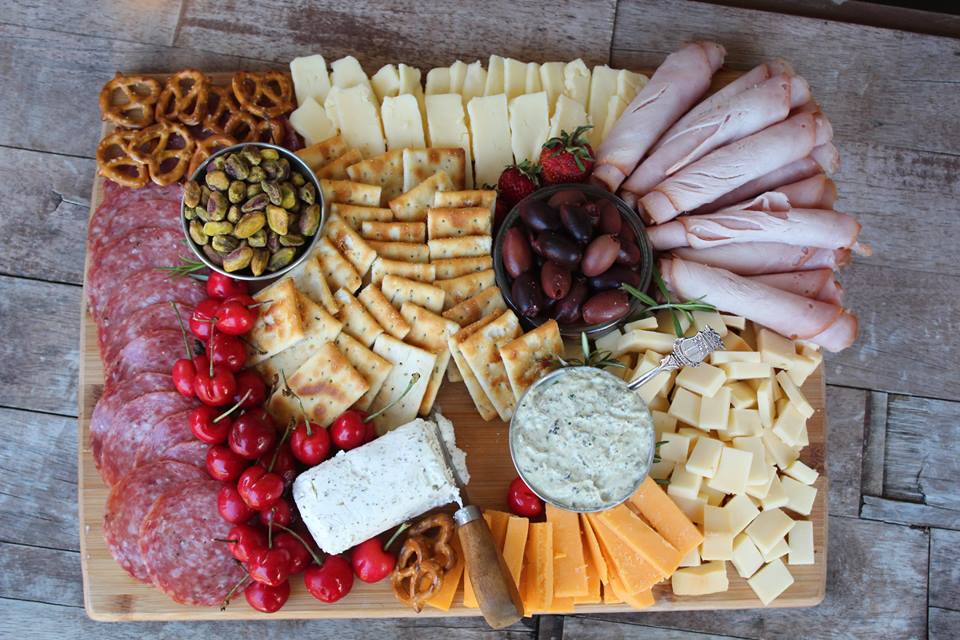 Easy Oregano + Feta Sour Cream Dip:
Ingredients
1 1/4 cups feta cheese crumbles

1 1/2 cups sour cream

3 green onions, chopped

1 teaspoon of Frontier Co-op Garlic Powder

1/4 cup flat-leaf parsley, chopped

1 tablespoon Frontier Co-op Oregano Leaf

Juice from 1/2 a lemon

Salt and pepper, to taste
Instructions
Combine all ingredients in a medium-sized bowl. Cover and place in the refrigerator until ready to serve!
What are some of your favorite ingredients to include in a platter?
~Melissa
Thanks Frontier Co-op for sponsoring this post! As usual, all opinions are 100% my own.
(Visited 1,284 times, 1 visits today)