Disclosure: This shop has been compensated by Collective Bias, Inc. and its advertiser. All opinions are mine alone. #BoxTopsHero #CollectiveBias
School. It seems like from the moment the last bell rings to the morning of the return flies by ever-so-quickly. The lazy days of summer will be gone before you know it and you'll find yourself scrambling to get the kids back into some sort of routine so that those first few weeks back aren't too stressful.
Yes, I speak from past experience. It's hard not to let the kids stay up late and sleep in; it's even more challenging to make sure they don't forget everything that they had learned over the summer.  However, the back to school season is an exciting one – one filled with new friends, new teachers, and new field trip adventures.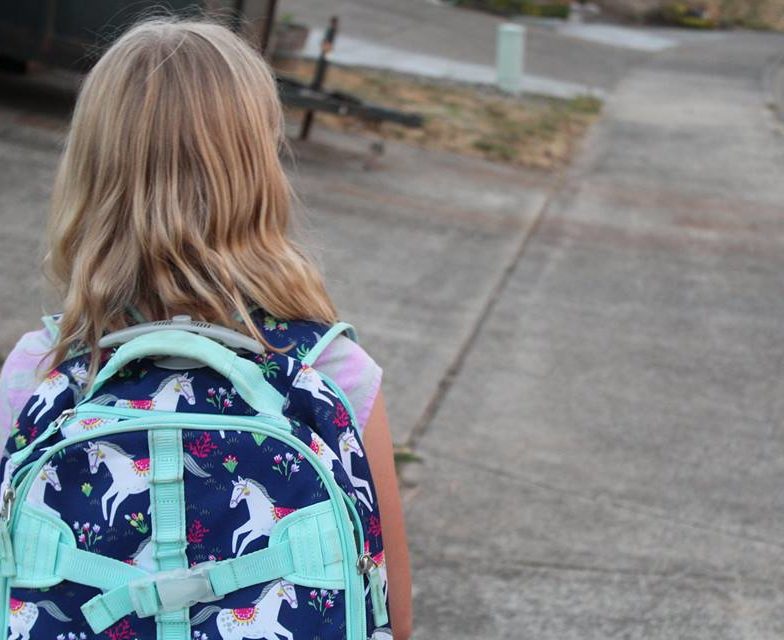 Since I've been the "PTA President" for the past several years, I've learned many things that I never thought of as really important prior to my experience volunteering at the school. From how different teachers operate their classrooms, to why buying items with Box Tops are helpful – there is so much more than just buying cute new outfits (although that is fun too!).
When you're out at your local Walmart, look for specific products like the Kleenex® Trusted Care* 3 Bundle Pack because they have double the Box Tops on them! I'm sure you already purchase these for your home – but it's wonderful to also help stock up for school.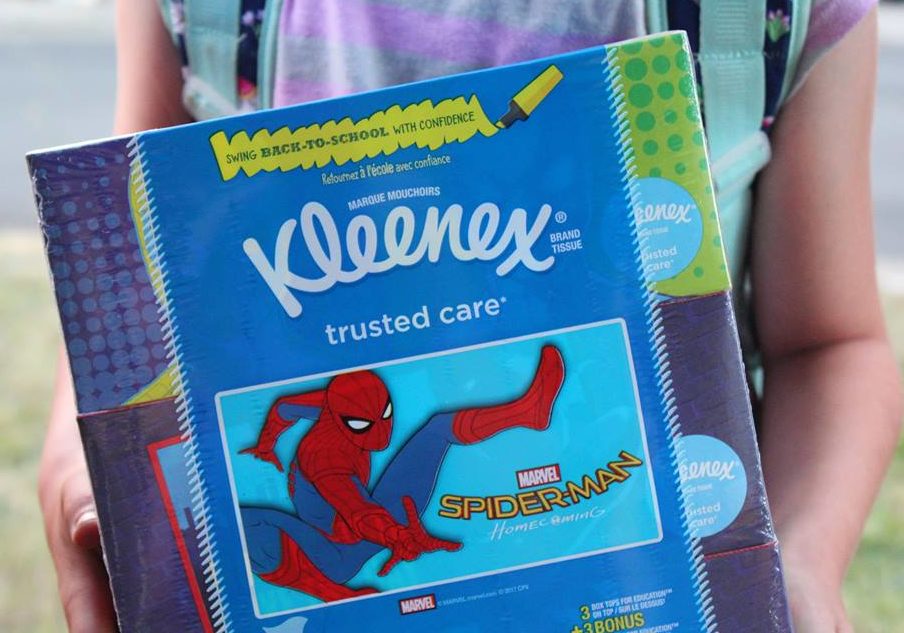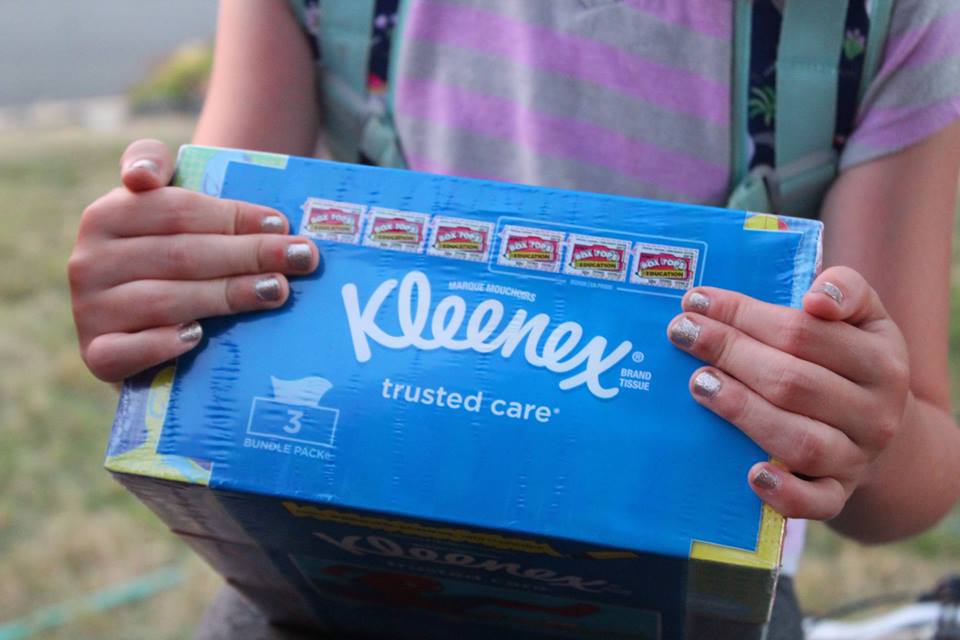 Box Tops are amazing because each Box Top is worth 10 cents. Now, I know that doesn't sound like much, however think how quickly they add up if everyone collects them! The school Box Top Coordinator will attach all of them onto specific sheets and mail them in twice a year. Then the school receive's a check to use for whatever is needed…and there is always things needed, from P.E. equipment to paying for buses for field trips; all of those kinds of things aren't in a budget, hence why PTA's and fundraising are so important.
So, in addition to stocking up on items early,  here are some things that I have learned over the years now are simple, yet very helpful when it comes to back-to-school prep:
Prep their backpacks with things they'll need
Give them the tools for success by prepping their backpack with things they'll need like: a small water bottle, Kleenex, hand sanitizer, and a durable snack like a protein bar.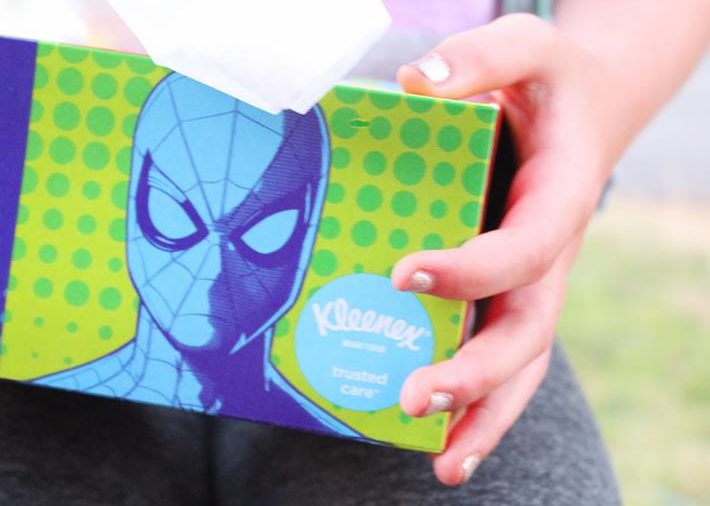 Begin your school bedtime routine a week prior to the first day:
Do not wait until the night before school starts to begin your school night bed time routine! It's already going to be challenging enough to get the kids asleep because they'll be so nervous and excited. Start easing them back into and earlier bedtime and have them practice setting their outfits out for the next day ahead of time.
Maintain 20 minutes of reading a day – starting today!
It's easy for kids to get out of the habit of reading everyday, and it definitely makes back to school more challenging for new readers to get back into a routine. Start today by reading with your children for 20 minutes! After breakfast or before bed is a great time for them to read.
You can stock up on all of your back to school Box Tops products like the Viva® Vantage® 6 Big Rolls or Kleenex® at your local Walmart!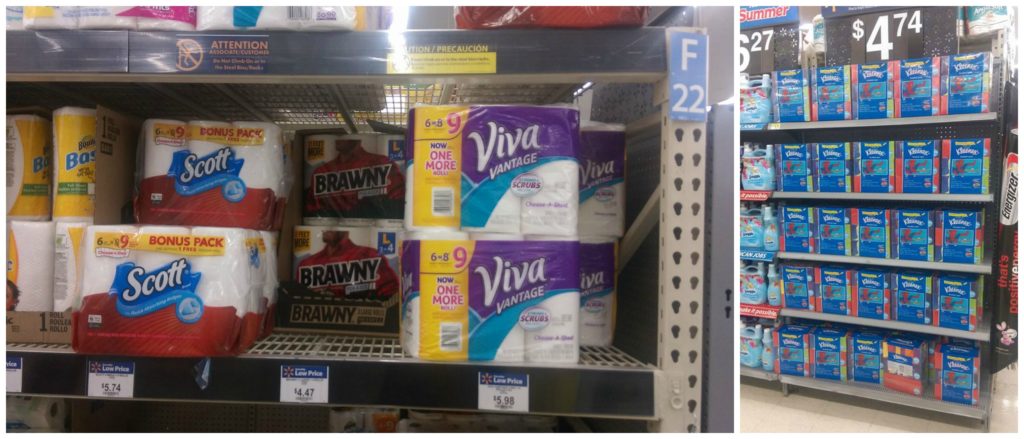 For more Back to school information and ideas, visit this site.
~Melissa
(Visited 282 times, 1 visits today)