This raspberry torte shop has been compensated by Collective Bias, Inc. and its advertiser. All opinions are mine alone. #SingWithPost #CerealAnytime #CollectiveBias
Do you have a favorite dessert from your childhood that brings you back to adolescence every time you eat it? For my husband it's berry tortes. They are one of his favorites – and mine too. I made a raspberry torte the other night for the family and I, like usual, changed it up a bit with ingredients that I already have in my cupboard. Tortes are so simple to make and are best served warm with homemade whipped cream or vanilla ice cream. They are also great desserts to serve when you feel like celebrating. (Which is everyday, right?) 
One small way that I love to "celebrate" with the kids is when a new movie comes out that they have been wanting to watch. Last week I took them to the theater after we enjoyed a tasty dessert at home and we all enjoyed the evening together. We usually only go once every other month or so to the movies together, so it's always a special treat for the kids. The next movie they are begging me to go see is Sing which hits theaters on the 21st of this month.
When making this raspberry torte I actually ended up using Honey Bunches of Oats for the crumb crust. The kids are huge Honey Bunches of Oats fans and would eat it every morning if they could! What I love about cereal though is that it is so versatile. It doesn' have to be eaten only with milk, and this recipe shows just that. I used the Honey Roasted for the torte, but I'm sure the Honey Bunches of Oats with Almonds or Strawberries would be good too!
Raspberry Torte Recipe
3 cups of frozen raspberries
3 cups of Post Honey Bunches of Oats, crushed
1 ½ cups of flour
½ cup of butter
1 1/2 cups of brown sugar
1 t. baking soda
Crush the Honey Bunches of Oats slightly so that they are all medium sized pieces. Melt the butter and mix with the Honey Bunches of Oats, flour, 1 cup of brown sugar and baking soda. Press half of the crumb crust down into a greased 8"x 8" baking pan. Pour frozen raspberries on top, then sprinkle 1/2 cup of brown sugar over berries to lightly sweeten. Gently press the remainder of the crust on top of berries and then place in a 350 degree oven for 35-40 minutes until the top is golden brown.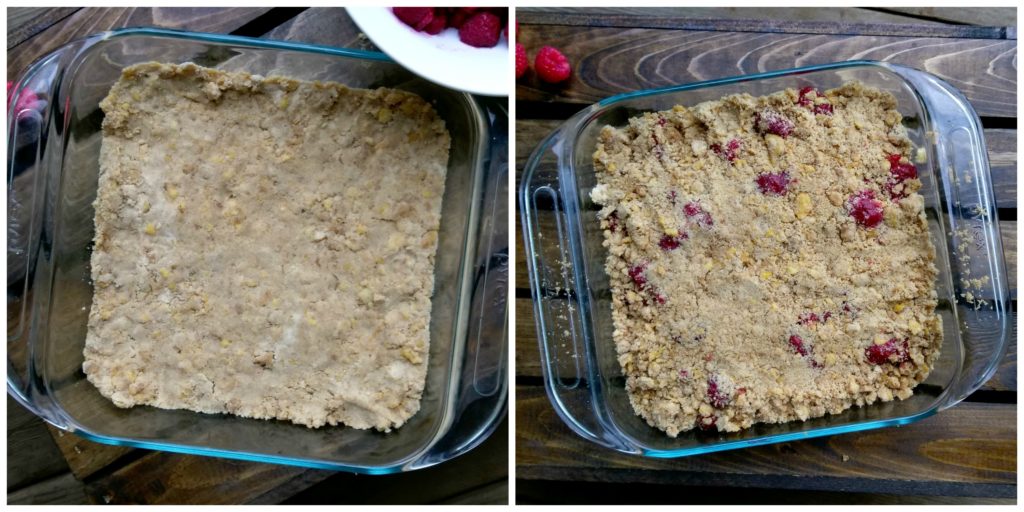 Serve warm French vanilla ice cream for an ala mode treat!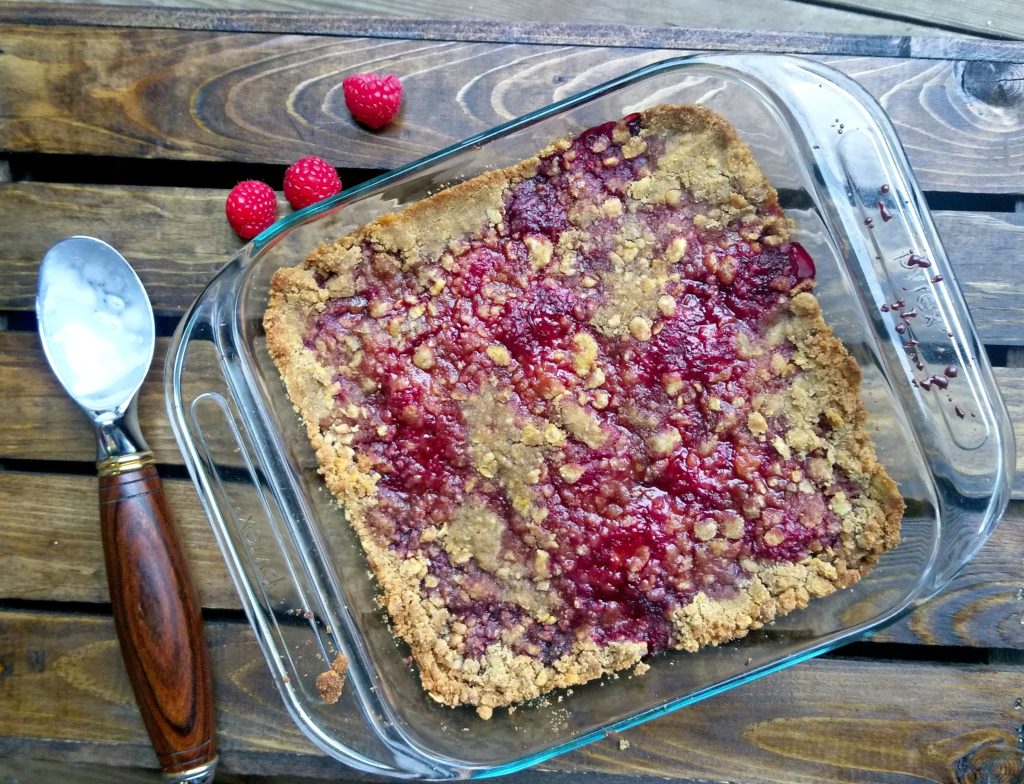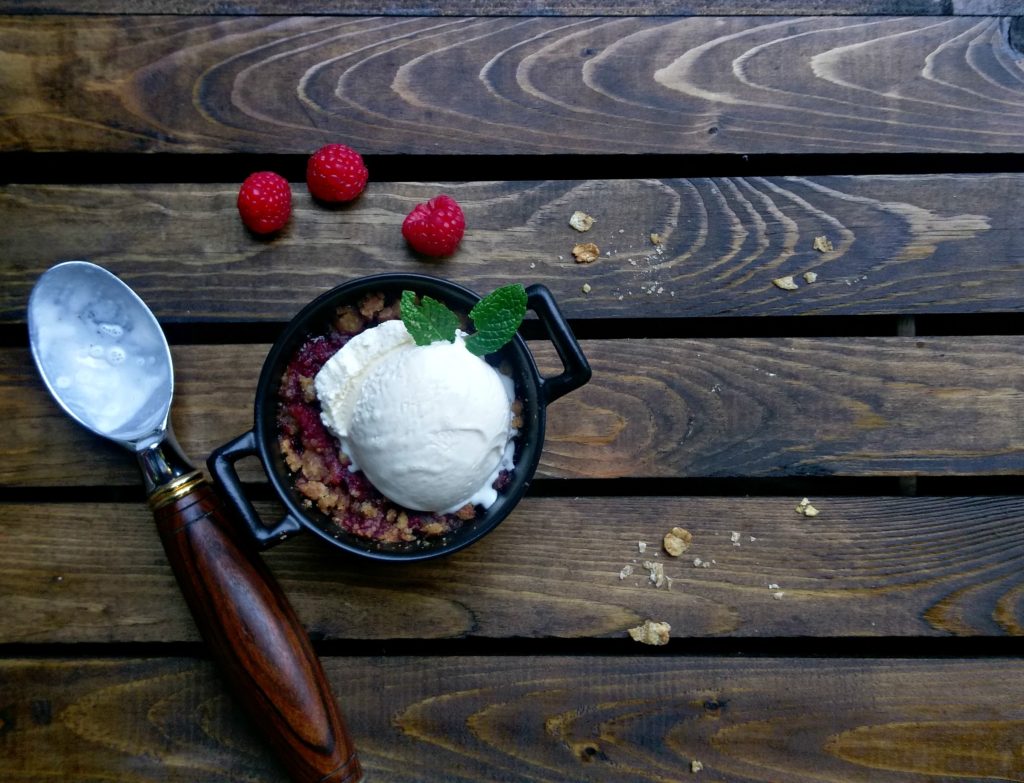 Right now select Post products have special packaging for the new Sing movie – and when you purchase the cereal you can enter the Sing National Sweepstakes for a chance to win $100,000 or free movie tickets! All you need to do is enter the codes that are printed inside the specially-marked boxes into the sweepstakes website.
Looking for some more creative cereal recipes? Check out some more HERE.
What is your favorite torte flavor?
~Melissa
(Visited 267 times, 1 visits today)