This cran-cherry rosemary spread is a sponsored post brought to you by Graceland Fruit.
Yes. I used rosemary again this week. Is there anything better than tasty holiday flavors like cranberry and rosemary together? I grew my own herb barrel again this year, and while most of it is winding down, I still have rosemary and chives hanging in there so you bet I'm going to use as much fresh herbs as I can!
When most people think of holidays they think of sweet treats. I do too, but I what really gets me excited are all of the snack platters and tasty spreads. If I could snack my way through the holidays and not even eat a real meal I'd be happy.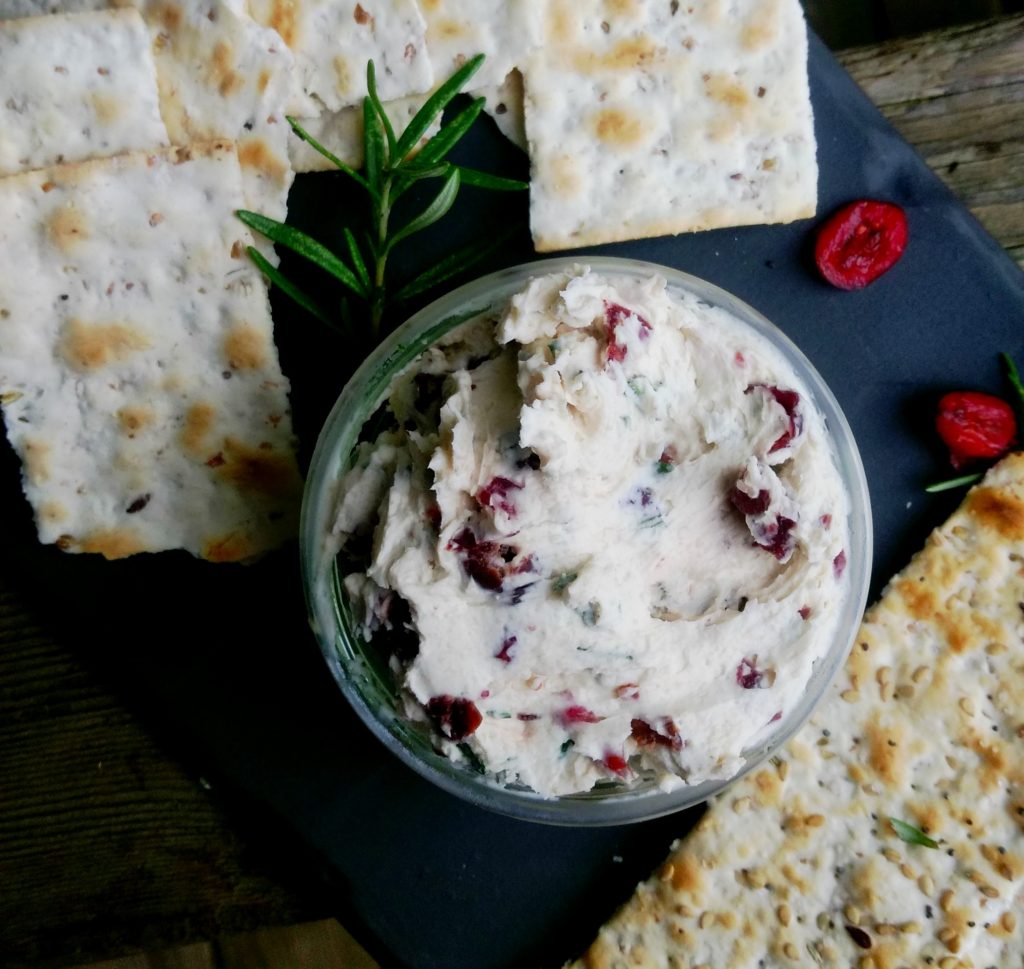 I have made a rosemary spread or two before in the past, but not with both dried cranberries and cherries. The sweet and savory combination of this spread is amazing on crackers or could easily be used to make some festive crostinis – plus it's really quick to make and will impress your friends. 😉
Cran-Cherry Rosemary Spread 
What you need:
8 ounces of cream cheese, softened
1 Tablespoon fresh rosemary
2 Tablespoons dried cranberries, chopped
1 Teaspoon fresh chives
2 Teaspoons heavy cream
1 Tablespoon dried cherries, chopped
1 Teaspoons garlic powder
In a medium bowl, combine the cream cheese, cranberries, cherries, heavy cream, and garlic powder. Finely chop the chives and rosemary and place into the bowl. Mix thoroughly with a fork until combined well. Scoop into a serving dish and place in the refrigerator until ready to serve.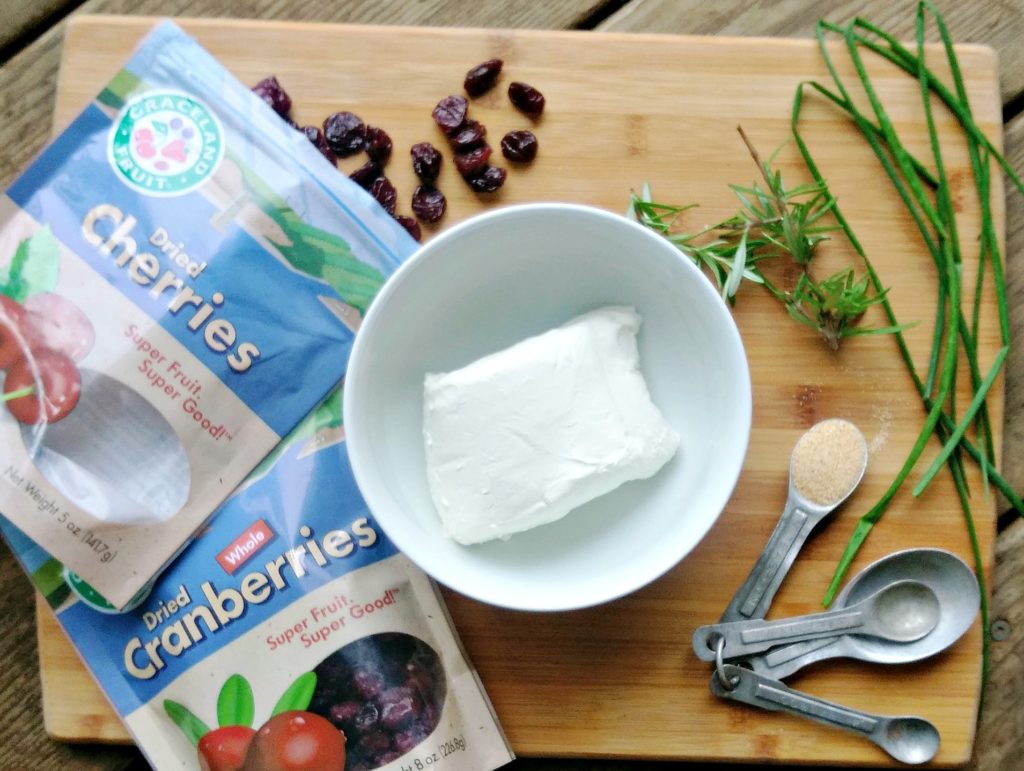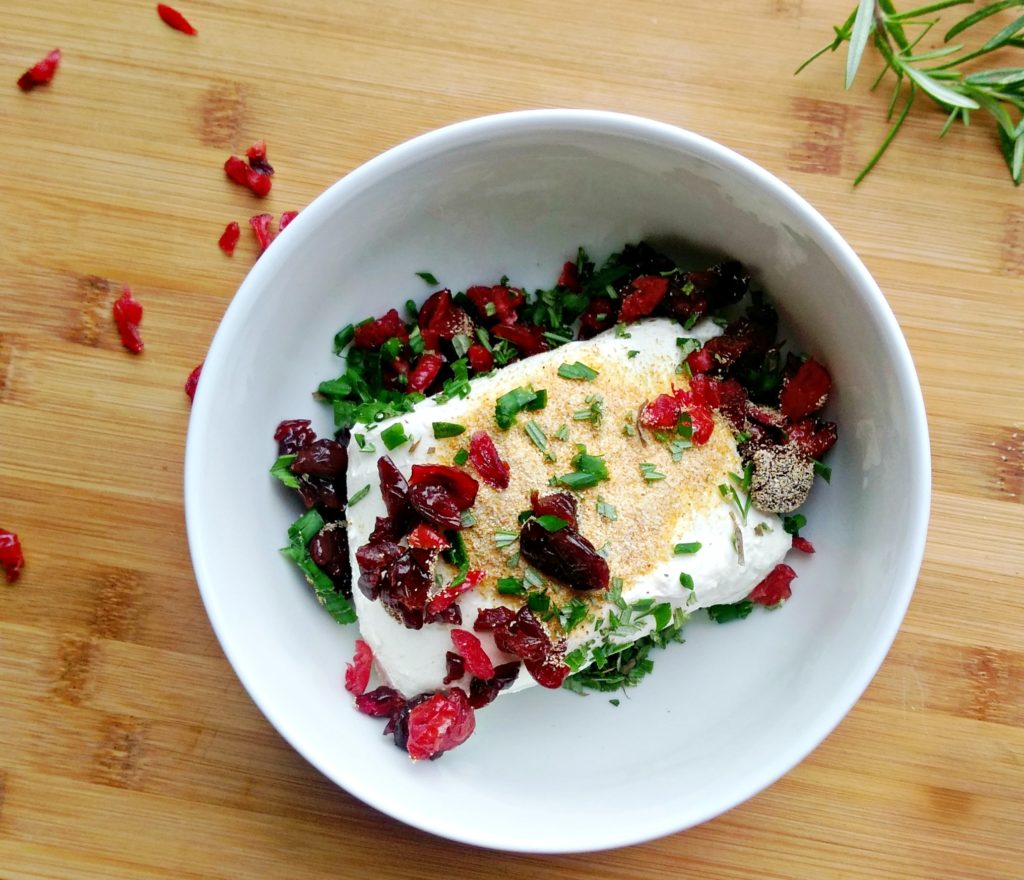 I used dried fruit from Graceland fruit.  The company has been around for a long time (since 1973!) but just recently began distributing on the West Coast! All of their dried fruits are gluten-free, Non-GMO, and allergen-free and can be found in Fred Meyer and QFC stores throughout Oregon and Washington. I don't use dried fruit too often because I feel that it's normally dry and extra chewy, but the fruit from Graceland fruit is so much better – it works perfectly in a spread like this!
Do you make your own holiday spreads for party platters? If you don't – you should! It's much easier than you think!
~Melissa
(Visited 799 times, 1 visits today)