Today I'm sharing something that my family enjoys while making memories around the dinner table: a simple meatloaf recipe.
Fall is notorious for being slightly chaotic when you have kids. The school projects and after school activities seem to multiply overnight.
I've always tried to plan dinners ahead this time of the year and will even take a Sunday or Monday and spend a few hours creating several dinners for the upcoming week.
One meal that is a go-to in my household in the fall is meatloaf. It holds up well for a day or two, can be served with yummy side dishes like sweet potato fries or stuffing, and can be made with a handful of ingredients that you already have on hand. When I make meatloaf it gets devoured quickly around here. 🙂
Last week when I made meatloaf I ended up dicing red and yellow peppers in it in addition to what I normally add – and it tasted delicious!
Meatloaf Recipe
What you need:
1.5 Pounds of lean ground beef
2 eggs
1  cup of diced carrots
1  cup of diced celery
1/2 cup of diced red onion
1/2 cup diced red and yellow peppers
1 cup dried breadcrumbs ( I used breadcrumbs from a packaged stuffing mix )
1/2 teaspoon of Salt
1/2 teaspoon of Pepper
1/2 cup of Ketchup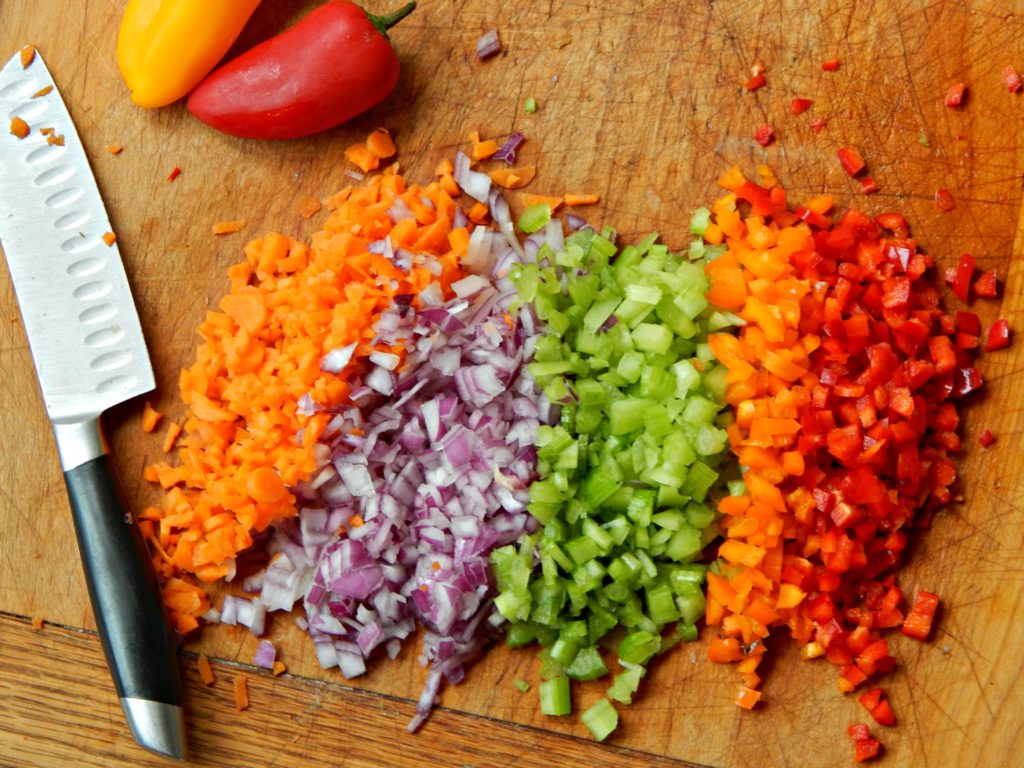 1 Preheat oven to 350 degrees F.
2 Dice the onions, peppers, celery, carrots and onions.
3 In a large bowl, combine the hamburger, eggs, vegetables, bread crumbs, and 1/4 cup of ketchup. Form into a loaf and put into a rectangular baking pan with 2-inch high sides. Cover the loaf with remaining ketchup.
4 Bake the meatloaf in the oven for 1 hour.
Enjoy! Loaf serves 4-6 people and there should be some leftovers….maybe. 😉
Do you have any go-to fall dinner recipes? Or perhaps an amazing meatloaf recipe you'd like to share? Email me at MelissaKaylene@gmail.com. !
~Melissa 
(Visited 1,172 times, 1 visits today)