Welcome my friends! I hope you had a wonderful weekend. I spent the majority of it working (surprise, surprise), but managed to watch Emma's first basketball games of the season and catch an extra hour of sleep as well thanks to the Daylight Savings time change.
Last week I mentions how I was getting excited for the holidays this year, so I thought that I would do something a little different around here and share some fun holiday creations and inspirations in a weekly series leading up to Christmas this year. I hope that it will inspire you to make more fun traditions and memories this year!
This week I want to show you how we made some fun ornaments with a few simple household supplies that you can replicate in your home. The other day I set up a little table with a bunch of simple craft supplies like ribbon, glue, glitter, plastic ornament bulbs, sparkly pipe cleaner, buttons and a few other items. I waited until the kids came home from school and then we all sat around in the kitchen coming up with our own unique Christmas tree ornaments from these things.
I made a little wreath out of green and red buttons and jewelry wire. Anika came up with a cute candy cane out of the same materials.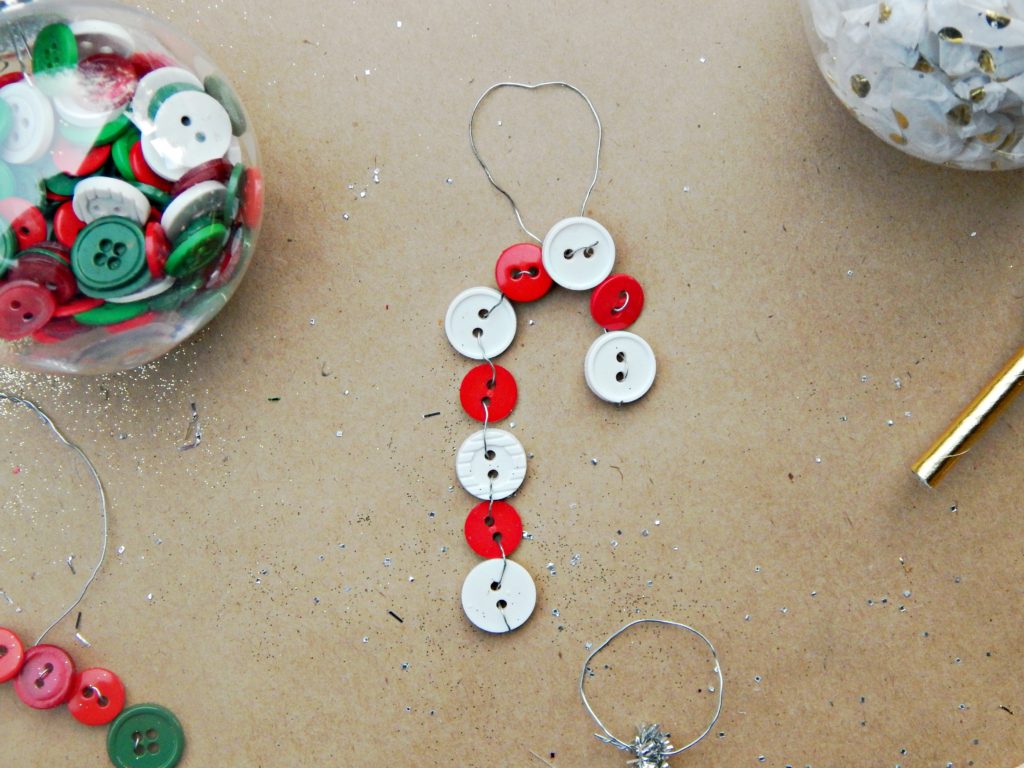 Emma and Noah had fun filling up the plastic ornaments with different items like tissue paper, buttons, glitter, and anything else sparkly that they could get their hands on.
We made little tinsel icicles with silver pipe cleaners. I cut gold paper straws into small pieces and we then strung them onto the pipe cleaners. We then curled them to fashion spirals and added a wire on top to hang them from a tree.
One of my favorite ornaments came from Anika's idea though – a miniature silver sparkling Christmas tree made out of silver pipe cleaners. She cut a golden paper straw into thirds, then began twisting 3 pipe cleaners onto one of the straw pieces, creating a silver tree. She then made a loop at the top of the ornament and attached a wire loop so that it could be hung from a tree. It was so adorable!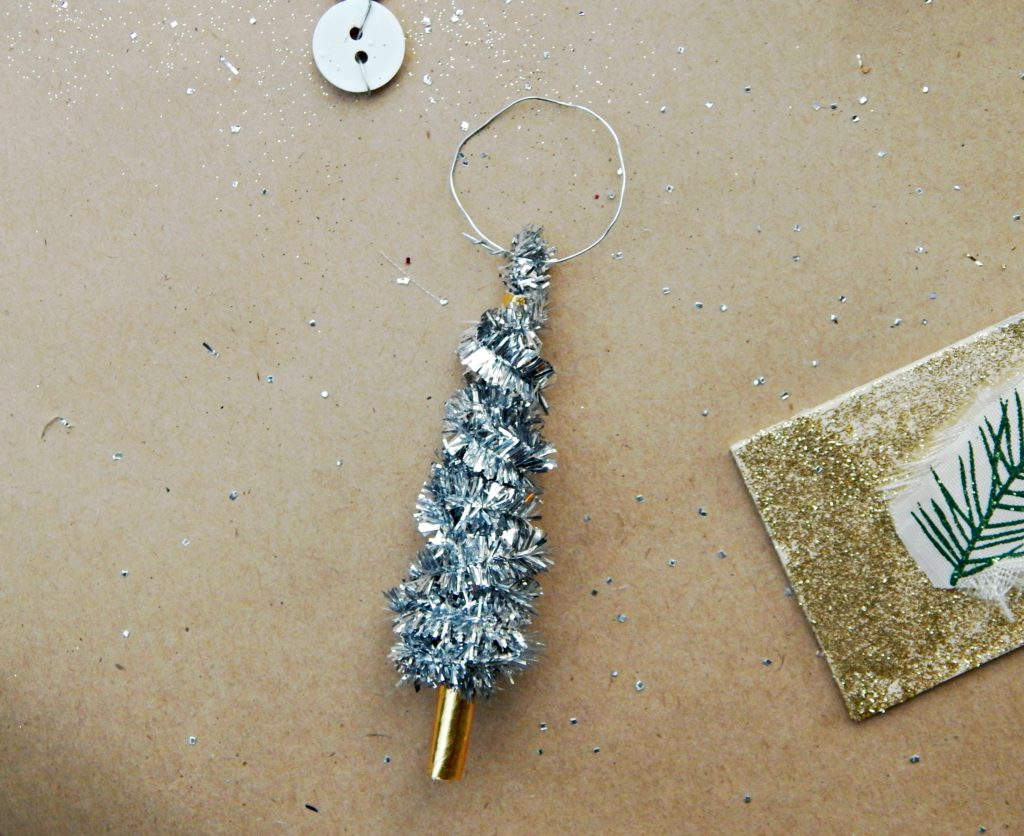 There are countless ways to make simple ornaments this year – and I encourage you to break out random craft supplies that are lying around in your household and let your imaginations flow. Homemade ornaments are irreplaceable because when you look at them – they may be imperfect as opposed to store-bought decor, but you will remember the people and moments behind the ornament, and that makes them special. The holidays aren't about how much you spend, but whom you spend it with.
I encourage you to surprise your kids, spouse, friend, whomever, with a random ornament creation afternoon! Have fun together and make a new tradition.
Stay tuned for next week for the second installment of my Homemade Holiday Series! <3
~Melissa
(Visited 249 times, 1 visits today)