This shop has been compensated by Collective Bias, Inc. and The Coca-Cola Company. All opinions are mine alone. #NotSoFastMom  #CollectiveBias
If you would have told me 10 years ago that I would be living in a small town with three kids and going on my fourth year as the PTA President I probably would have laughed. Although I knew I wanted to raise my kids in the best environment possible, I really wasn't sure what that was.
We happened to purchase a home in an up and coming small town, close to the city, the mountains, and the beach. Our house is 1/4 of a mile from the Grade School and a 1/2 of a mile from the Jr. High and High School. Anika began Kindergarten here and is now in 8th grade – and of course Emma and Noah are both now in school too.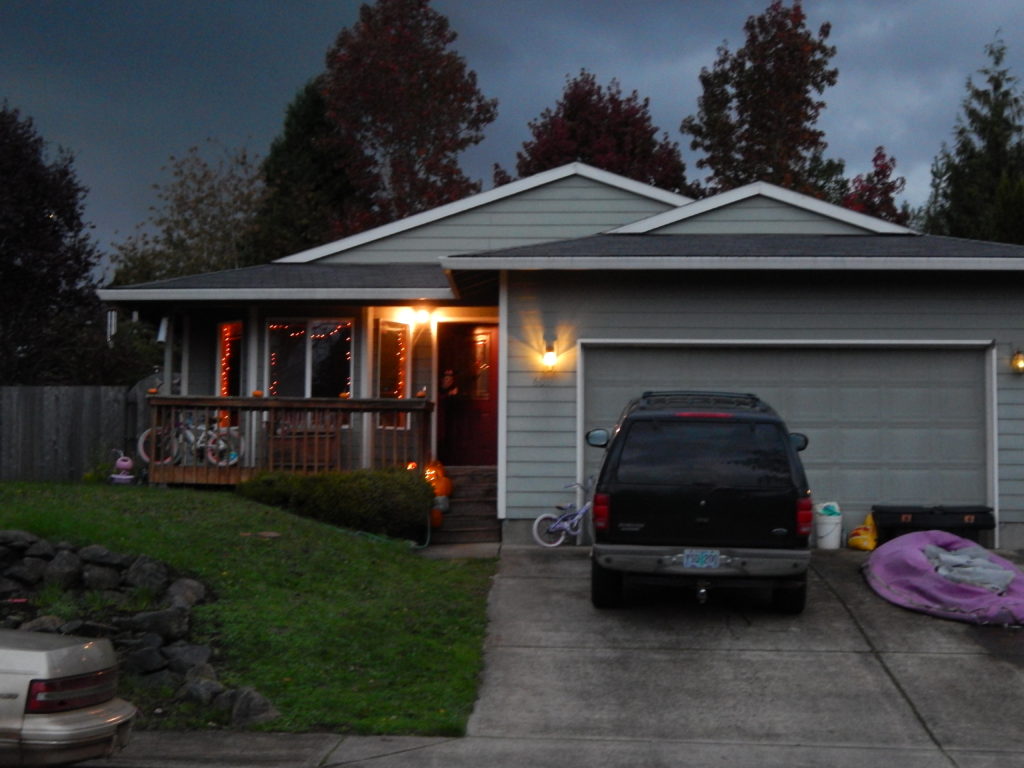 I have since fallen in love with living in a small town, with a community that knows each other, looks out for your children, and gathers together for local events and school activities. Sports are a big thing around here, and most everyone joins in to support the school team's spirit.
Football is in full swing now, and even though Anika isn't in High School for one more year (eek!) we still love to walk down to football games on Friday nights. Many of the kids that she's grown up with are either playing, running a concession stand, performing with the band, or cheering on the team. It's a fun social gathering for her, and we all enjoy watching the kids play.
Having been in the area for a while, I've become pretty involved in the Grade School ( PTA President for 4 years now I believe!?) and I've come to learn just how much volunteer time it takes from parents and staff to create this community for the kids.
You don't have to live in a small town though to create small traditions. Many schools are always looking for help in one form or another! Here are a few ideas:
First off ATTEND a game with your family! Nothing shows that you support your school like participating and becoming actively involved.
Next be on the lookout for other ways to get involved – read school newsletters, follow them on social media, email your child's teachers.
Donate: either your time or money. There is never enough volunteers! If volunteering isn't your thing, that's okay too. Supplies are always needed – even things as simple as providing beverages like POWERADE for the Football team is always appreciated!
Invite your friends and family! Don't know many people in town? Invite your loved ones and make your own small family/community traditions during the game!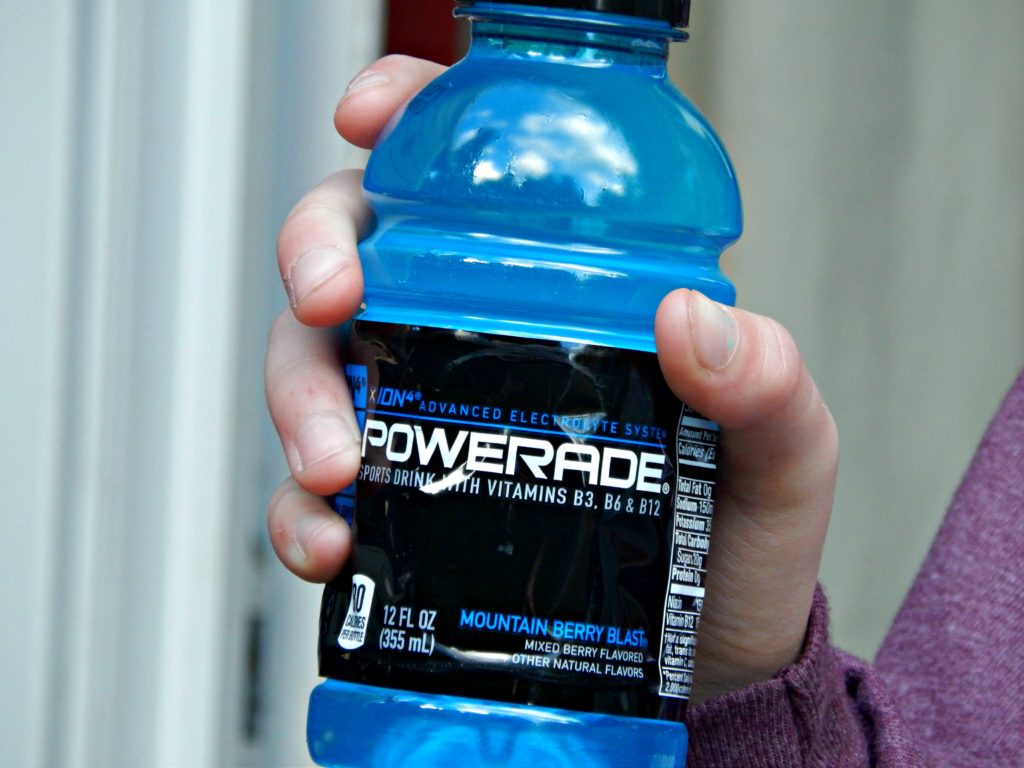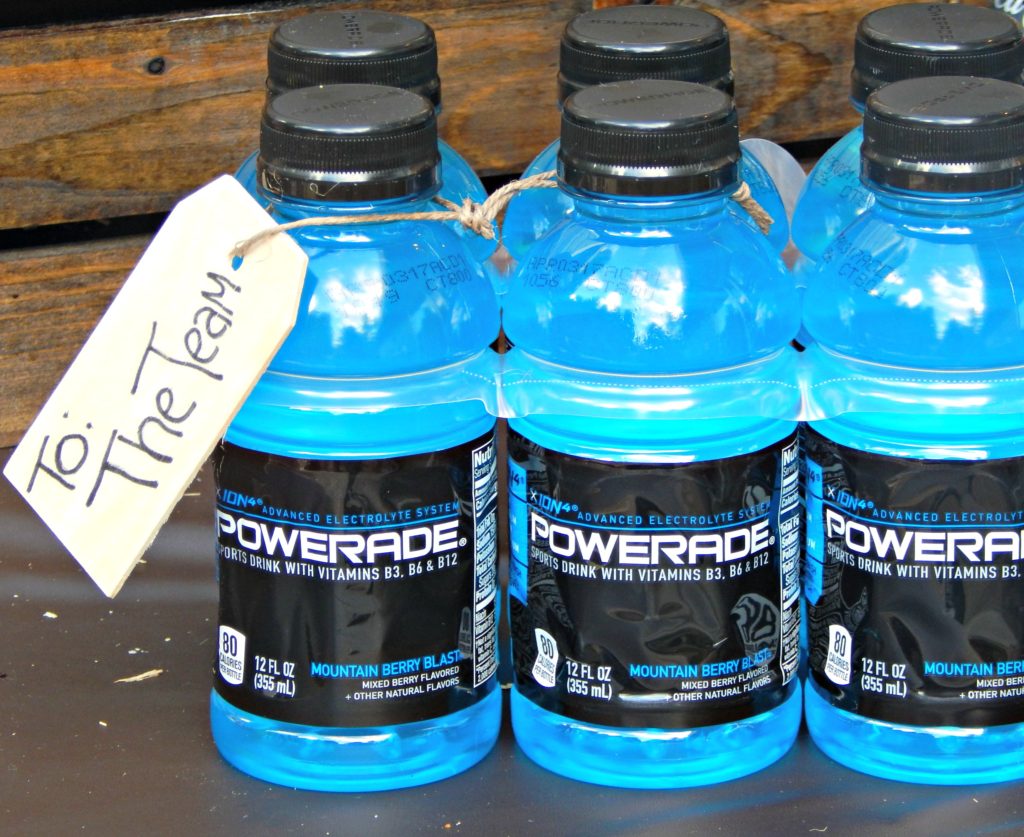 One other unique way you can get your teenagers involved in creating their own tribe and memories is to create a fun and safe place for them to gather together after Football games. I know that many teens often go and walk around town or 'hang out', but I'm all about facilitating them in a supervised setting with a casual post-game game party. Throw together a little party table, add some snacks or a simple dinner, and set out some games.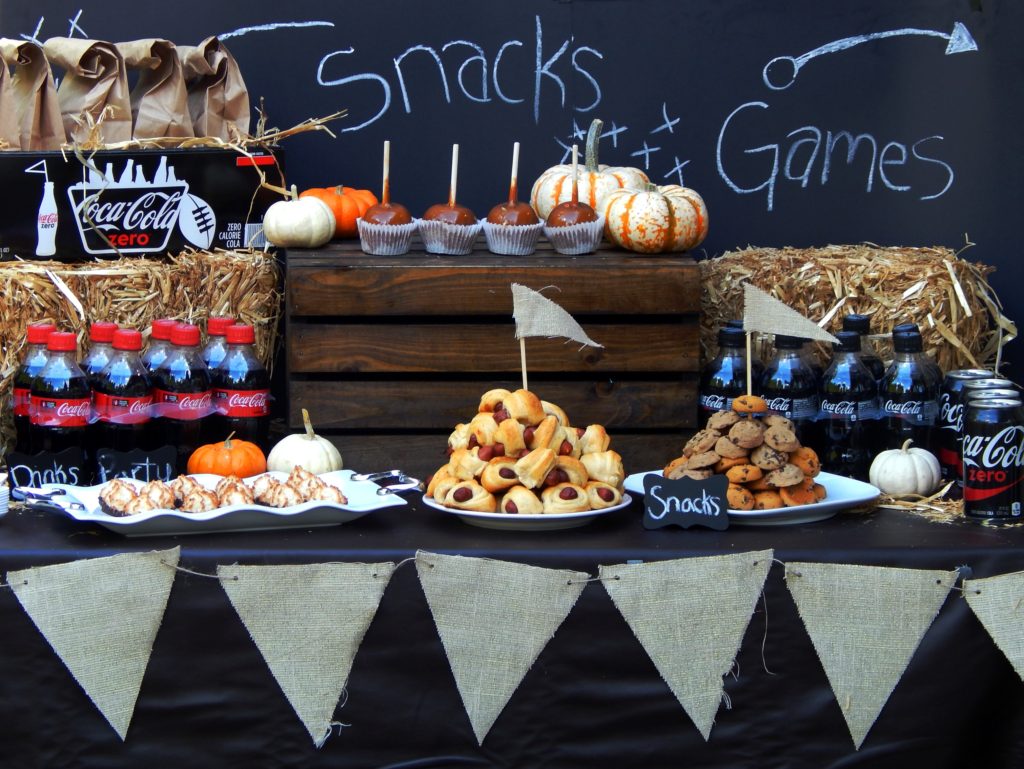 We have a closet full of classic games to play instead of just video games. Some fun games you can play are:
Pool – you can buy a mini table top pool table inexpensively.
Mini Hockey – just like mini pool, this table top game is lots of fun too.
Bowling – If you have a garage,hallway or even a table with a little extra room, you can easily make your own bowling pins by using empty Coca-Cola bottles filled partially with sand. I painted some white and black for a little extra festive flair.
For food and snacks, keep it simple. Some ideas are:
A Cooler – fill a small cooler with ice and place drinks like Coca-Cola bottles or POWERADE in it. Everyone can grab their favorite beverage and you don't need to worry about cups.
Mini Treats – Bite sized cookies, cupcakes, or brownies, are always popular. Normally I bake my own treats, but for something like this you can just visit your local bakery for some goodies too.
Baby Pigs 'n Blankets – Take some crescent roll dough and slice into small pieces, wrap little sausages and bake until golden brown. Hint: you will want to make a lot for these hungry teens.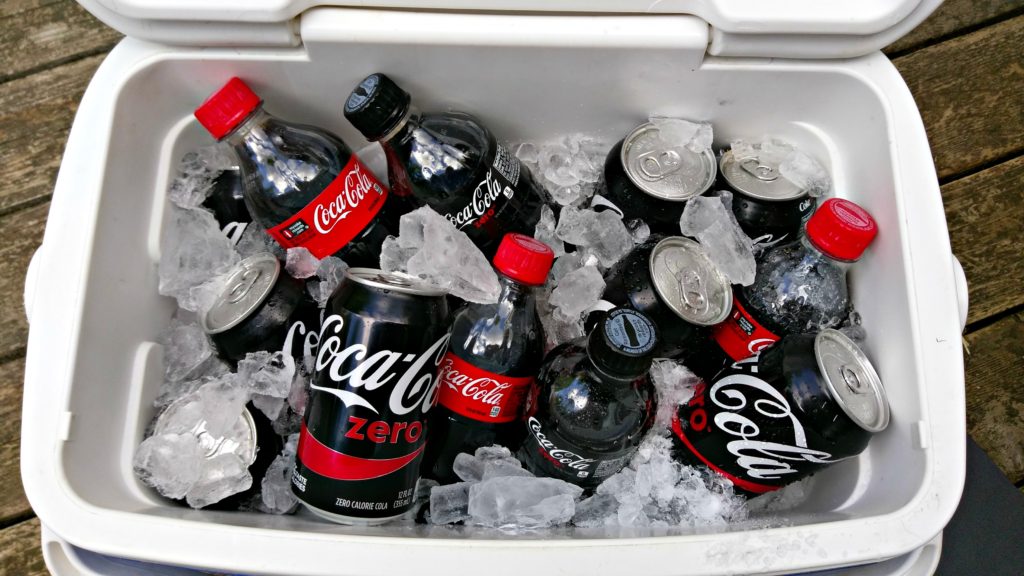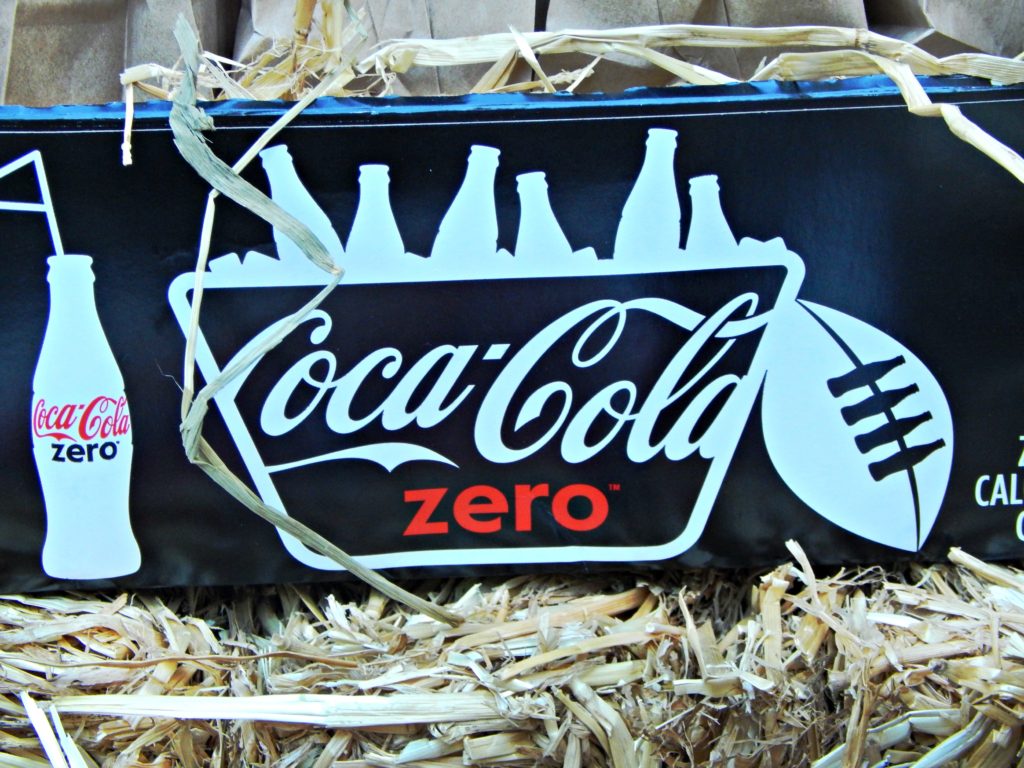 As far as decorations go, I like to make themes for parties, and you can keep Football accents and incorporate other things like your school's colors or fall plaids and pumpkins.
Remember, the idea of the little event is to have something fun for teens to do after the game and to create some fun memories in their life.
Whether you are supplying drinks for the team or hosting an after-game celebration, you can find everything you need at your local Walmart.
If you are celebrating at home or cheering on you athletes from the sidelines, you should always make the most of your game day! Check out NotSoFastMom.com for more Football celebrating tips!
Do you attend local football games? Do you have any unique traditions or celebrations surrounding it? I'd love to hear! Comment below or send me a tweet at @MelissaKaylene. 🙂
~ Melissa
(Visited 20,595 times, 1 visits today)