I have been compensated by Sundown Naturals® and Pollinate Media Group for this post as part of a social shopper marketing insight campaign with Pollinate Media Group® and Sundown Naturals® but all my opinions are my own. #pmedia #GoodnessGiveaway #sharethegoodness http://my-disclosur.es/OBstV
As most of you know by now, I'm a licensed practical nurse, and I've given a few people their medications over the years (okay, like hundreds and hundreds and hundreds of people – you get the idea). Anyways, it always amazes me when I see adults swallowing a dozen or more pills at once! I have never, ever personally liked taking medications.
Whether its tablets or coated gel capsules, oblong or round shaped, I just don't like to swallow them and actually have a difficult time getting them down – and I would never personally try to take more than one at a time.
That's why over the past few years I've decided to I take my vitamins in a gummy form. Long gone are the days when gummy vitamins were just for kids, and I don't feel like any less of a grown up for chewing on a gummy vs. swallowing a pill.
One great brand is Sundown Naturals® Adult Gummies. They can be found at your local Walmart which offers a great variety of different vitamins for adults, such as:
Biotin
Calcium
Co Q-10
Cranberry
Fiber
Fish Oil
Melatonin
Multivitamins
Probiotic
Vitamin B
Vitamin C
Vitamin D
Sundown Naturals® are free of gluten, dairy, and artificial flavors◊. To be completely honest, before I discovered gummy vitamins I wouldn't even take any supplements, simply because I did not care to swallow a pill. Now I take more vitamins regularly. HERE is a short quiz that can help you determine what gummies may be best for you, but remember, it's always a good idea to check with your primary care provider before taking anything new, even vitamins, because sometimes they can interact with other medications that you may be taking.
Gummy vitamins aren't just for kids anymore because:
They make taking vitamins quicker
They are easy to take
You really never liked swallowing large pills anyways
You'll actually take your vitamins now ☺
I like to stock up on vitamin C, melatonin, and fiber gummy vitamins at my house!
Vitamin C is wonderful because it plays an important role in supporting immune function.* Also, as an antioxidant, Vitamin C helps neutralize harmful free radicals in cells.*
Melatonin helps support sound sleep. It works great if I'm jet lagged or feeling restless.* The Sundown Naturals® strawberry flavored, Melatonin Gummies provide 5mg of Melatonin per serving and taste delicious!
Fiber helps support healthy gastrointestinal function* and the Sundown Naturals® Fiber Gummies with Vitamin D3 provide you with an excellent source of prebiotic inulin fiber, as well as Vitamin D3 for immune system support*, and they come in a variety of flavors.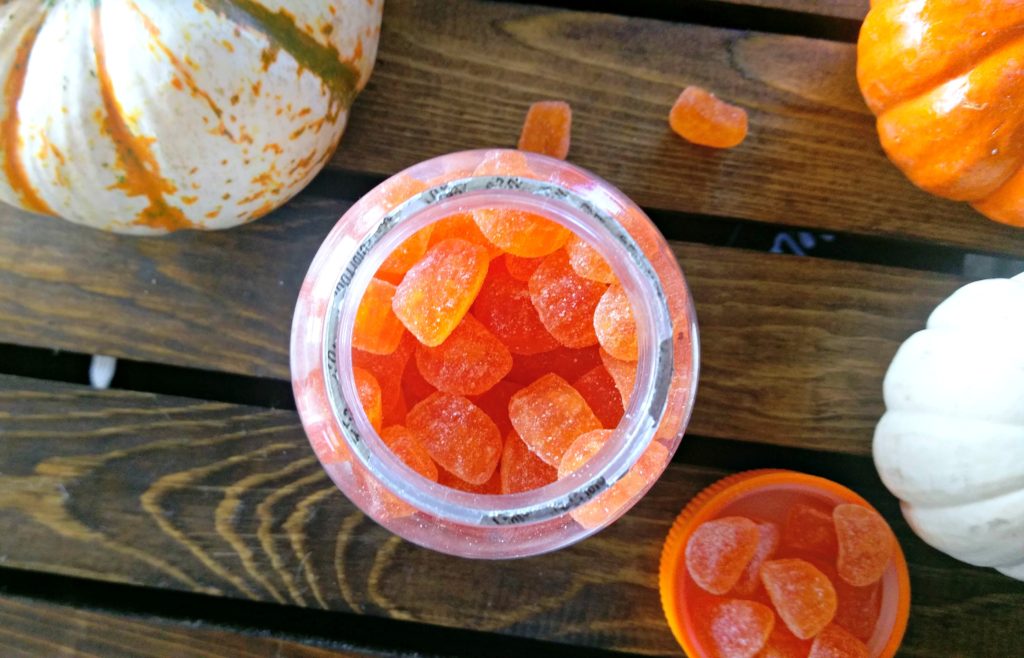 You can find more information on specific products on the Sundown Naturals® website.
Also, there's a fun giveaway going on! Enter the Goodness Giveaway Sweepstakes today! Head into Walmart and purchase at least 1 Sundown Naturals® vitamin product for a chance to win weekly prize packages and a grand prize! Every week, one winner will be selected to choose from 1 of 4 prize packs – Yogi Pack, Fitness Pack, Foodie Pack, or a $100 Walmart Gift Card. Simply upload a picture of your receipt here and you are entered for a chance to win some incredible prizes now through 11/1!
Tell me, do you prefer gummies or pills? Why or why not? Comment below and let me know!
~Melissa
*These statements have not been evaluated by the Food and Drug Administration. These products are not intended to diagnose, treat, cure or prevent any disease. ◊Applies to all products manufactured after 5/1/15. Please check back of label as manufacture dates may vary.
(Visited 346 times, 1 visits today)