This is a sponsored post written by me on behalf of Foster Farms Simply Raised Chicken.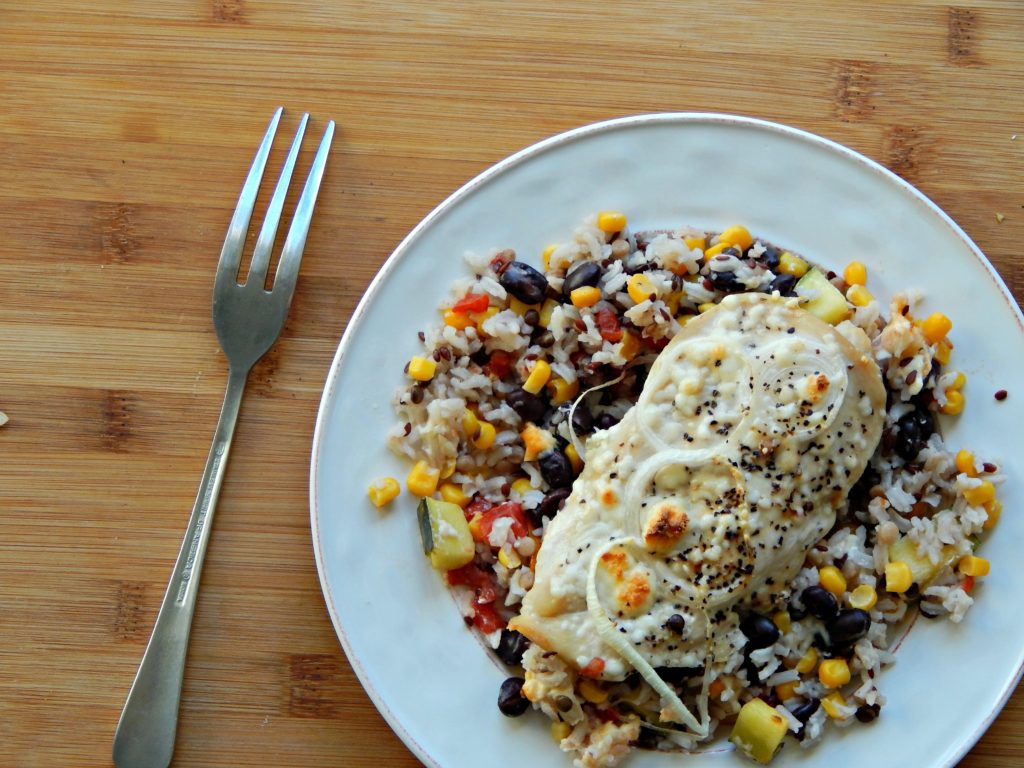 Fall is nearly here – which means it's time to start cooking comfort food. I love all of the simple salads and snack recipes in the summertime, but I also enjoy the warm casseroles and one-pan dinner meals in the fall. I love using ingredients from our little garden that we grow every year. Instead of extra rich and heavy dinners, I like how today's comfort food – the new comfort food – can be as simple as taking local and fresh, seasonal food and combining them into something tasty. You still get the comfort of a hearty, delicious meal, combined with the satisfaction of quality, fresh ingredients.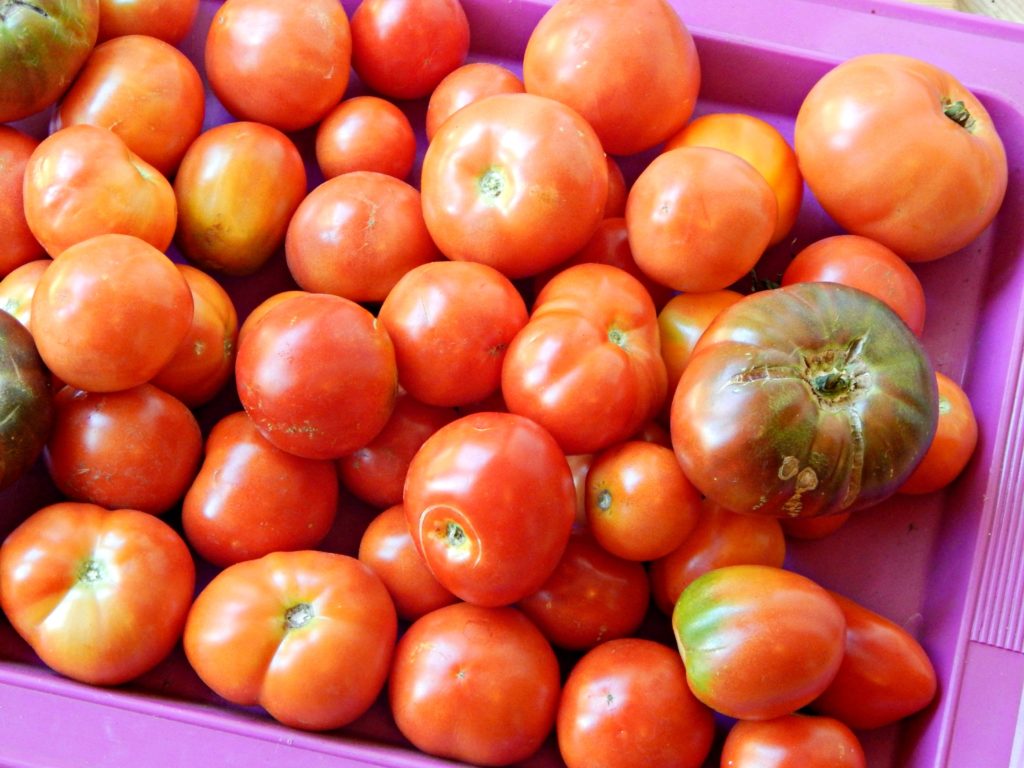 I cook with a lot of chicken. It's easy, versatile, and my family enjoys it. I normally purchase Foster Farms products because their Simply Raised chicken has no antibiotics ever – and no added hormones or steroids. It's a premium ingredient that I enjoy cooking with. Foster Farms has been locally grown in the West Coast for many years, and is delivered from fresh local ranches in 48 hours or less!
Garden Chicken and Rice
Ingredients:
1 Can of black beans, drained

1 Can of corn, drained

1 Cup of diced tomatoes (approximately 2 tomatoes)

1 Cup of diced zucchini

1 Cup of Queso cheese

1 Small onion, sliced

1 Pound of

Foster Farms Simply Raised

thin-sliced breast fillets

3 Cups of your favorite cooked rice

Salt & Pepper
Directions:
Cook the rice according to the directions. Place rice in the bottom of the baking dish, set aside.

Dice the tomatoes and zucchini. Add to the rice.

Mix in the black beans and corn.

Pour ½ cup of the Queso cheese into the rice dish and mix thoroughly.

Slice the onion finely and add to the top of the dish.

Placed the breast fillets on top and sprinkle with the remainder ½ cup of cheese and onion slices. Sprinkle salt and pepper on top.

Cover with foil and place in a pre-heated oven at 350 degrees. Bake for 45 minutes.

Uncover the chicken dish and bake for an additional 15-20 minutes until lightly browned.

Enjoy!
What kinds of dinners do you like to cook in the fall? For more inspirational recipes check out this website.
~Melissa
This is a sponsored post written by me on behalf of Foster Farms Simply Raised Chicken.
(Visited 347 times, 1 visits today)