On Father's Day I made a special morning drink for Wayne: a coffee cognac cooler. It got two thumbs up from the husband. 😉
Normally I try to make a new-to-us cocktail on holidays or special occasions. I enjoy searching up different ideas because we both enjoy taste testing them! I asked my husband what kind of drink he'd like me to create for Father's Day and he said a cold coffee drink. Thanks to Google and Pinterest I finally came up with this result: a coffee cognac cocktail.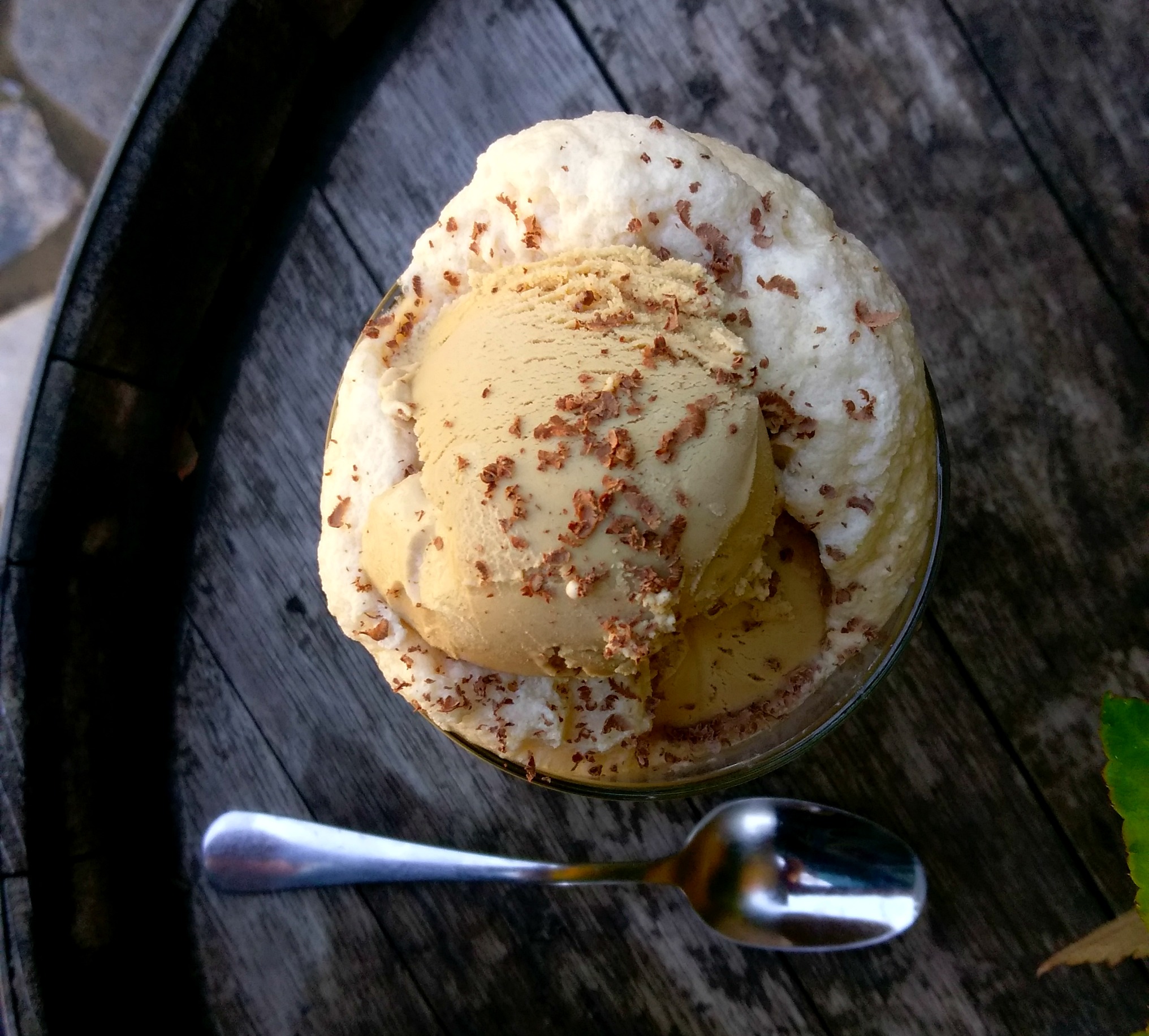 I wanted something a little sophisticated yet fun, and I think this drink definitely accomplishes that. It can be served in the morning for a treat, or even after dinner for a delectable dessert.
I chose to serve it with breakfast. The recipe calls for a scoop of coffee ice cream. Who doesn't like ice cream for breakfast anyways? 😉
We spent the afternoon relaxing and BBQing, like I mentioned a few days ago. I thing some of the best memories can be made in moments that aren't glamorous or even exciting. Sometimes the fondest recollections are those from times where everything was peaceful and just felt right.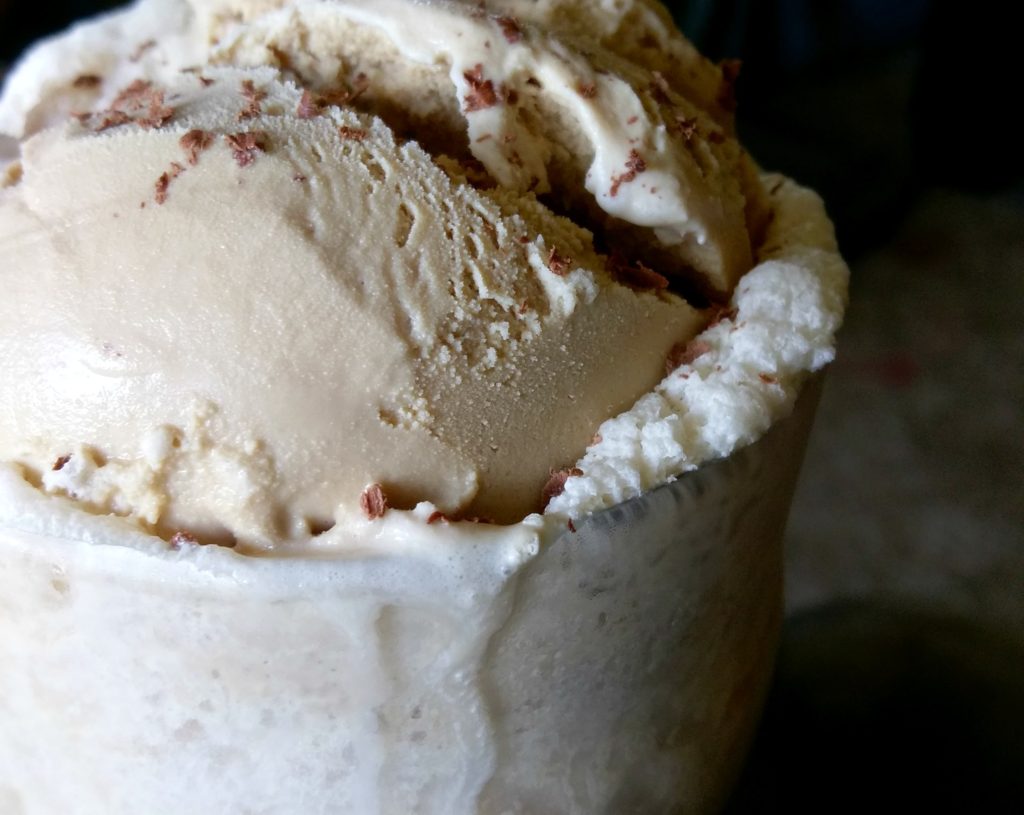 To enjoy your own coffee cognac cooler you'll need:
Coffee Cognac Cooler
Recipe by Stuart Walton from "The Ultimate Book of Cocktails"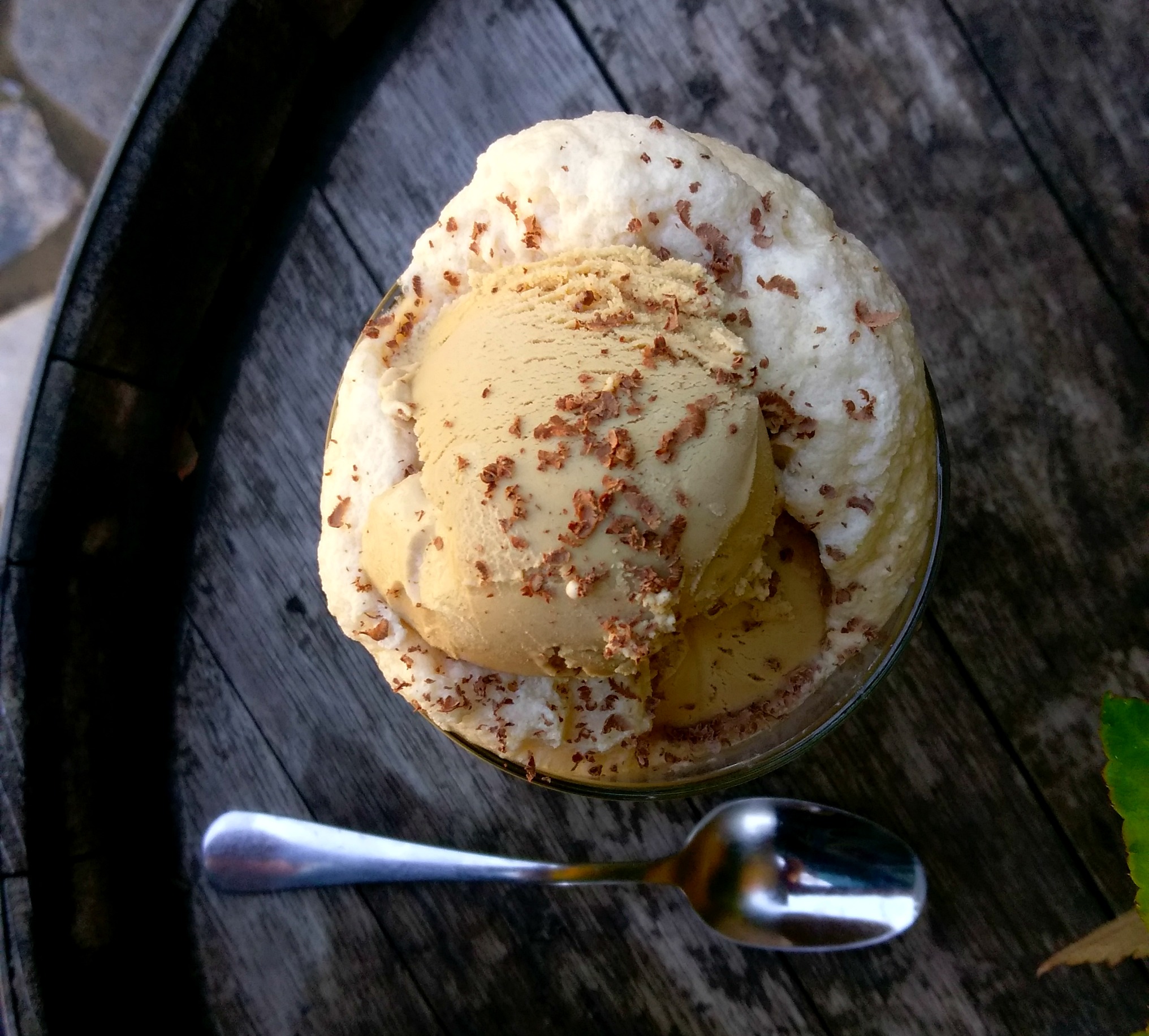 Ingredients
8 ounces of dark roast brewed coffee

2 ounces of heavy cream

2 ounces of coffee liquor

3 ounces of cognac

2 scoops of coffee flavored ice cream

Chocolate shavings

Ice
Instructions
Let the coffee cool until room temperature. Blend all of the ingredients except the ice cream. Pour into two tall glasses
. Top each drink with a scoop of ice cream and chocolate shavings. Serve with a spoon and enjoy!
Do you have a favorite coffee cocktail that you like to make? Why don't you share it with us in the comments below!
~Melissa
(Visited 824 times, 1 visits today)