What is Confit Orange? I found myself asking that very question at a recent blogger event that Whole Foods hosted by bakery owner and pastry chef Jackie Kai Ellis.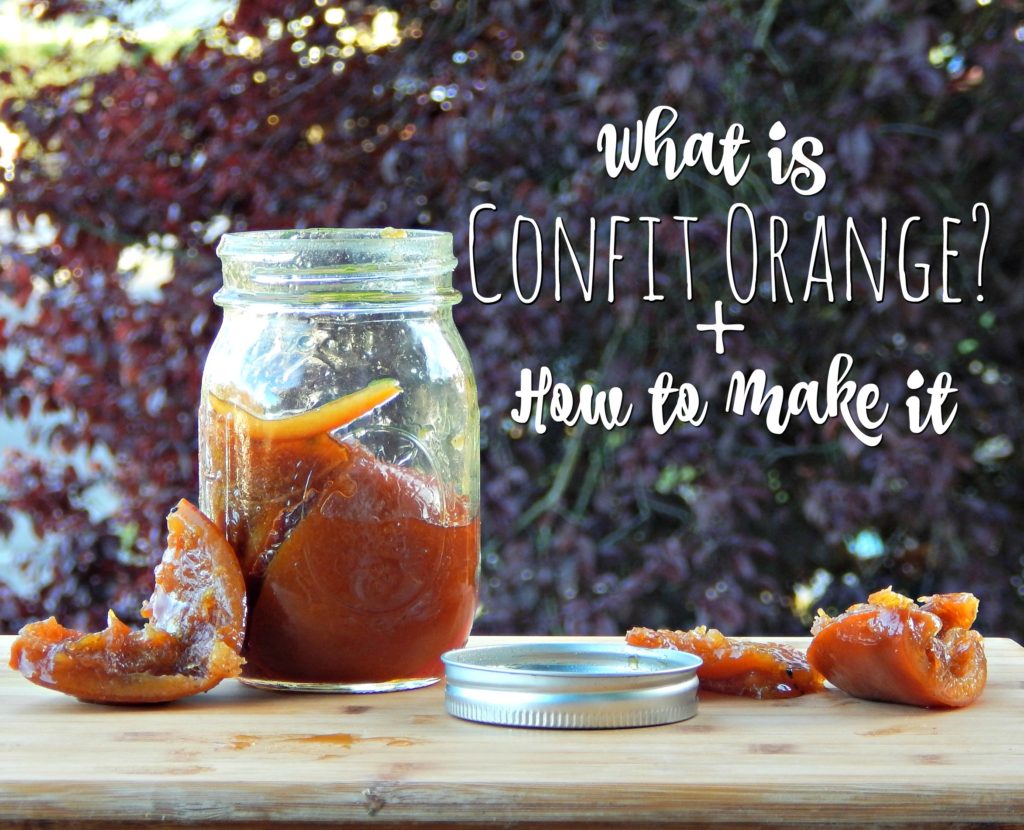 Growing up in a processed food environment in the 90's, I didn't really know anything about the finer foods in life, until I reached my early twenties and began exploring different cuisines. I've always loved food and baking ever since I was a little girl, and spent countless hours baking up sweets in the kitchen. Over the years my whole family has fallen in love with cooking – and you can find us watching the Food Network several nights a week.
Anyways, it really wasn't until I began blogging and was given some amazing opportunities to attend some fun food events that introduced me to a life that growing up I never knew existed. Do I know some? Yes. Do I know a lot? No…not yet.
At the Whole Foods event we were shown some fun tips for brunch ideas – with Mother's Day in mind. Jackie showed us how she arranges flowers, makes a kicking cocktail (which I'll share soon!) and something called a Pain Perdu, which is like a bread pudding. Both the cocktail and the Pain Perdu included an ingredient called Confit Orange – which she then showed us how to make.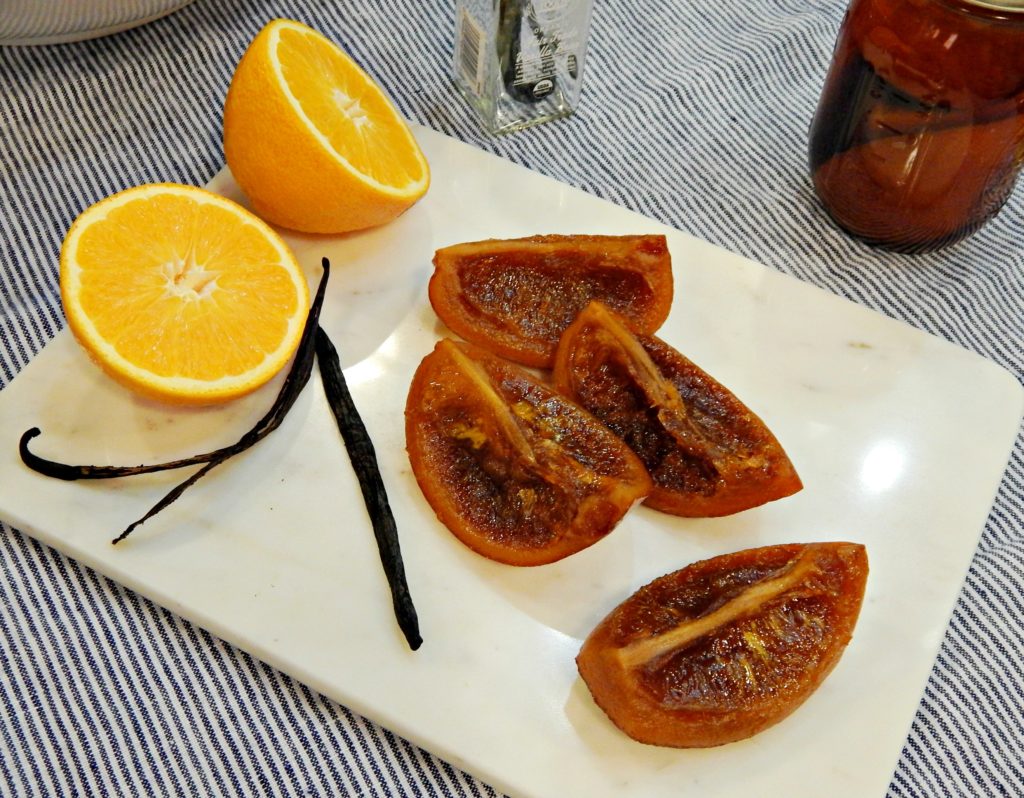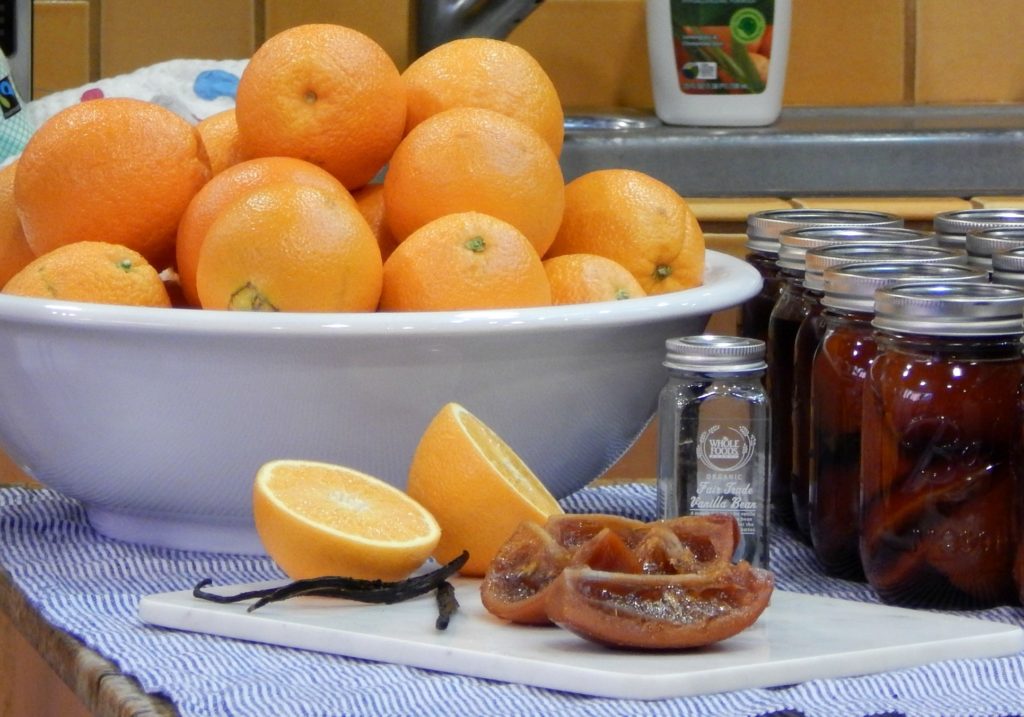 I looked up the meaning of confit and it literally means "to preserve" in French, so it's a method of preserving oranges. It's pronounced con-FEE in case you were wondering. 🙂
Jackie said that traditional confit can take literally months to make, but the version she showed us was created in 6-8 hours – still a long time, but totally worth it. It creates this candied orange with rich caramel flavors and a yummy syrup.
Here's Jackie's recipe:
Confit Orange
what you need:
4 navel oranges (use organic since you will be eating the outer portion)
Juice of 2 lemons
1 vanilla bean husk
2.5 lbs of granulated sugar
Bring water to a boil in a large pot and blanch the whole oranges for 1 minute. Remove the oranges and rain the water. Bring another fresh pot of water to boil and blanch the oranges again for 1 minute to remove more of the bitterness in the skin and drain the water.
Quarter the oranges along the stem, place in the pot and add the sugar and lemon juice. Add water to cover the oranges and slowly bring to a very low simmer. Simmer, uncovered, until the skins begin to become translucent looking, the oranges are tender by still hold together adding more water if needed, about 6-8 hours. If you cannot tend to the burner for the entire 6-8 hours, turn off the burner, cover the pot and resume the low simmer when you are able.
To store, place them into a canning jar with the segments and syrup. You can now process them to can them or keep them refrigerated for weeks.
Sometimes in life, the best memories are made when you are in the process of learning something new. This confit Orange was something that I learned and then passed on to my husband and kids – and taught them something different and delicious.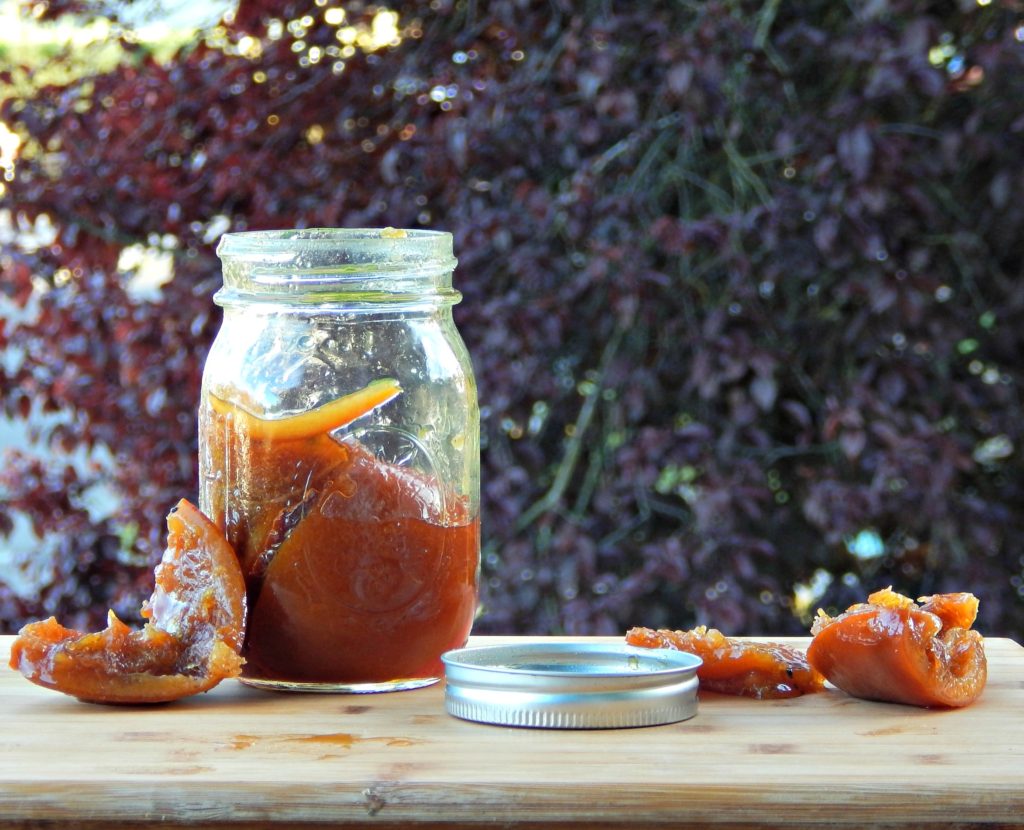 Stay tuned for the cocktail recipe later this week – it's perfect for Mother's Day!
~Melissa
(Visited 6,405 times, 1 visits today)