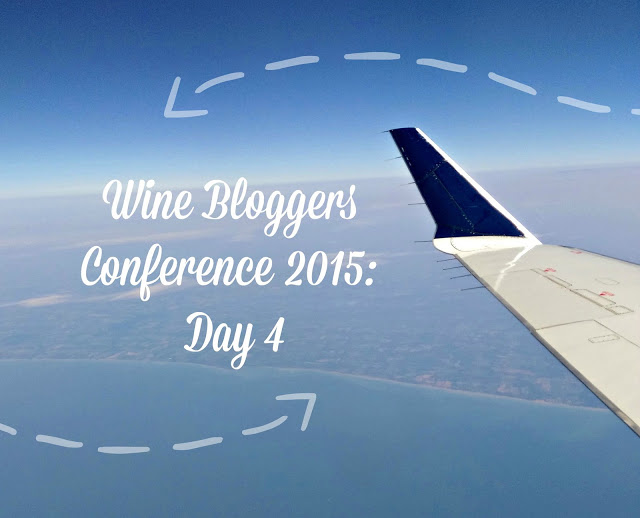 Oh my goodness, how has it been nearly two months since this fabulous adventure? Today I'm sharing my final day at the Wine Bloggers Conference that was held in Corning, NY. To read about my first three days, check out my initial post here.
Sunday morning's sessions began with a lively blogging panel which included Madeline from WineFolly.com, and Jana from MerlotMommy.com Their wittiness and sense of blunt humor made for a very entertaining hour, where they discussed questions from the audience. After one last panel, we all headed outside for the final lunch, and I learned a new food: spiedies. Here in Oregon I had never heard of them before, but they are chicken prepared on a skewer, then you take the chicken off of the skewer and place it on a bun, then from what I heard you scoop up more sauce on the bun.
After lunch and a few goodbyes, I hopped up on to the tour bus for our 8-hour tour. 50 of us rode up to Cayuga Lake, where 25 of us were dropped off at one winery, and the other half at another. My group first stopped off at Thirsty Owl winery where we had private tastings upstairs from multiple wineries, as well as cheeses, bread, and crackers to nibble on. I actually really enjoyed a Cabernet Sauvignon iced wine that Thirsty Owl made and ended up purchasing a bottle. After our tastings we were all escorted down to the lake, where we hopped on a boat for the next section of our tour. We had a very peaceful half an hour or so ride until we reached our next destination where we had more tastings outdoors with the gorgeous lake to view.
The tour bus then picked us up and transported us to Knapp Winery just down the road for our final destination, where wines and dinner were waiting. Every kind of BBQ food was served, and we all feasted for the next hour. After dinner, I ventured around for a bit outside to see the vineyard and amazing sunset behind it. Among many wines, there was also a cucumber vodka, limoncello and limoncello served, and I had to have a serving of the limoncello. It's always been one of my favorites.
We all said our thank yous and goodbyes and were given little desserts to take back with us on the bus, where more wine was served for our hour-long ride back to the hotel.
An impromptu goodbye session was held in the lobby of the hotel afterward, where people brought many partial bottles that they had leftover to share before heading home.
I then spend an hour at the hotel's bar with Jana, and another woman, Laura, that I had become good acquaintances with during the conference. We chatted some more before saying 'not goodbye', but 'so long' until next time.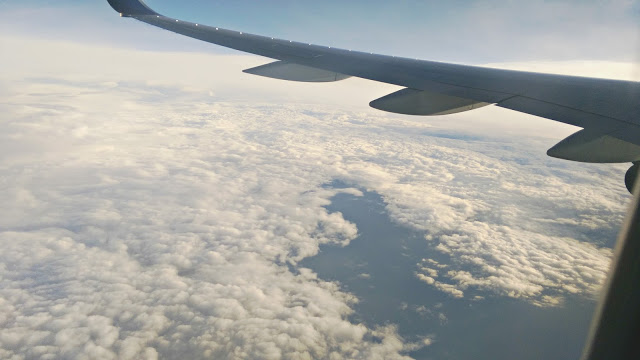 The Wine Bloggers Conference was a complete whirlwind of a week, but such an incredible experience. I'll be sharing a little more about the Finger Lakes region in a couple of additional posts in the near future, for those of you who like myself, knew very little about the area prior to my adventure.
(Visited 233 times, 1 visits today)