This year I've finally discovered the wonder of Broadway shows – and have attended three in the past few months. They are an amazing production – only the best – and I'm very excited to attend the latest Broadway show coming to Portland this month – Andrew Lloyd Webber's: THE PHANTOM OF THE OPERA, which will be at the Keller Auditorium May 13-23!
Here's a little more information if you are interested in attending this fabulous production!
Cameron Mackintosh and Andrew Lloyd Webber's Really Useful Group's spectacular new production of Andrew Lloyd Webber's THE PHANTOM OF THE OPERA are on sale now for the Portland engagement at Keller Auditorium.  With newly reinvented staging and stunning scenic design, this new version of PHANTOM, one of the most successful musicals of all-time,will be performed by a cast and orchestra of 52, making this one of the largest productions on tour in North America.
THE PHANTOM OF THE OPERA became the first stage production to reach worldwide grosses of $6 billion, which it did this past summer.  Revenues far surpass the world's highest-grossing film Avatar (at $2.8 billion), as well as such other blockbusters as Titanic, The Lord of the Rings, Jurassic Park and Star Wars. 
Worldwide, THE PHANTOM OF THE OPERA has played more than 65,000 performances that have been seen by 140 million people in 30 countries and 151 cities in 14 languages. The show has won more than 70 major theater awards.
There have been three previous U.S. National Tours of THE PHANTOM OF THE OPERA that grossed over $1.5 billion in combined box office sales and played 216 engagements in 77 cities for an unprecedented total of 36 years and over 14,500 performances to 31 million people.
Based on the classic novel Le Fantôme de L'Opéra by Gaston Leroux, THE PHANTOM OF THE OPERA tells the story of a masked figure who lurks beneath the catacombs of the Paris Opera House, exercising a reign of terror over all who inhabit it.  He falls madly in love with an innocent young soprano, Christine, and devotes himself to creating a new star by nurturing her extraordinary talents and by employing all of the devious methods at his command.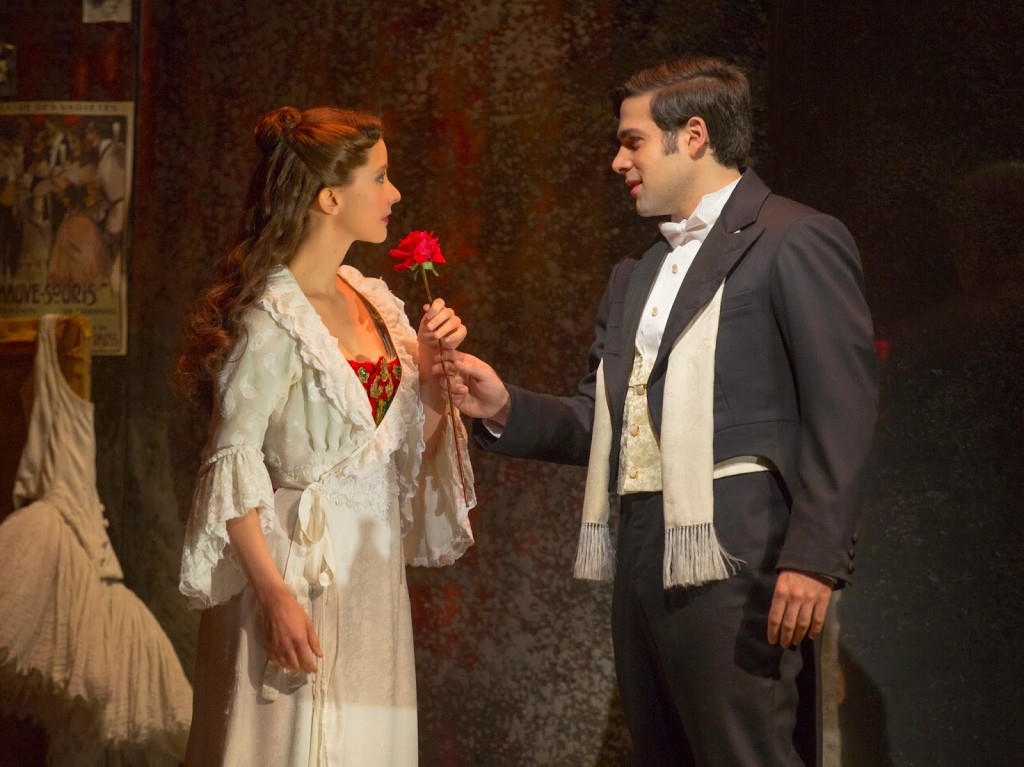 ~~~~~~~~~~~~~~~~~~~~~~~~~~~~~~~
TICKET AND PERFORMANCE INFORMATION
May 13 – 23, 2015  |  Keller Auditorium, SW 3rd & ClayWednesday, May 13  |  7:30pm
Thursday, May 14 |  1:00pm and 7:30pm (7:30pm is an ASL Interpreted Performance)
Friday, May 15 |  7:30pm
Saturday, May 16  |  2:00pm and 7:30pm
Sunday, May 17  |  1:00pm and 6:30pm (6:30pm is an Open Captioned Performance)Monday, May 18  |  7:30pm
Tuesday, May 19  |  7:30pm
Wednesday, May 20  |  7:30pm
Thursday, May 21  |  1:00pm and 7:30pm
Friday, May 22 |  7:30pm – Open Captioned Performance
Saturday, May 23  |  2:00pm & 7:30pm – (2:00pm is an ASL Interpreted Performance)
Ticket can be purchased:
U.S. Bank Broadway in Portland is a partnership between Portland Opera and Broadway Across America.
(Visited 402 times, 1 visits today)