On May 16th and 17th
Discover the Dinosaurs
will be in Portland! Discover the Dinosaurs is a traveling hands-on exhibit featuring up to 40 different animatronic and museum quality dinosaur replicas. There's a 20 foot T-Rex, life size Triceratops, and Stegosaurus. The kids are allowed to get up close and touch the dinosaurs!
The Exhibit Only Admission includes the Dinosaur Exhibit, Dino Dig, Dino Den, Dino Theater, Dino Coloring area, and Scavenger Hunt.
The Exhibit Plus Admission includes the Dinosaur Exhibit, plus unlimited Dinosaur Rides, Mini Golf, and inflatables! (Gem & fossil mining, and face painting are available for an additional charge).
School age children LOVE dinosaurs, and Discover the Dinosaurs engages the imaginations of kids to learn, hands on activities (they can actually ride on the back of a dinosaur!) With all of the fun activities the kids will be entertained for the day at Discover the Dinosaurs!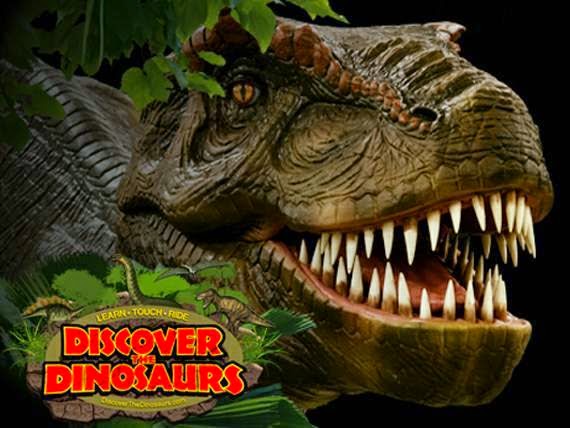 The Exhibit runs Saturday May 16th from 9-9 and Sunday May 17th from 10-7. Admission for 13 years and older is $20, Seniors 65 + is $18. Children ages 2-12: Exhibit PLUS is $25, Exhibit only is $18. Children 1 year and under FREE.
I'm so excited to partner up with Discover the Dinosaurs and giveaway a family four pack of tickets to TWO readers! Enter below and share this fun contest with a friend…or two!
~Melissa
Disclaimer: We received passes to Discover the Dinosaurs, no other compensation was received. All opinions are my own
(Visited 235 times, 1 visits today)