This blueberry torte shop has been compensated by Collective Bias, Inc. and Quaker. All opinions are mine alone. #CollectiveBias #LoveMyCereal #QuakerUp
Sometimes, celebrating life can happen in other ways besides throwing parties. Sometimes celebrations can be made in little moments with your family, doing things like recreating a family recipe that has been passed down, and sharing your memories with your children – celebrating the past moments you had as a child, and creating new moments as an adult.
I'm blessed that all of my children love to help me out in the kitchen – especially when I'm baking tasty things to eat! We recently took out an old handwritten cook book that my mom made for me and, using the ingredients that we had, modified one of her recipes for a blueberry  torte.
The recipe originally called for a Quaker®Oat crust, but we decided to try something a little different, and used Quaker® Simply Granola instead. The version we used had oats, honey, raisins, and almonds – and the end result turned out amazing! The crust has more texture and flavors – and the kids thought it was so cool to use what they normally eat as cereal and turn it into a "goodie"!
Blueberry Torte
Ingredients
2 ½ cups of frozen blueberries

2 cups of Quaker® Simply Granola

½ cup of butter

1 ½ cups of flour

1 cup of brown sugar

1 t. baking soda

Extra brown sugar
Instructions
Crumble any large granola pieces until they are all approximately the same size. Melt the butter and mix with the granola, flour, brown sugar and baking soda. Divide into two and press half down into a greased 8"x 8" baking pan. Pour frozen blueberries on top, then sprinkle additional brown sugar over berries to lightly sweeten. Gently press the remainder of the crust on top of berries and then place in a 350 degree oven for 35-40 minutes until the top is golden brown.
Serve warm with homemade whipped cream for an extra delicious treat!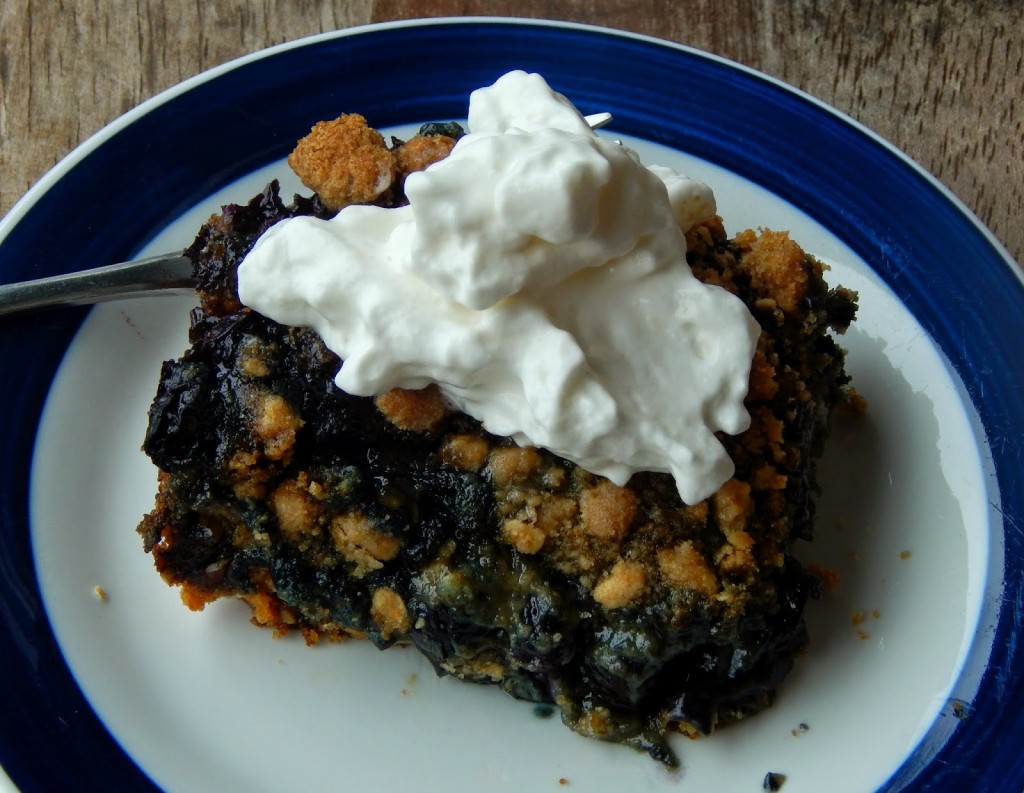 All of the ingredients for this recipe can be found at your local Walmart – along with the Quaker® Simply Granola. Quaker® also has Quaker® Life, Quaker® Oatmeal Squares and Quaker® Real Medleys®, in the cereal aisles that are all delicious! (Try the Quaker® Real Medleys® Peach Apple WalnutMultigrain Cereal next!)
Do you have any recipes that make you nostalgic? Have you passed them down to your kids yet and shared your memories? It's time to celebrate people! Share and celebrate your stories with people you love!
~Melissa
For more information visit the Quaker® Oats website.
(Visited 744 times, 1 visits today)