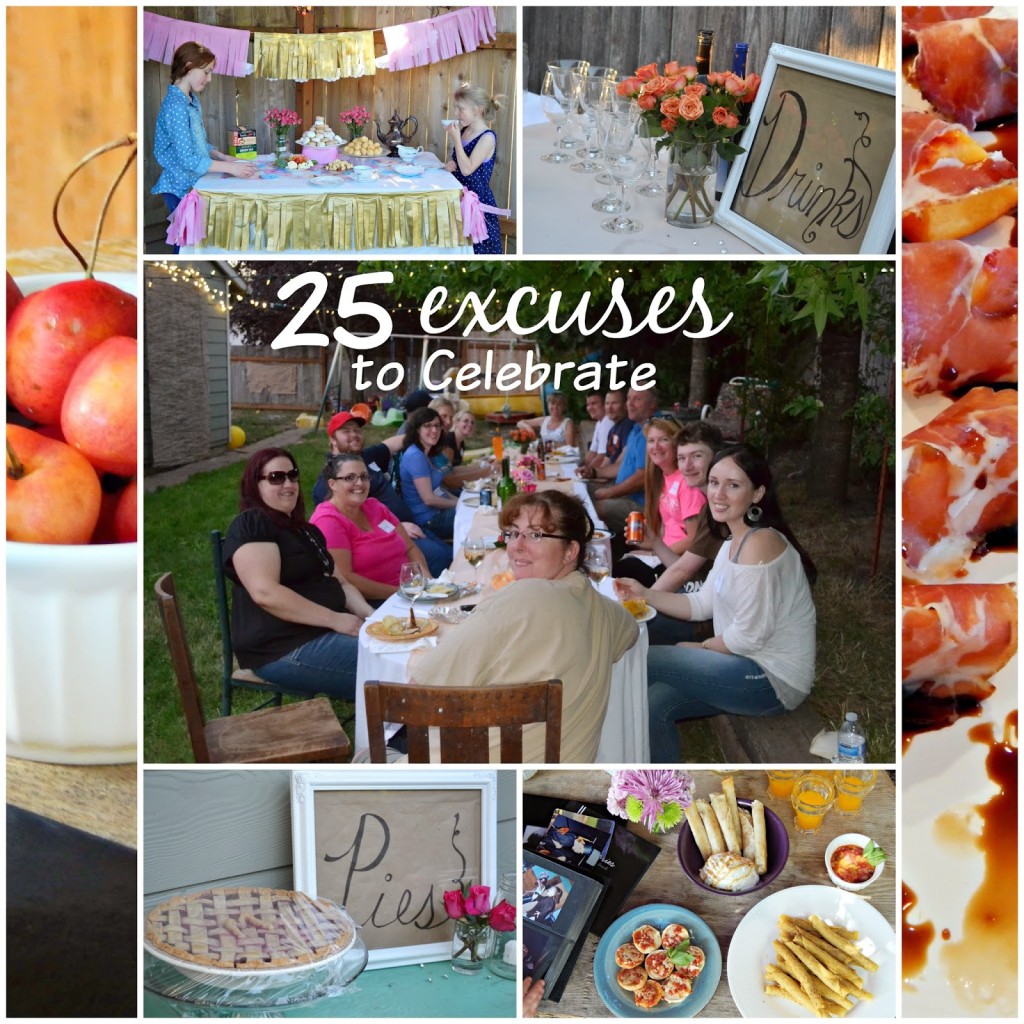 One thing I want to focus on more this year is celebrating – I used to do more of it, just because I could, but the last couple of years I've slowed down on celebrations – even nixing a few that I used to hold annually, partly probably because life seemed to get busier, and partly because our family and friends seemed to spread and go their separate ways.
This year will be different.
Celebrations don't always have to be large and grand; sometimes celebrations can be small intimate gatherings with just a couple of friends over or even just an evening with your immediate family.
The point is, we all need things to look forward to – special days and meals that will serve as key memories that you will have to look back on once the year's over. This year, I challenge you to do some extra celebrating with me! There really should be no excuses needed to have a gathering, but if you need a reason to celebrate, here's a bunch of ideas – 25 to be exact.
25 Excuses to Celebrate:
1. Birthdays – the perfect excuse to party!
2. Winter Wonderland – sparkles, cocktails, and a gift exchange.
3. Back to school – this can go two ways, either with an after school party for the kids, or a mimosa brunch for the moms.
4. Halloween – costume party!
5. Spring
6. Kentucky Derby dinner – hold a contest for the best hat
7. Valentine's Day
8. Ground Hogs Day
9. St. Patrick's Day
10. Memorial Day Weekend (BBQ season!)
11. 4th of July
12. Cinco de Mayo
13. Fashion show brunch – have your girlfriends model their favorite new outfits
14. Easter brunch –
15. Summer Solstice Dinner
16. Oktoberfest – beer and brats
17. Fancy Dinner – because you can!
18. Backyard BBQ – pick colors for a theme.
19. Have a Wine tasting party
20. Murder Mystery Dinner
21. Sports Leagues – after season celebrations, tournament victories – pizza party anyone?
22. Cocktail Happy Hour – make a signature drink and invite friends to sample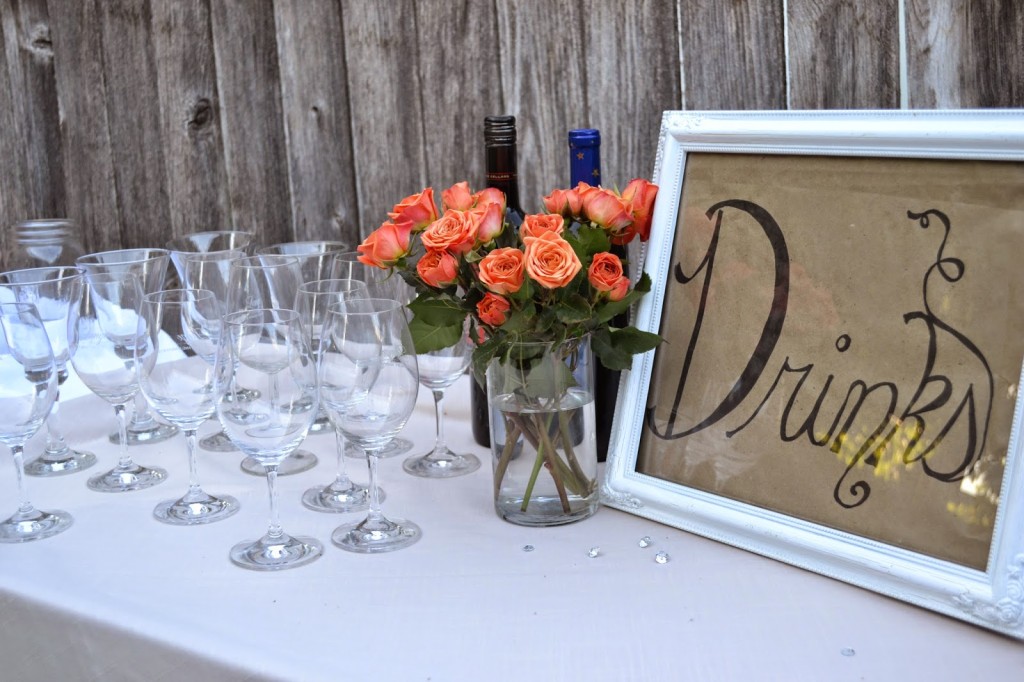 23. Dessert Potluck – have everyone bring their best treats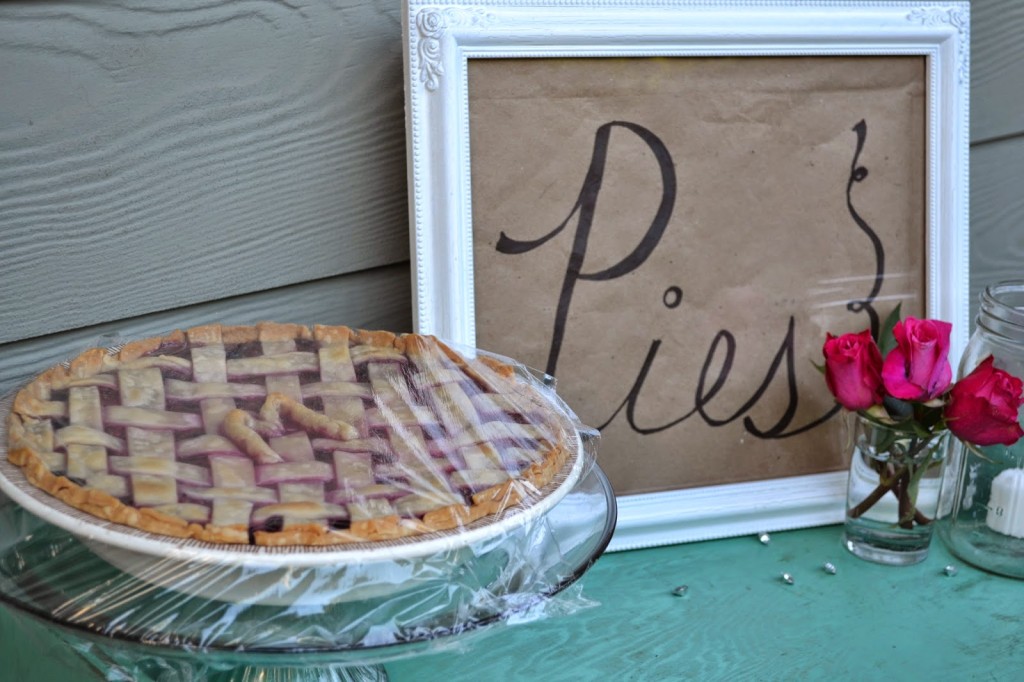 24. Have a get-away – have some really close family/friends? Pitch in for a house rental and extend the party for the weekend.
25. Just because! Celebrate life – whether having a dinner party, a fun activity or delicious drinks – have fun!
This Sunday we are starting the beginning of our year of celebrating and the kids are having a couple of friends over and so am I – we're just going to eat a bunch of tasty comfort food and break out the board games and relax together for a couple of hours… you can bet that I'll be sharing more on this topic soon!
~Melissa
(Visited 632 times, 1 visits today)