This is a sponsored post by Hillshire Farm. As always, all opinions are 100% my own. #HillshireNaturals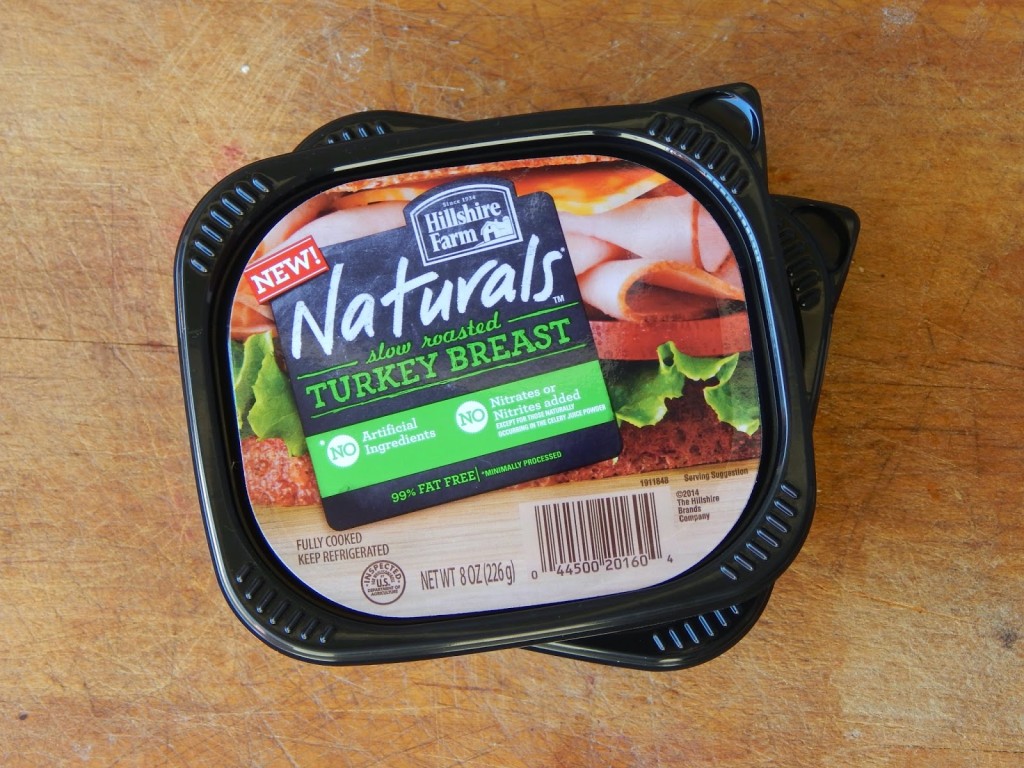 With the kids back in school (Noah returns to preschool next Tuesday!) I don't make lunch for them every day because they like to eat what their friends eat in the cafeteria, but sometimes they do ask me to make them lunch, and it's usually a last-minute thing…and of course, I make it for them! Our school is a peanut-free school so it's usually meat and cheese for us.
I found these new Hillshire Naturals Lunch Meat at Walmart the other day and was immediately drawn to the packaging – they have no artificial ingredients, preservatives, colors or added nitrites except those that are occurring naturally in celery juice ( I didn't even think about that before! You learn something new every day! ) Hillshire Farm wanted me to try them and to see what I thought. They have four varieties including Slow Roasted Turkey Breast, Hardwood Smoked Turkey Breast, Honey Roasted Ham, and Black Forest Ham. I snagged a couple of packages of the Slow Roasted Turkey Breast.
I made a couple of sandwiches to take along with us during Anika's practice in the evening and then Noah and I split a sandwich for lunch. All of the kids have been on a pickle kick, so I made the sandwiches with mozzarella, honey dijon mustard, and sliced pickles. I toasted Noah's and mine in the broiler and we sat down with some fresh cantaloupe and grapes.
We both loved it – and so did everyone else. I love finding products that I know are wholesome for my kids and great- tasting too! The packaging on the lunch meat was handy too because the Hillshire Farm Naturals are packaged in double-sealed, re-sealable tubs that help keep them fresher longer.
The Hillshire Farm Naturals can be found in the packaged deli meats section in grocery stores nationwide. I would totally buy these again because I love the peace of mind I get knowing that there's not a bunch of stuff added into them.
What sandwich combos do your kids crave?
~Melissa
(Visited 543 times, 1 visits today)