I seriously can't believe it's already Sunday you guys, where did last week go? We haven't had much of a routine this month with all of the events that has happened, and now it's nearly October. Now that Feast is finally gone I've been going through all of the other photos I've taken this month and organizing them – and I came across these – a simple basil bruschetta that I made one night a couple of weeks ago when Wayne decided to crack open a bottle of Pinot Noir from Walnut City Wineworks.
I love this recipe because it uses fresh tomatoes, onions, and basil – things that can easily be grown in any small vegetable garden. It's so much more fun and special to create when you've harvested the vegetables and herbs yourself.
Tomato, Mozzarella, and Basil Bruschetta
To make them:
(1.) I used a fresh wheat bread from one of our local bakeries and sliced it into bite sized pieces.
(2.) I then lightly toasted it on both sides under the broiler so that it wouldn't get soggy.
(3.) I diced up some of the cherry tomatoes that I harvested from our little garden, finely sliced a red onion (from one of our wine barrel planters) and then sliced some fresh mozzarella cheese.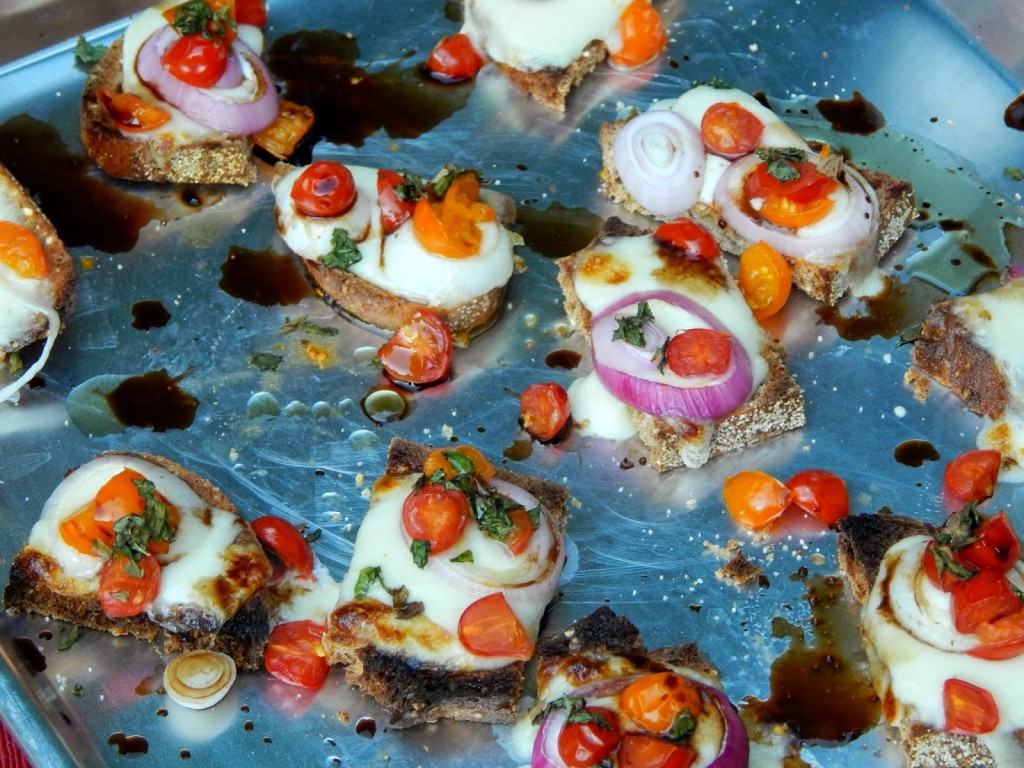 (4.) I then chopped up some fresh basil and placed it all on the bread and popped a cookie sheet full of them under the broiler until the mozzarella melted and the tops were slightly browned.
(5.) I took the pan out of the oven and drizzled just a tad of olive oil and balsamic vinegar on top.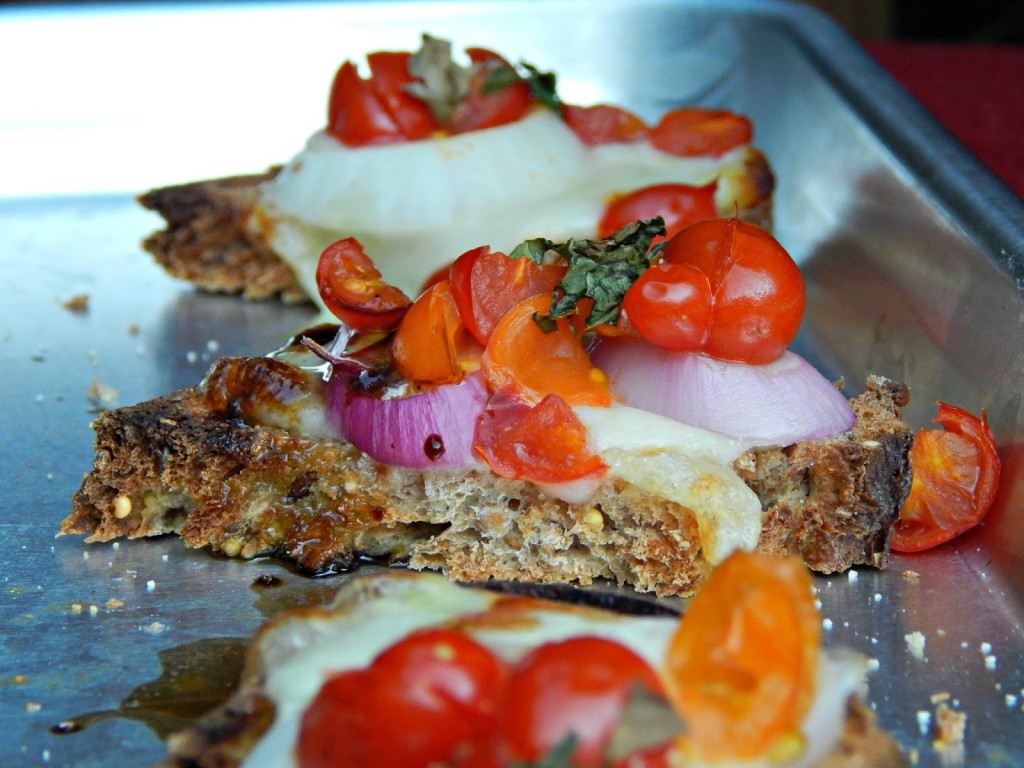 I know it's a classic appetizer, but it's just something that never gets old – I could seriously eat these things all day!
What is one of your favorite appetizers to make? (And eat!)
~Melissa
(Visited 550 times, 1 visits today)