This shop has been compensated by Collective Bias, Inc. and its advertiser.
One of the things I hate most after going on a trip, and camping in particular, is the unpacking, cleaning and reorganizing of everything. I swear our car always seems fuller on the way home – isn't it supposed to get lighter after we've gone through a bunch of food? Yes, today was spent attempting to get things back in order, and to top it off it was like a bazillion degrees outside (okay, like 91) and I was exhausted, and before I knew it, it was lunchtime. A lot of times on weekdays I'll walk the kids down to our town's summer lunch program and let them eat at the school and then when we get back I'll work on leftovers for or make a salad for myself, but when it gets super warm like it was today I don't feel like eating a whole lot, so often times I'll just eat a snack bar and make a quick berry smoothie to tide me over for a few hours. It's also my go-to food when I'm in a hurry and need something nutritious to keep my body functioning during the day!
When we stopped by Walmart last week to stock up on things for our road trip, I picked up some of these Life Choice Bars that I found in the cereal aisle. They were pretty inexpensive and well, I've had to actually hide them from my kids because they keep trying to eat them all! 🙂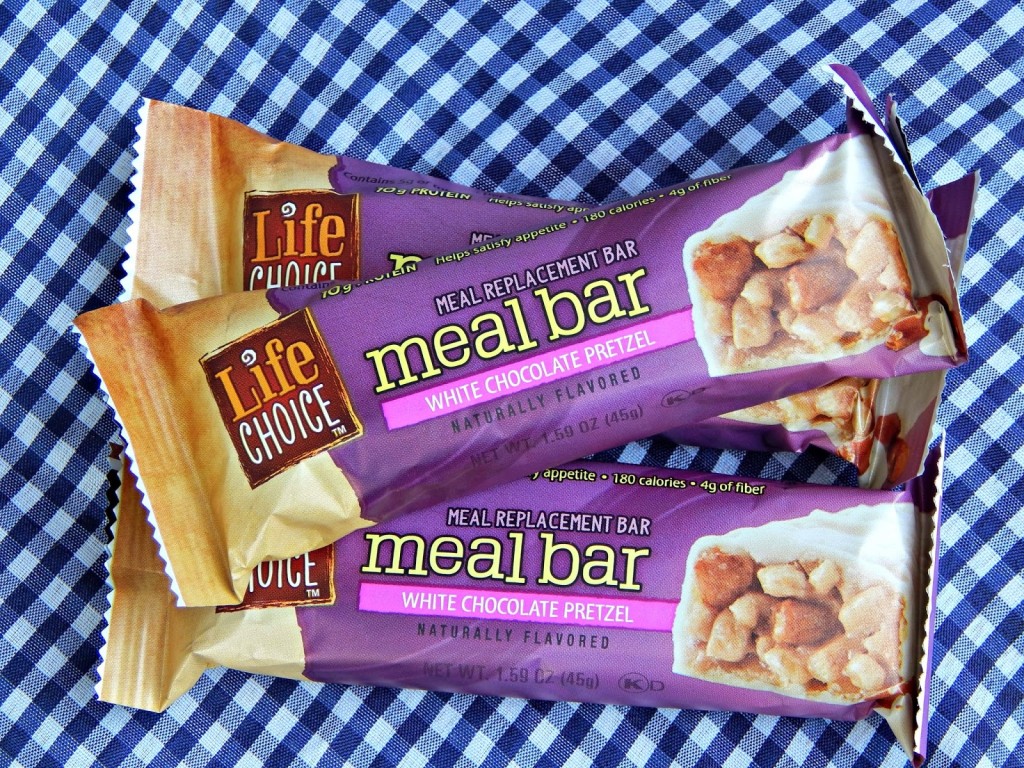 I make random smoothies frequently, not really measuring but just 'eye-balling' it, but I did you a favor and actually broke out the measuring cup today and wrote everything down to share.
You're welcome. 😉
Black and Blue Berry Smoothie
Makes two servings


1 cup of Greek vanilla yogurt
1 cup of blueberries (fresh or frozen)
½ cup of black or Marion berries (fresh or frozen)
2 tsp of honey
1/3 cup of apple juice
1 tablespoon ground flax seed
1 ½ cups of iceCombine ingredients into a blender and blend until ice is crushed and everything is mixed well. Pour into a cool glass and enjoy!
I used frozen berries this time – one thing I do every summer is pick a bunch of blueberries with the kids and freeze them all with my vacuum sealer so that I can use them all year long in many different recipes.
Berry smoothies and chocolate bars? Could there be a tastier meal around that gives you the nutrients your body needs?
As for me and my unpacking – besides the pile of laundry I have yet to wash, everything is cleaned and put away until our next family adventure!
~Melissa
(Visited 351 times, 1 visits today)