This watermelon post has been compensated by Collective Bias, INC. and The Coca-Cola Company, all opinions are mine alone. #SummerRefreshment #CollectiveBias
Ahh summertime. Long sunny days and pretty evenings spent out on the back deck. There's just something about this time of the year that is…relaxing.
I love all of the barbeques and fresh food available to eat, as well as cool beverages to sip on.
I also seem to find more inspiration and creativity in summer – it's probably because I can sleep in a little later and there is less scheduling to do between the kids.
My kids absolutely love playing in the water in our backyard, whether it's in a sprinkler, water balloons, or soaking in our 'oversized' kiddie pool as I like to call it. 🙂
They also eat and drink a lot. Emma and Noah could probably eat an entire watermelon themselves in one afternoon if I let them! They just love it so much; I buy quite a few watermelons in the summertime.
I've never really done much creating with watermelons myself though, other than using cookie cutters to create festive shapes out of them. I don't eat them plain as frequently as the kids do.
I've always heard about watermelon fresca though, and thought that this summer it would be fun to create some and let everyone try it for a refreshing evening drink.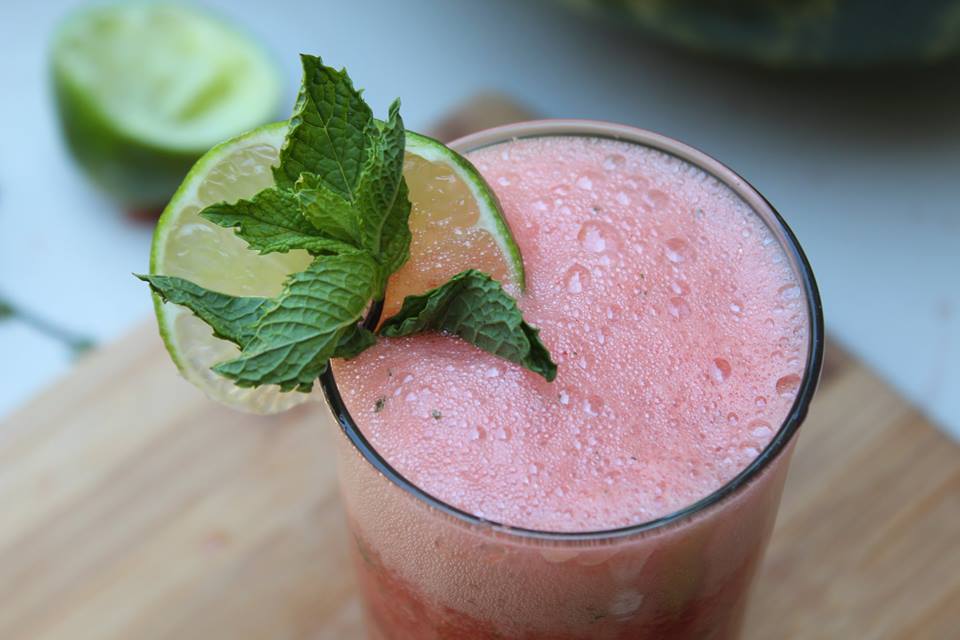 So I did some research on how to make it and its super simple We tried it and enjoyed it, however, if you know me you know that I don't just like to try new recipes, I like to change them up a bit too!
Making the sparkling lemon lime watermelon fresca
I thought it would be really tasty to make a sparkling watermelon fresca , so last time I was at Fred Meyer I picked up some Sprite® and mint leaves – and got to creatin. 🙂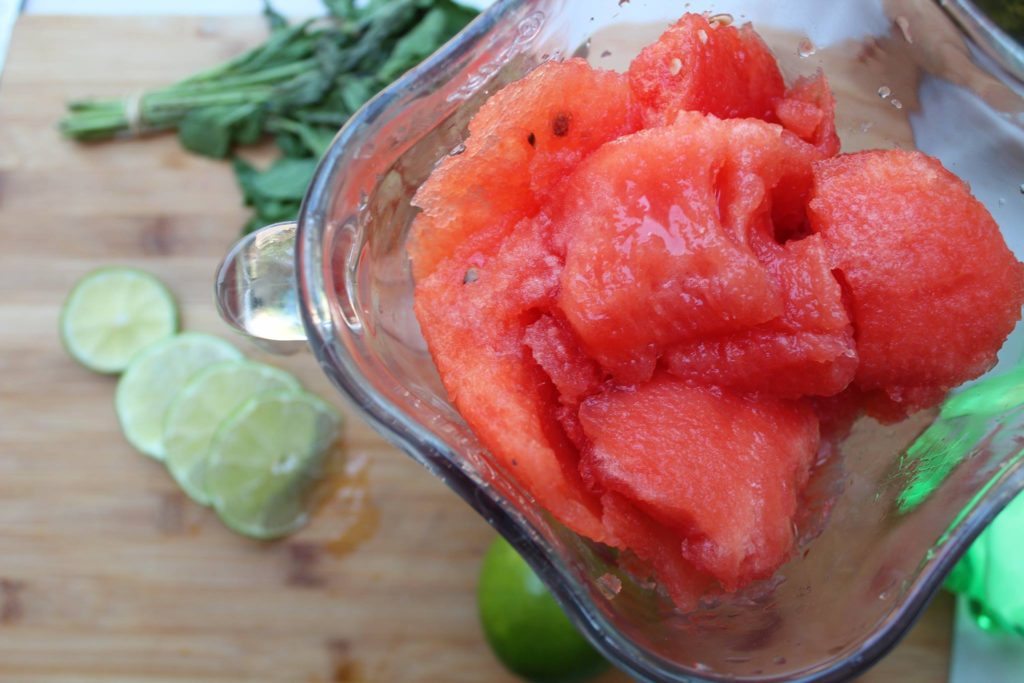 The Sprite sweetens the drink nicely and with a squeeze of extra lime juice and blended mint leaves you can close your eyes and almost feel the tropical vacation air.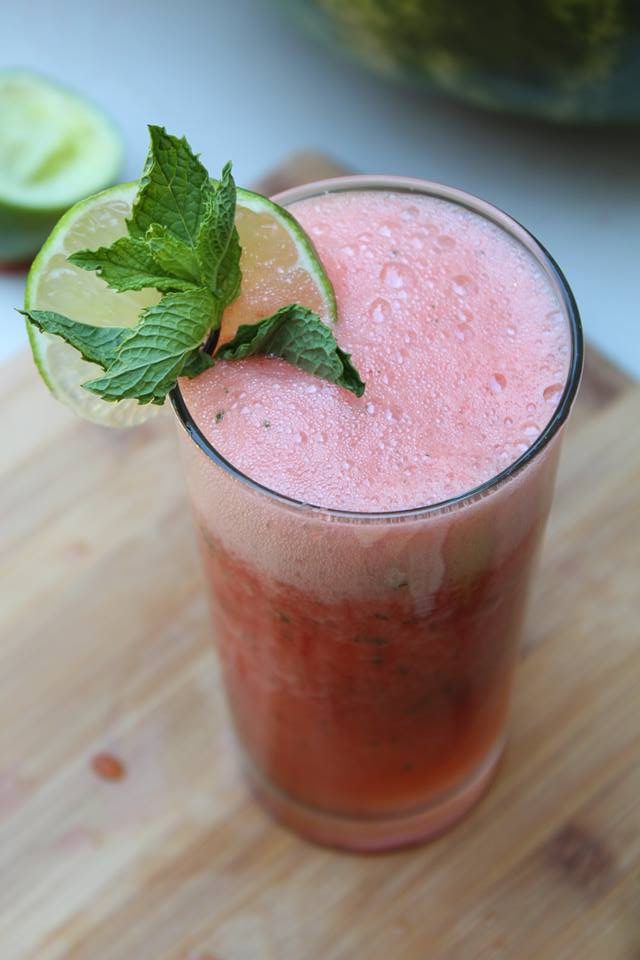 Ingredients
4 cups of watermelon
Juice from 1/2 lime
Mint leaves
2 cups of Sprite
lime wedge and mint leaves for garnish
Instructions
Place the watermelon, lime juice, and approximately 10 mint leaves in a blender. Blend until smooth. Pour one cup into a glass with ice cubes and then top with 1/2 cup of Sprite. Garnish with a lime wedge and/or mint leaves
Enjoy!
How to make a watermelon ice bucket
Since I was in the creative mood I also tried something that I've been wanting to do for a long time – make an ice bucket out of a watermelon. I've seen similar concepts (sans the watermelon) on Pinterest, so I thought it would be fun to attempt this DIY.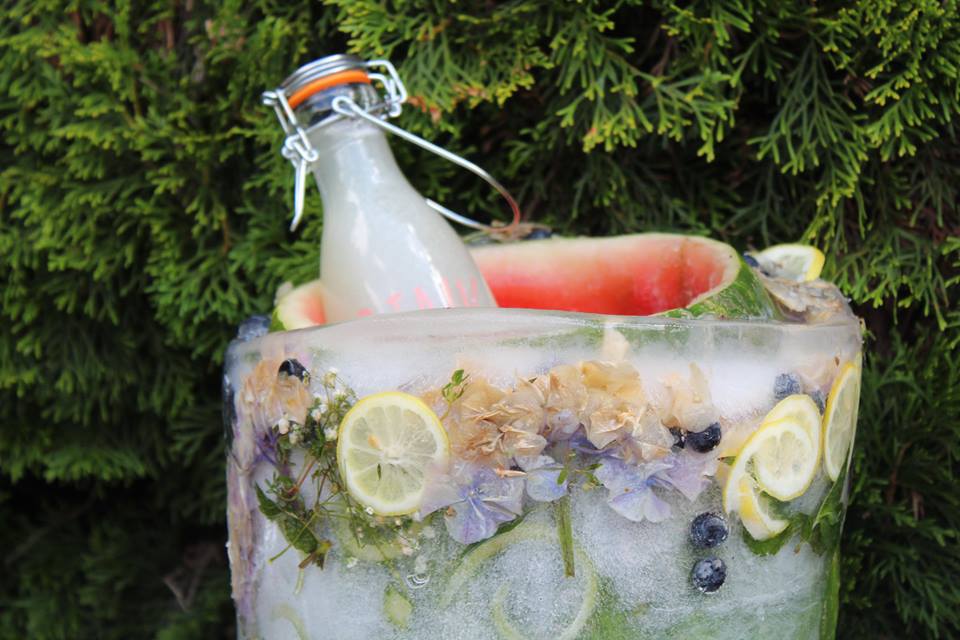 First I removed all of the fruit from the watermelon, then, using some pumpkin carving tools I created the design I wanted on the watermelon. After that I submerged the watermelon in a 5 gallon bucket – making sure not to fill the inside of the watermelon by adding a weight (I used a rock) that would allow the watermelon to balance in the bucket. I added fun flowers, mint, and citrus fruits to the water and then froze it overnight.
The next day I submerged the 5 gallon bucket in warm water so that the frozen watermelon would separate from the bucket,  then removed the rock and voila! A totally cool beverage container appeared. It's like a fancy ice sculpture but way less work.
What kinds of creations have you been making this summer?
If you'd like to try either of these ideas you can stock up at your local Kroger/Fred Meyer store. Right now if you buy any two Minute Maid® or Sprite beverages you can save $1/off of your next watermelon purchase!
Share a slice of Summer! Made with the goodness of real lemons, Minute Maid Lemonade is the quintessential refreshing beverage with the great taste of a simpler time.
For more refreshing ideas, check out this website.
~Melissa
(Visited 1,998 times, 1 visits today)