Happy Thursday my friends! There are so many fun celebrations happening this weekend between Cinco de Mayo, The Kentucky Derby, and my personal fav: my Noah's 7th birthday party. 😉 With all of these party options available this weekend I decided that I just had to try a themed cocktail. Oh how I love a well crafted cocktail. There is really nothing more celebratory than a thoughtfully created beverage that can be enjoyed in the sunshine on a beautiful afternoon.
Over the years I've dabbled in mixology at my house. I  have oh-so much to learn – but believe me, I'm having fun teaching myself.
So I decided on making a mint julep.
You know that I never had a mint julep before?!  It's one of those classic drinks that people associate with the Kentucky Derby. Traditionally it's created with a good Kentucky bourbon, simple syrup, mint, and ice, served in a silver cup.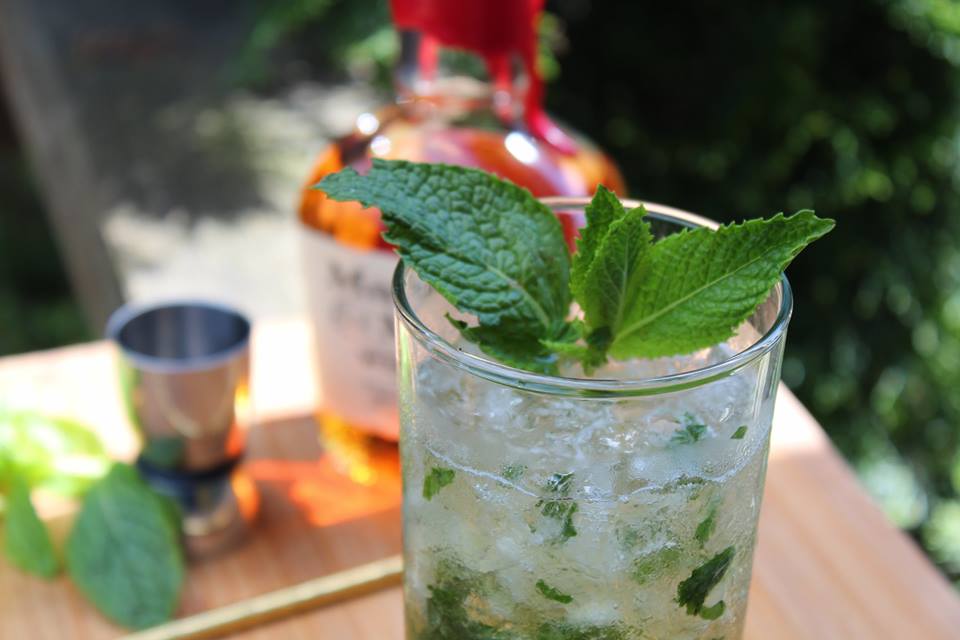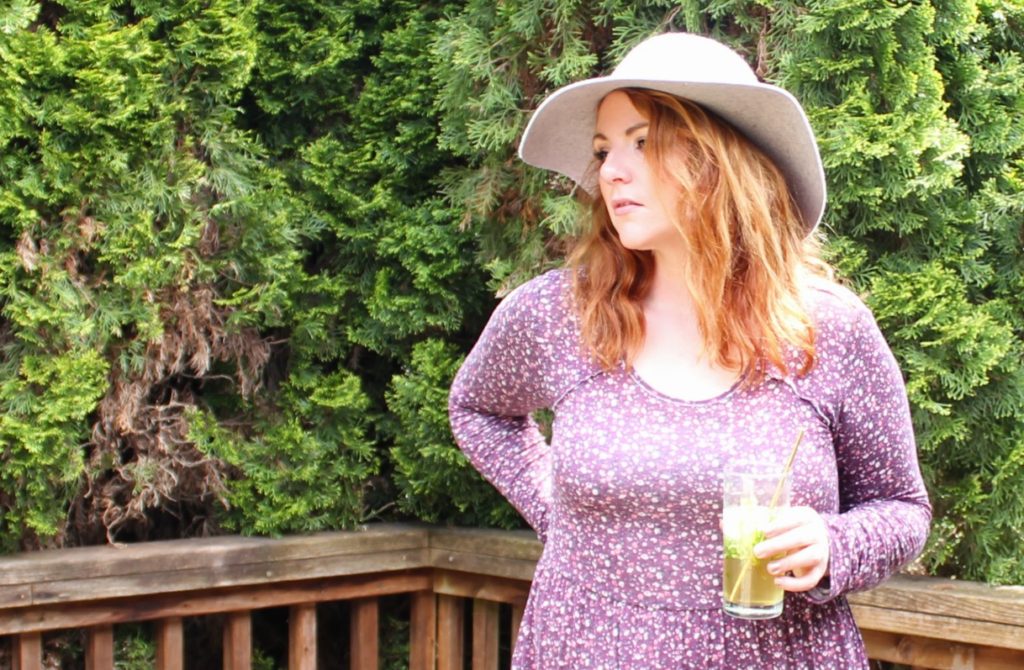 It was good. Really good.
So good that I started mixing and matching flavors until I came up with my own twist on the classic hit.
A Ginger Mint Julep.
Ingredients
2 ounces of Kentucky Bourbon

2 cups of crushed ice

3/4 cup of ginger beer

Mint leaves
Instructions
Muddle three mint leaves in with the bourbon. Pour the bourbon mixture and one cup of the crushed ice into a shaker and shake gently.
Pour into a glass and top with ginger beer and the remainder ice. Garnish with mint leaves.
Enjoy!
What are you doing this weekend?
We'll be celebrating the end of Noah's soccer season on Saturday (he and Anika both have games on Saturday and he has an end of the season pizza party). On Sunday I'm throwing him a 7th birthday party at Sky High, a trampoline play place.
It still amazes me just how fast this year is flying by. It's hard to believe that next month it will already be half over.
Whatever you do this weekend, sip a drink and making some memories with people you love!
Cheers,
Melissa
(Visited 824 times, 2 visits today)