This shop has been compensated by Collective Bias, Inc. and its advertiser. All opinions are mine alone. #HeatAndEat #CollectiveBias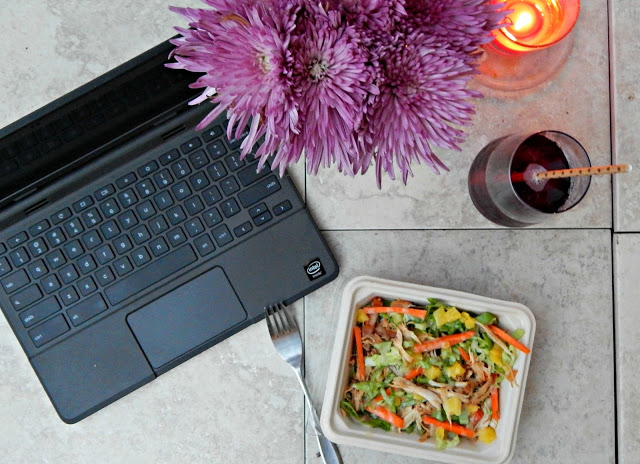 Lunch; it's a necessity, but it used to very rarely be a luxury. Lunchtime used to consist of getting three little ones to decide on what we were going to eat, get them all sitting in one spot for more than 5 minutes (all at once) and try to coax them into eating the veggies on their plates. Half of the time back then I would be standing so long going back and forth between the three of them that at some point I just gave up making myself a plate and either just picked and nibbled, or caved in and ate whatever was left from their plates.
Lunch was hard work.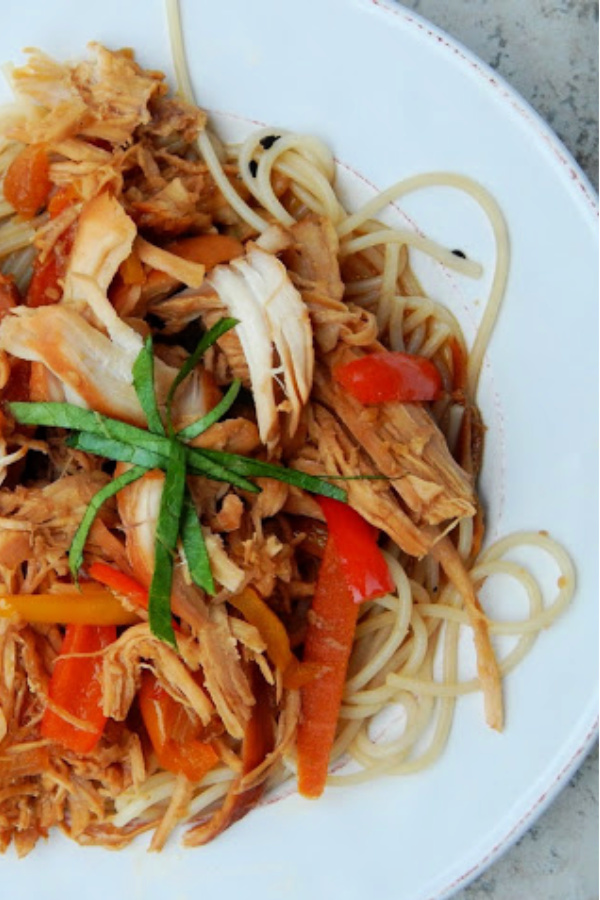 Now they are getting older, and this year they are all in school, and I've suddenly found myself with time to actually sit down and enjoy lunch. On nice days I can even sit outside and eat while I'm working – without any interruptions.
It's quite an experience I'll tell ya.
Most of the time I don't' really like to make anything too much when it's just myself, so I'll make a wrap or a salad using leftovers from the night before. I have been using the new Reynolds ™ heat & eat disposable containers to put dinner in when we are through, and I can then easily re-warm it in the microwave the next day and add it to my lunch. The Reynolds ™ heat & eat containers come with a BPA free, recyclable plastic lid that snaps shut to help prevent messy leaks, and are also awesome to for guests to take food home with them after a dinner party.
The other night I made something for dinner in the slow cooker that actually tasted pretty good – Teriyaki Chicken. It was super easy to make and cooked for 4 hours on high.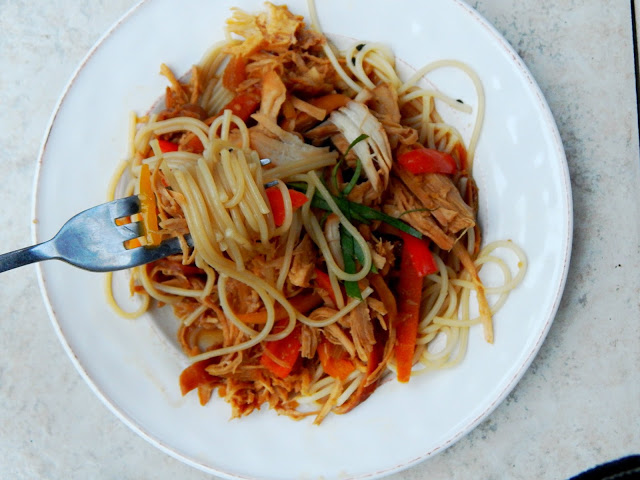 Slow Cooker Teriyaki Chicken
What you need:
4 or 5 boneless skinless chicken breasts
A 20-ounce bottle of your favorite brand of teriyaki sauce
1 cup of diced pineapple (fresh or canned)
1 cup of onion, diced
1. Place all of the ingredients into your slow cooker and cook covered; on high heat (my setting is for 4 hours.)
2. Pull apart the chicken and serve on a bed of rice noodles. Add sautéed vegetables if desired.
Yesterday, I used the Teriyaki Chicken and turned it into a teriyaki chicken salad which was delicious!
I placed my Reynolds ™ heat & eat container in the microwave, but only for about 30 seconds -Just enough to warm the chicken slightly so I could build a salad around it.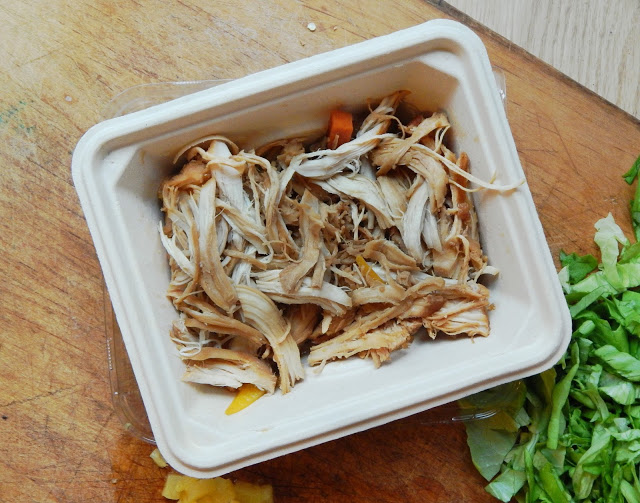 I added shredded lettuce, julienned carrots, diced pineapple, and a drizzle of sweet onion sauce and tossed it in the Reynolds ™ heat & eat container for lunch. It's a great lunch to take out somewhere to work or to have at home too.
The Reynolds ™ heat & eat containers can be found at Target in the same aisle you find Reynolds ™ Aluminum foil.
Do you normally eat leftovers the next day? Do you transform them into something else really quickly or just heat and eat them?
~Melissa
(Visited 392 times, 1 visits today)