This post contains affiliate links.
Remember that solar eclipse last month? It was a pretty big deal. 😉 That day was pretty memorable for me. We spent the day up to where my husband works – just the 5 of us. We were in the path of totality. It was an amazing experience. It happened mid-morning, so I went ahead and packed a brunch for all of us to enjoy. I packed meats, cheeses, fruit, savory shortbread, homemade scones, and red onion jam. I had never made onion jam before, but I had recently purchased the Ultimate Appetizer Ideabook
from a local store and it sounded so good I had to try it – with my own spin on it of course.
The original recipe calls for rice vinegar – which I didn't have on hand. I used regular vinegar and it still turned out absolutely delicious. I also added a little more balsamic vinegar for flavor.
We drove up to the vineyard, unpacked our bags, and enjoyed the once in a lifetime opportunity. Sure there will be more solar eclipses, but the likelihood that we'll all be in the same place at the same time isn't too promising.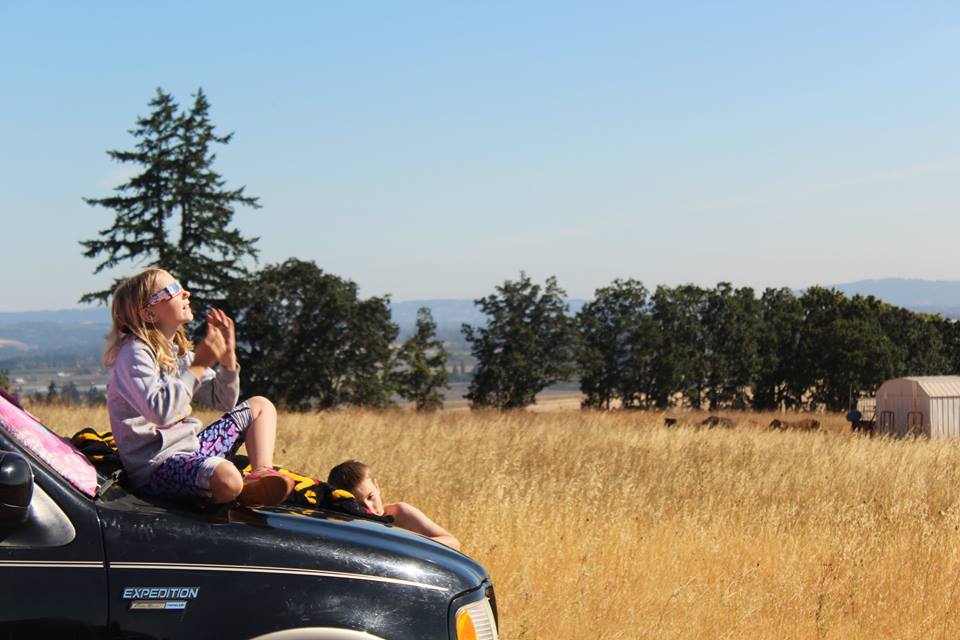 We sipped on hot chocolate and mimosas, noshed on tasty bites, and relaxed in our camping chairs with our solar glasses on. The kids (and I!) eagerly awaited, wondering just what would happen when totality occurred. Would the birds still fly? Would the grasshoppers still bounce in the air?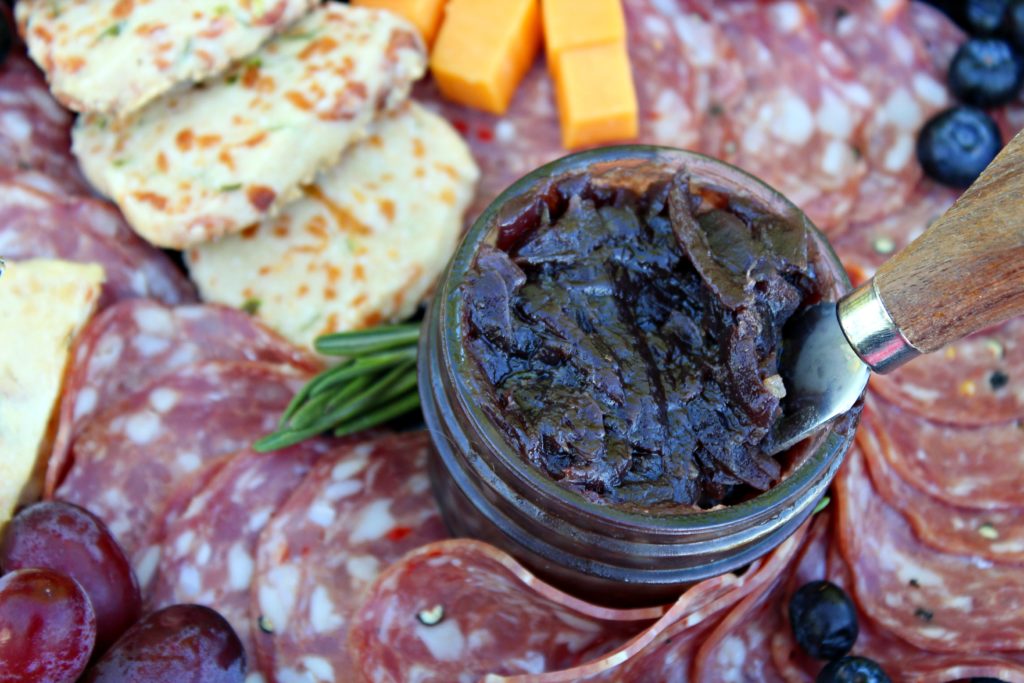 As the moment drew closer the bright sun faded and a slight chill filled the air. Suddenly it felt as if it were dusk up in the vineyard. Things got very quiet, and then for nearly 2 solid minutes, it felt as if night were upon us. Not night in the sense of like 3 am nighttime, more of just like that twilight hour. We took off our solar glasses and looked around at the magic that was happening before our very eyes.
We spent half a day up in the vineyard, enjoying nature – while snacking on my brunch platter of course.
Ingredients
1 Tablespoon unsalted butter

2 Tablespoons olive oil

2 Large thin-sliced red onions

1/2 cup dry red wine

1/4 cup vinegar

1/4 cup packed light brown sugar

2 Tablespoons balsamic vinegar

1/4 teaspoon salt
Instructions
In a skillet ( I used cast iron) warm up olive oil and butter over medium heat. Add the sliced onions and cook for about 10 minutes over medium heat until onions are softened and slightly translucent. Stir in red wine, vinegar, brown sugar, balsamic vinegar, and salt. Turn heat down to low and simmer for approximately 1 hour until thickened, stirring occasionally.
Let it cool for 30 minutes and then store in the refrigerator for up to 2 weeks. Serve room temperature with your favorite meats, cheeses, and crackers.
~Melissa
(Visited 660 times, 1 visits today)