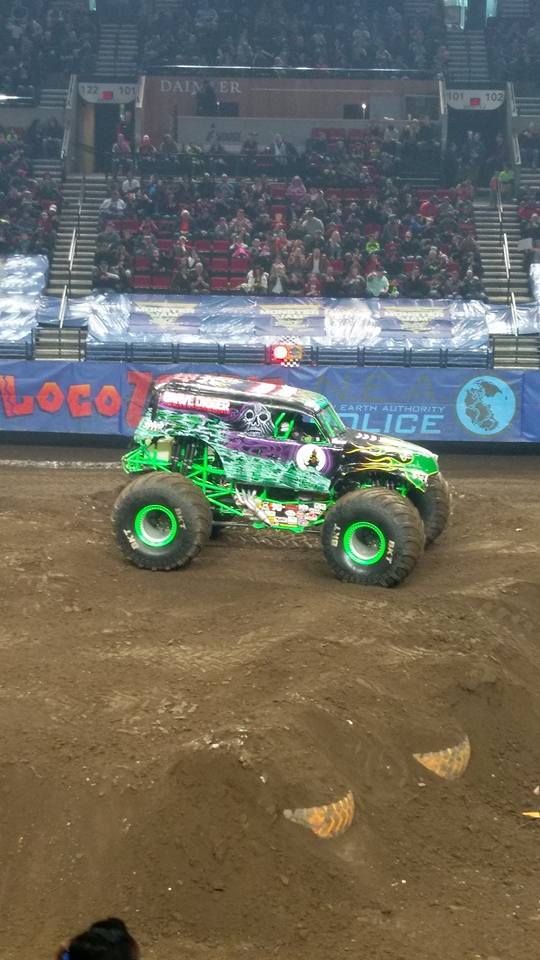 Last year, we all went up to the Moda center as a family on Valentine's weekend to see Monster Jam®. This year things were a bit different as I had to stay behind and work, so Wayne took all three kids up to see opening performance of the Monster Jam® stop here in Portland.
The kids were all excited after watching last year's hilarious performance, where one truck had ended up getting stuck siting up straight into the air, and another one broke an axle in the midst of a jump.
While this particular show didn't have anything quite that crazy happening, they all had just as much fun. Noah in particular couldn't stop talking about all of the different trucks and the points they had scored and who won which competitions.
Noah's favorite truck is the Grave Digger, but was in awe of a truck that wasn't here last year: Great Clips Mohawk Warrior. In addition to just the trucks, the performance also has ATV races, speedster races, and obstacle courses. The event lasted approximately two hours with one intermission in between.
They remembered to bring what I think may be the most important thing: ear protection. It can get wild, crazy and LOUD with those vehicles – but oh-so-much fun as well.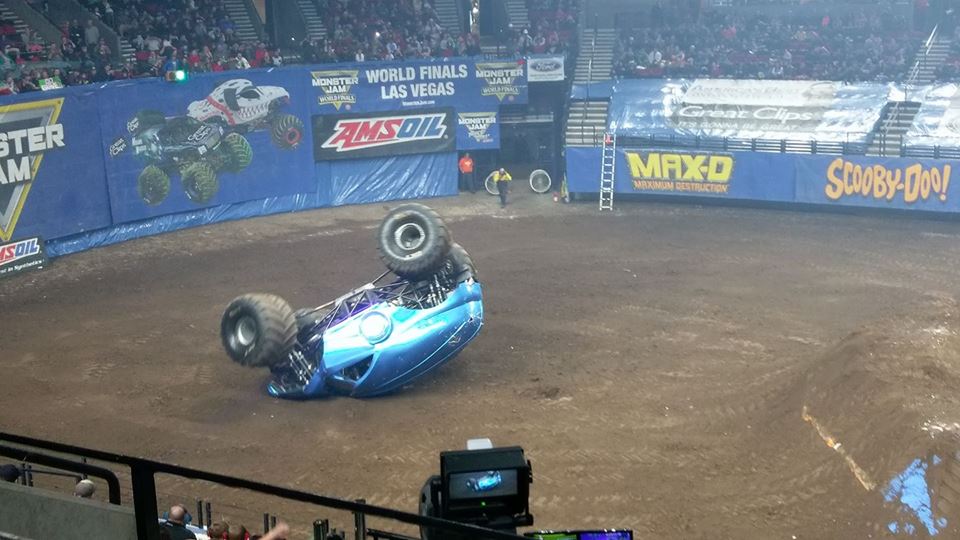 Have you ever seen a Monster Jam® competition before? Everything will come down to the Monster Jam World Finals XVIII in Las Vegas, NV on March 23rd-25th!
For more information about Monster Jam®, visit their website at MonsterJam.com 
~Melissa
I am a Feld Family Ambassador, and in exchange for my time and efforts in attending shows and reporting my opinion within this blog, as well as keeping you advised of the latest discount offers, Feld Entertainment has provided me with complimentary tickets to Feld shows and opportunities to attend private Feld pre-Show events
(Visited 197 times, 1 visits today)