A couple of weeks ago I had the fun opportunity to test drive the 2016 Mitsubishi Outlander Sport for a week while I did a lot of training and commuting to and from my other job. If I had to choose one word to sum up my driving experience that week it would be F-U-N.
I test drove the 2016 Mitsubishi Outlander earlier this year, so it was really interesting to see the variations between the two vehicles.
I drove the Outlander Sport 2.4 GT AWC and it has a bunch of great features like:
a rear view back up camera
heated seats
navigation
leather seats
USB inputs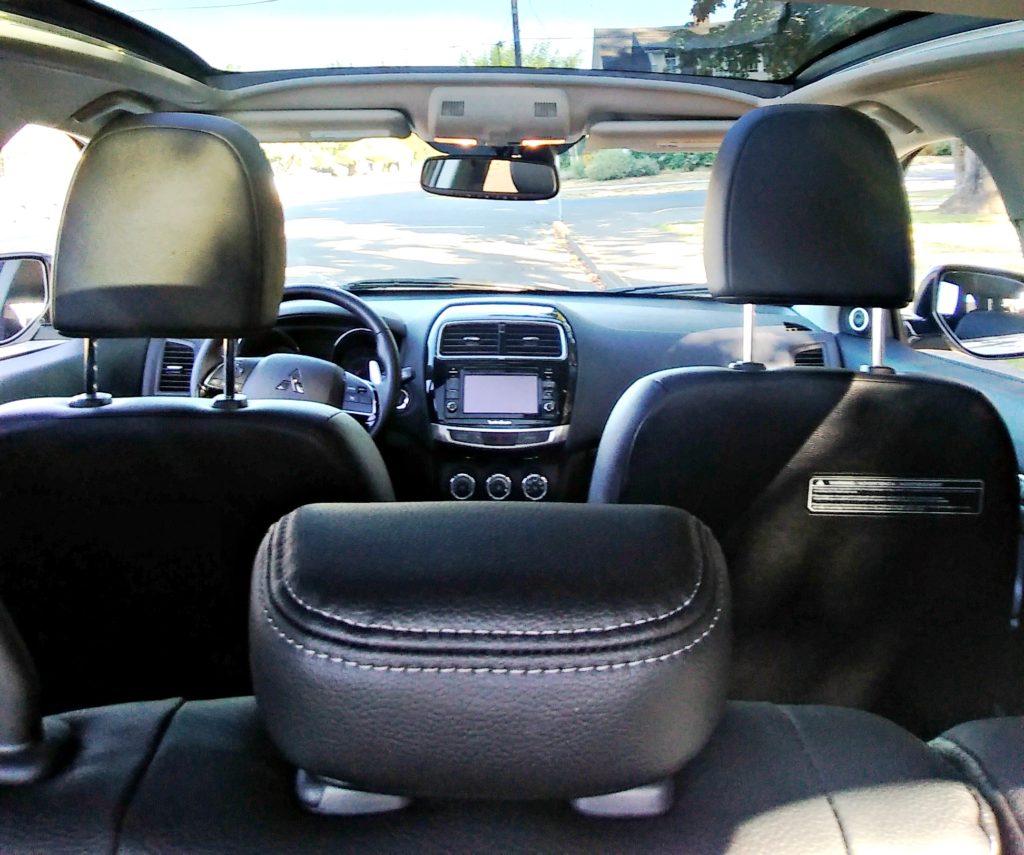 I'm someone who is pretty easily pleased and I loved the fact that it had a key less entry system and automatic headlights. The headlights were super wide too – so my visibility at night was amazing.
A couple of little luxurious extras that I loved was the huge panoramic glass roof with adjustable LED mood lighting and the 710- watt RockFord Fosgate audio system with 9 speakers. It made being stuck in traffic a little more tolerable. 🙂
It's smaller than the regular Outlander (which had a 3rd seat option!), but it still seats 5 and the rear seats are bench seats that fold down so there is plenty of storage room. The leather seats are firm and very comfortable – both my husband and I really liked them.
The Outlander Sport has 4 wheel drive and a continuously variable speed automatic transmission. It gets 22 mpg city and 27 mpg on the highway. The prices begin at $19,595 – not a bad price at all for a brand new vehicle that has so many good features. The one we test drove had several upgrades and was valued around $27,395.
This vehicle worked really well for me while driving back and forth to work. We definitely could also fit the entire family in it as well, though for a family of 5 it would be pretty tight for any sort of a road trip. All in all I've been very pleased with both of the Mitsubishi Outlanders that I've test drove and think you get a pretty great little car for the price!
For more information on the 2016 Mitsubishi Outlander Sport check out their website:http://www.mitsubishicars.com/outlander-sport .
Thanks Mitsubishi and DriveShop for letting my family and I drive this vehicle for a week! All opinions are 100% my own.
~Melissa 
(Visited 209 times, 1 visits today)