I remember purchasing my first brand new car when I was 18. There's nothing like driving around a fun reliable car that has all of the latest and greatest technology. The hardest part about purchasing a new car though, is deciding what car is right for you. With so many brands, styles, and features, searching can quickly become overwhelming.
I was recently offered to test drive a 2016 Mitsubishi Outlander for a week to see what I thought about it, and you know I couldn't pass up the opportunity to share out experience with you!
I had never driven a Mitsubishi car before so I wasn't exactly sure what to expect. I ended up being pleasantly surprised. The Mitsubishi Outlander has a fun sporty look and is a great sized car for running around in town, commuting to work, or for short road trips.
I drove the Outlander around town for several days, to the beach, and up to Portland before having to refuel. The Outlander averages 25 mpg in town and 31 mpg on the highway.
Some of the features I liked were the dual climate controls up front, an amazing RockFord Fosgate audio system, and a surprising 3 row option. Granted, it's not big enough for adults or probably comfortable for long trips with kids, but it's nice to have the option in case you find yourself chauffeuring an extra kid to or from a sports practice.
During our last couple of days testing driving the Outlander we decided to take an impromptu trip up to Mt. St. Helen to check the area out. We didn't have time to make it over to the infamous view-point, but we did end up hiking up a couple of trails and did a little exploring in hopes of returning for an overnight trip in the future.
The 2016 Mitsubishi Outlander prices begin at $22,995 – not a bad price at all for a brand new crossover sports vehicle. The one we test drove had several upgrades and was valued around $33,000.
I enjoyed the size of the Outlander and the smooth ride it offered. My husband liked that he had ample head room vs. a sedan and the kids … well they were just sad to see it go!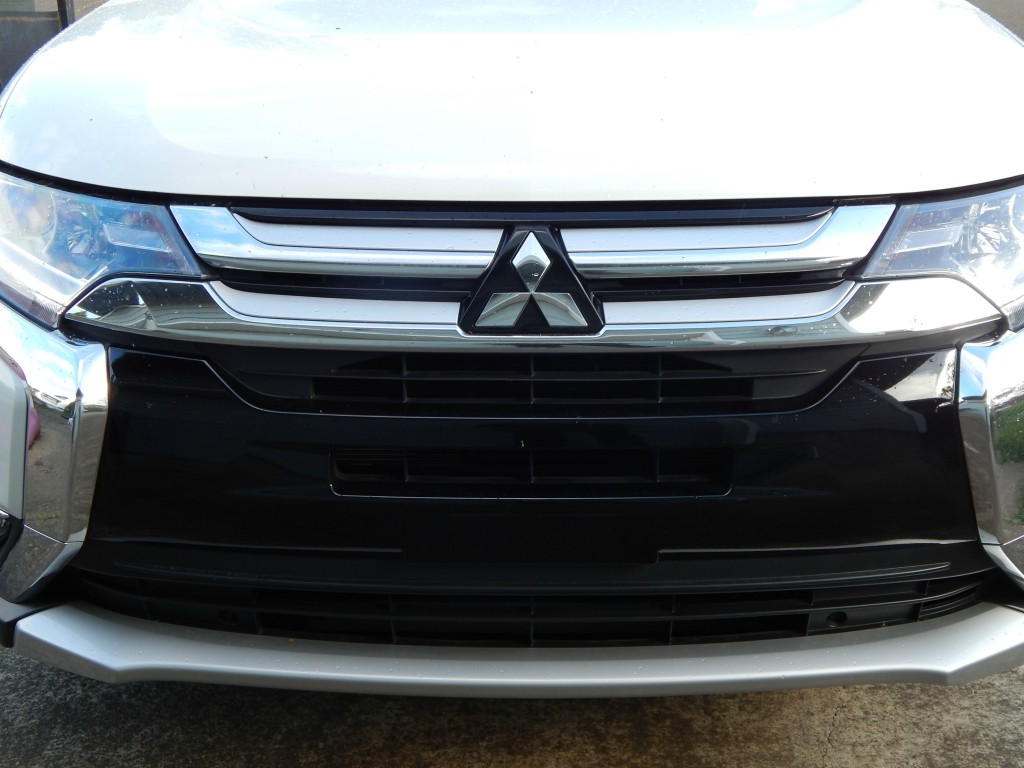 For more information on the 2016 Mitsubishi Outlander check out their website: http://www.mitsubishicars.com/outlander.
Thanks Mitsubishi and DriveShop for letting my family and I drive this vehicle for a week! All opinions are 100% my own. 
~Melissa
(Visited 207 times, 1 visits today)