I have been compensated by Glucerna for this post; however, I am sharing my own thoughts. All opinions are my own. Talk with your health care provider about a diabetes management plan that's right for you. #GlucernaHungerSmart  #CollectiveBias
I don't know about you guys, but I really love brunch. I think it's because it's more than just a regular meal – it's a special occasion meal that normally includes a get together or celebration. Brunch is about slowing down and enjoying good food and company. I know that I don't host brunch often enough. One of the nice things about brunch is that it is easier to accommodate and incorporate foods that are diabetic friendly so that you can make a diabetic friendly brunch. Diabetes is a disease that millions of Americans live with daily and most of us all know somebody living with Diabetes.
As a nurse I've cared for many patients who are Diabetics and I know that sometimes it's challenging to find foods that are okay to eat. With Diabetes you need to make sure you are on a low carbohydrate diet and have a high consumption of fresh vegetables and fruit – and you can make many brunch dishes that are easy and carbohydrate friendly because who doesn't love fresh foods at brunch! Here are some diabetic friendly brunch ideas:
5 Diabetic Friendly Brunch Ideas:
1. Eggs and omelets
Eggs are an excellent source of protein and a must for any brunch. The best part about eggs is that there are so many ways to prepare them. You can make fun omelets and add in lots of fresh vegetables, or do something a little unique and bake them in something – even homemade onion rings! Guests will be impressed and it's easy to remove the onion ring portion if someone doesn't want the breaded crumbs.
2. Fresh Fruit & Yogurt –

Fresh fruit still has sugar, so most diabetics should watch their consumption and quantity – but you can never go wrong with having fresh produce at brunch. I like to use whatever is in season and them build a platter. Not only does fresh fruit taste good, but you could also add some plain (or low sugar) yogurt for dipping the fruit in.
3. Meat and small bites – 
In addition to eggs, have other kinds of protein and small bites available to eat, and present it in fun ways. Mini charcuterie platters or Caprese skewers are great tasting and most everyone can eat a few.
4. Scrumptious Salads –  

Salads are another great way to bring fresh produce and color to the brunch table. Add lots of vegetables, nuts, and small amounts of cheese and toss together. Make sure you keep the dressing on the side and have a few lighter vinaigrette options for people who are watching their diets.
5. Drink options –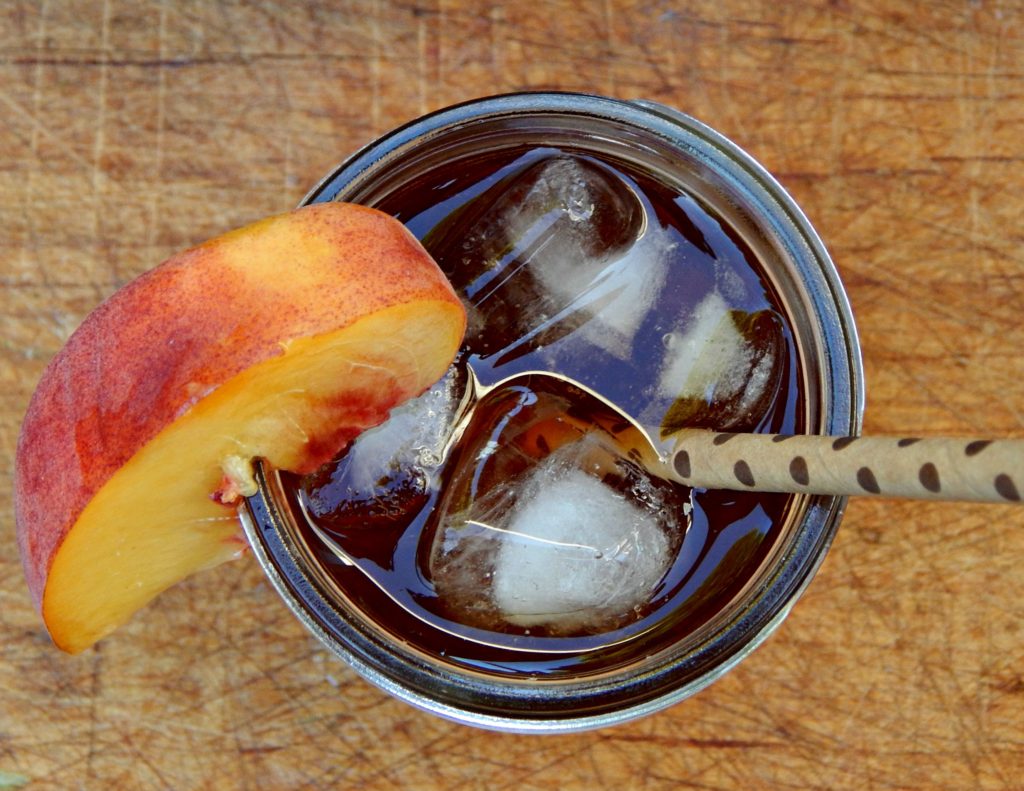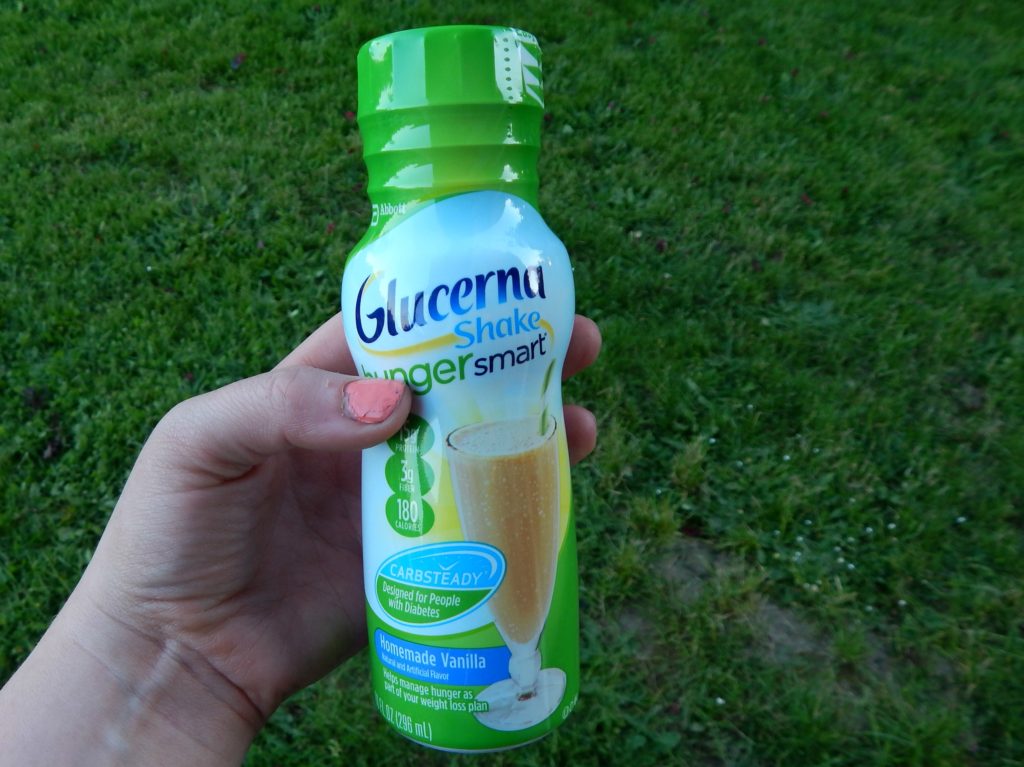 Coffee is always a must, but some other great options for people are iced tea (make sure you keep it unsweetened and allow everyone to add fruit or sugar if they desire) sparkling water, and Glucerna® Hunger Smart™ Shakes. These are great to have around for guests who are trying to stick to a weight loss plan. Each Glucerna® Hunger Smart™ Shake has 15 grams of protein to help manage hunger, and CARBSTEADY®, which includes slowly digestible carbohydrates designed to help minimize blood sugar spikes and they are an excellent source of 25 vitamins and minerals.
Brunch is always a fun meal and with a couple little menu tweaks it can be enjoyed by everyone! What is your favorite meal for get togethers? Do you have any diabetic friendly brunch ideas?
Glucerna® Hunger Smart™ Shakes come in Chocolate and Vanilla flavors and can be found in the health section at your local Walmart. Make sure you check with your Doctor and use under medical supervision. Right now you can also print this coupon for up to $3 off when you buy two large packs of Glucerna.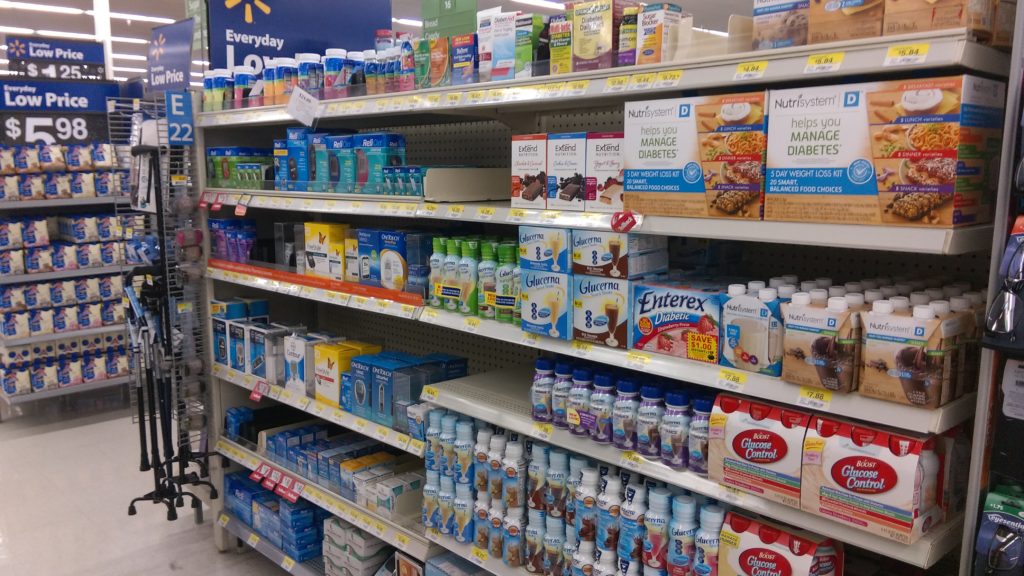 ~Melissa
(Visited 8,662 times, 1 visits today)