A couple of weeks ago we had the opportunity to test drive the 2016 Kia Sedona for a week and we took it on our mini road trip to the Astoria KOA. To be completely honest, my initial reaction was although it was a nice new vehicle, it was still a "mini-van". I think being a young mom to three kids I never wanted to fall into that soccer-mom-mini-van stereotype. But the 2016 Kia Sedona made me not even care about stereotypes … almost. 😉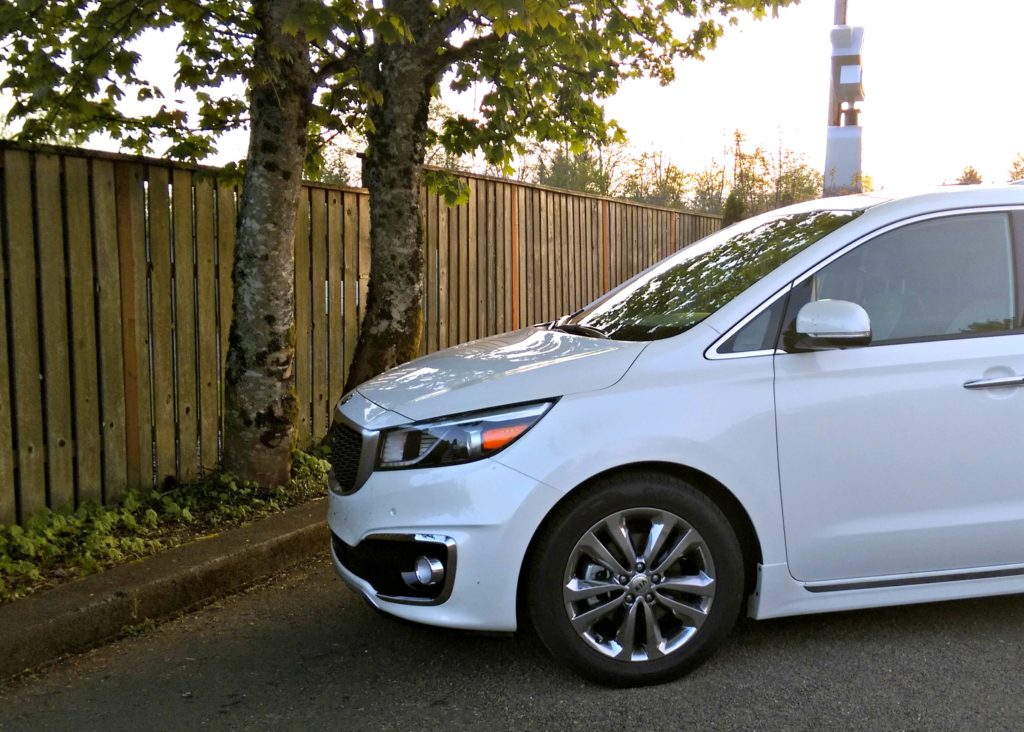 The design is pretty sleek, nothing like you would see in older styled minivans. The interior is what really set it apart for us though. The driver's seat is really comfortable and firm and both the driver's and passenger seats have heating and cooling. The console between the two is more like I would expect to find in a sedan, you feel cozy and have plenty of options for storing things. The 2016 Kia Sedona has lots of little luxuries like:
dual power sliding doors
a smart power lift gate
navigation system with Bluetooth® capability
a back up camera as well as a surround view monitor
two sunroofs
and my favorite – a heated steering wheel.
Yes, a heated steering wheel. I didn't think it would be that big of a deal, but I found myself using it frequently during the week that I had the Sedona. It warmed my hands and even when it wasn't a chilly morning, it still was a really nice feature that I used a lot.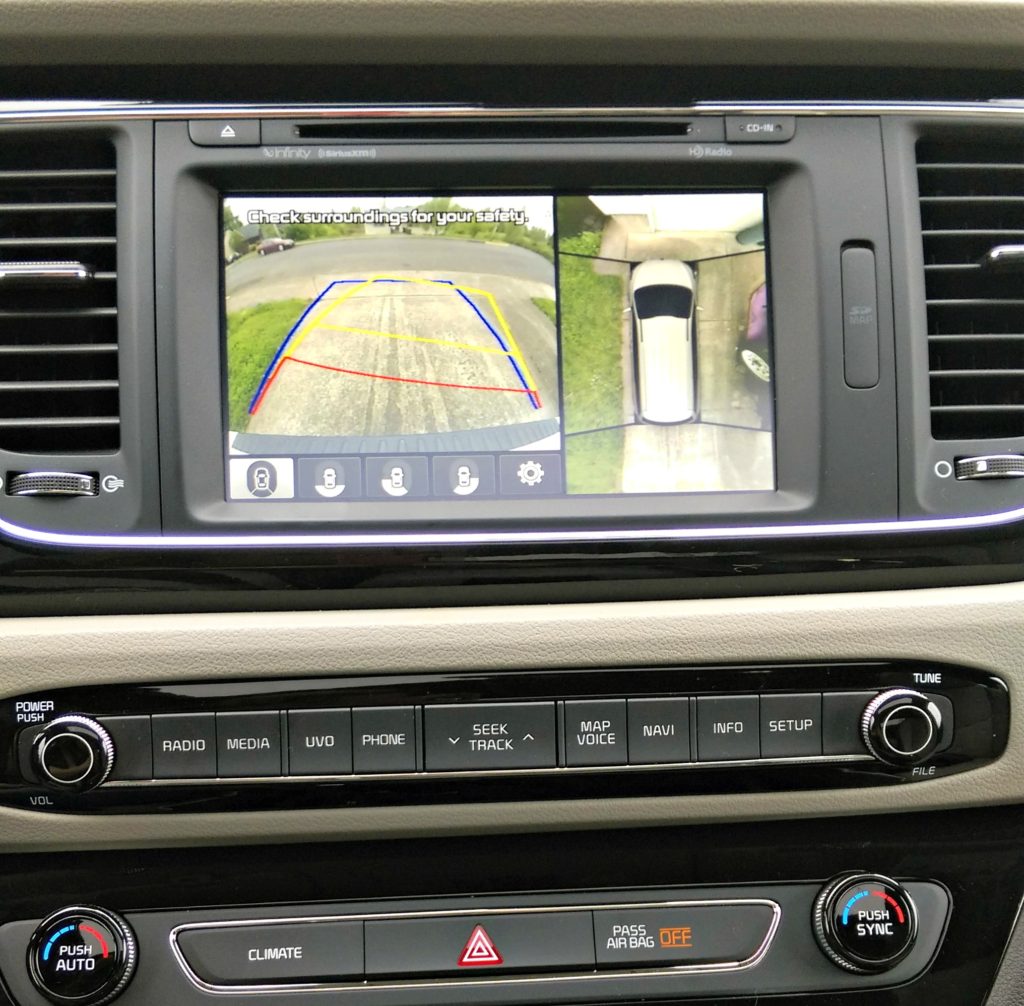 The kids had their own favorite feature as well – two captains chairs in the middle row that reclined – complete with a footrest. They seriously were like mini recliners. You also have the option of not only moving them back and forth, but side to side. You can increase the width between them if need be so that everyone has enough space apart.
Driving to Astoria was probably the most relaxing trip ever, as the kids kicked back and watched a movie on the installed TV with wireless headphones.
The 2016 Kia Sedona has tons of driving safety features in addition to the back up camera as well, like a blind spot detection system, rear cross traffic alert, lane departure warning system, and a forward collision warning system.
We took the Sedona in the hills, at the beach, and a little everywhere in between. My kids were sad to see this vehicle go, and they all gave the 2016 Kia Sedona two thumbs up and claimed it was "the best car ever!". I have to say, it's a pretty darn luxurious minivan that tempts me to cross over.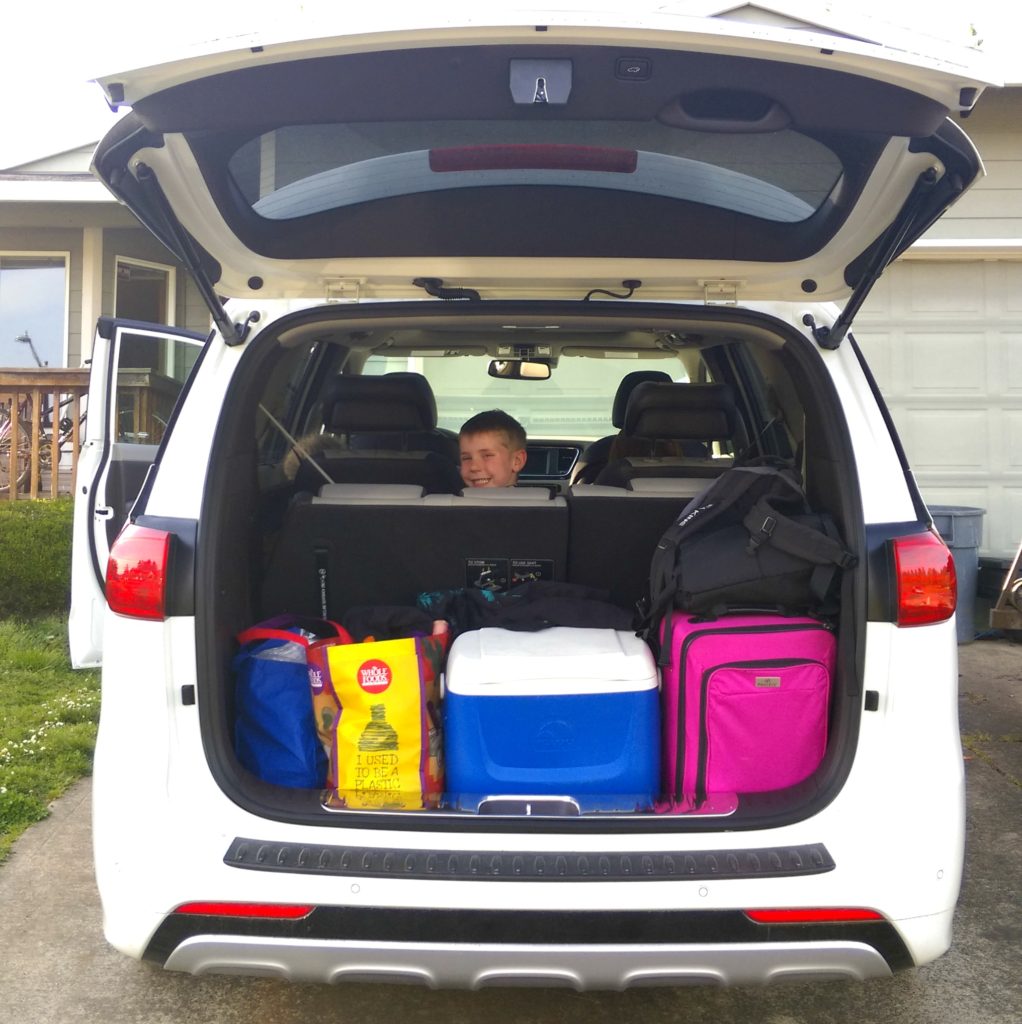 The 2016 Kia Sedona L starts at $26,400. We drove the SX-L which starts at $39,000. To find out more information on the 2016 Kia Sedona visit their website HERE.
.
~Melissa
Thanks Kia and Driveshop for letting me test drive this vehicle for review purposes only. As always, all opinions are 100% my own. For inquiries please contact: MelissaKaylene@Gmail.com
(Visited 385 times, 1 visits today)