After spending some time at the KOA in Ventura County last fall, I knew that I wanted to visit some of our local KOA Campgrounds here in Oregon. Last fall we did a quick glamping trip at the Lincoln City KOA, and I then planned a trip to the Astoria KOA. I have known several friends who had spent some time at the Astoria KOA and had nothing but positive things to say about it.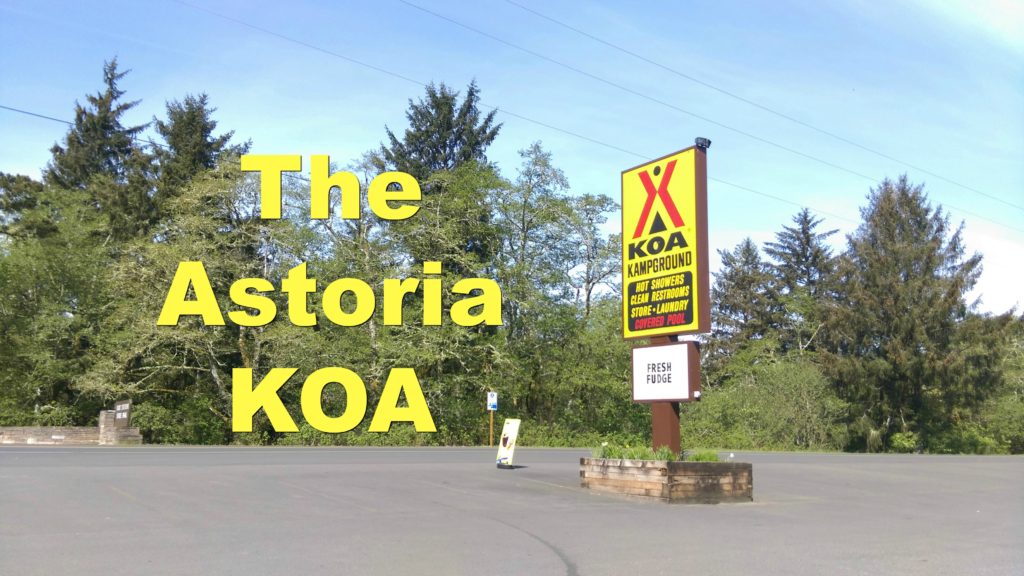 They invited us to stay in a deluxe cabin for two nights so we made the trip up a couple of weeks ago for a mini 'glamping' vacation.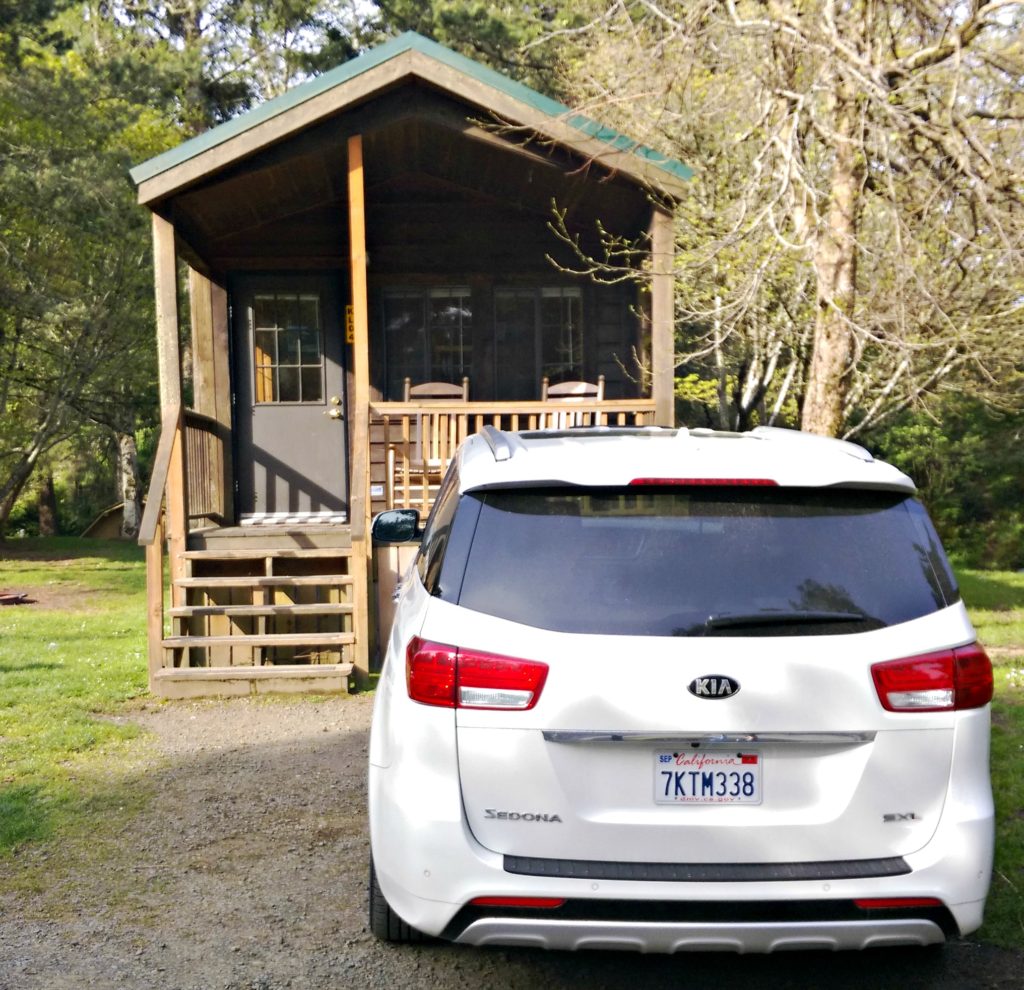 The deluxe cabins have pretty much everything you need except your clothes and food. The one we stayed at had a small living area, full kitchen, a bathroom, separate bedroom, two televisions, and bunk beds in the hallway area as well. It had its own heating/cooling, a cute front porch with rocking chairs, and they even had a couple of board games available for us to use in our room.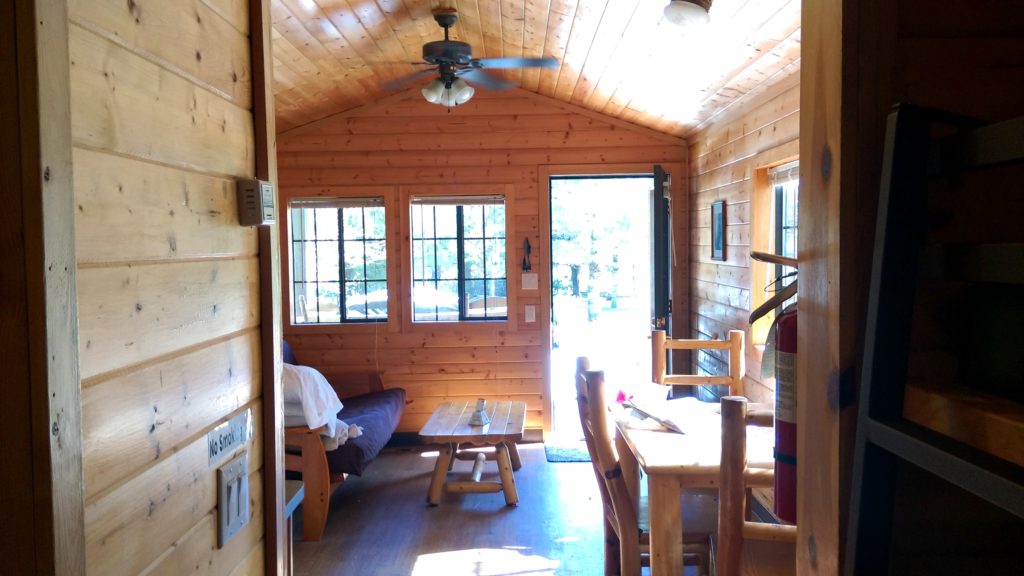 We got in kind of late the first evening, so we stayed at the cabin, had dinner, and ended up playing one of the board games they had available – Sorry. It had been a very long time since we had played that game.
The next day we explored the grounds, starting off with free pancakes offered. You also could purchase additional breakfast items like bacon, sausage, eggs, biscuits & gravy, + beverages at a very reasonable cost.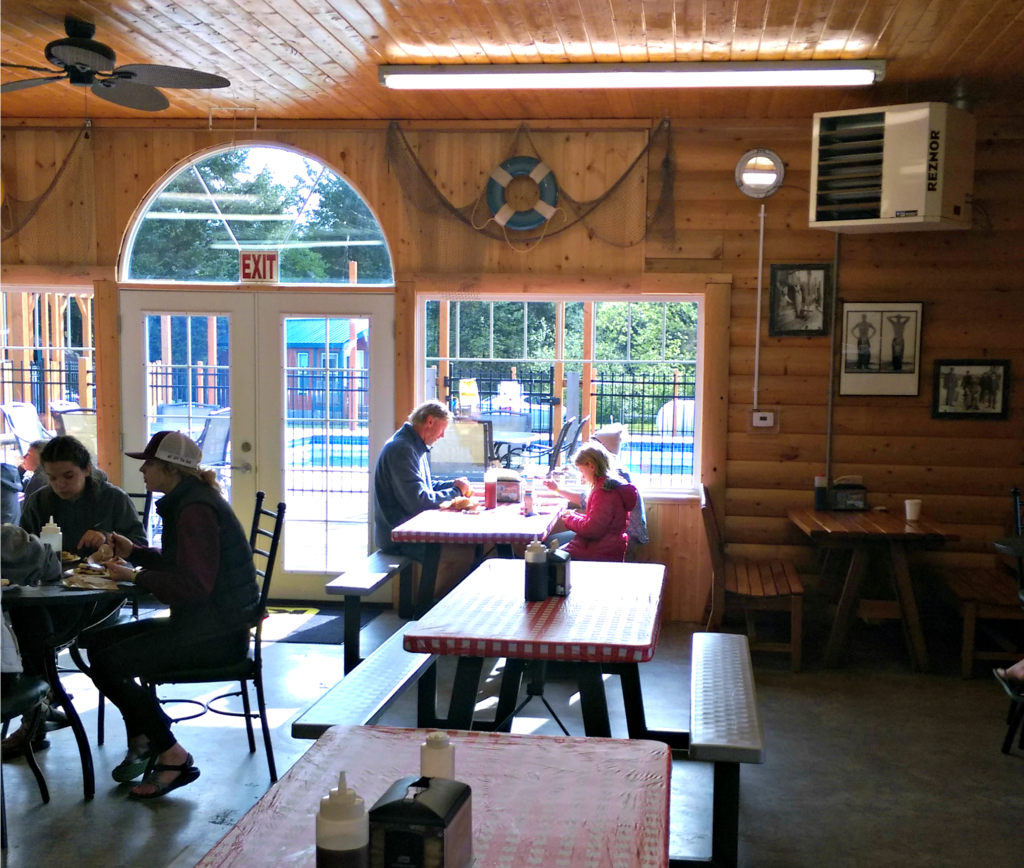 After breakfast we went to the outdoor play area, which had swings, giant checkers and chess games, a basketball court, and a tennis court. There was also miniature golf and my kids favorite – a giant bounce pillow that they could get all of their energy out on!
During the busier season they have an activity director there on site, and they help observe children and handle rentals. You can rent bikes if you didn't bring you own, or purchase gold mining kits that kids can find treasures in.
There is also an indoor arcade area that has a couple of old-school video games, a television with plenty of movies to watch, a ping-pong table, and a pool table.
And of course there's a pool and hot tub. There is actually two pools on site, an indoor and an outdoor. The outdoor one wasn't running, but I imagine that changes once summer begins. 🙂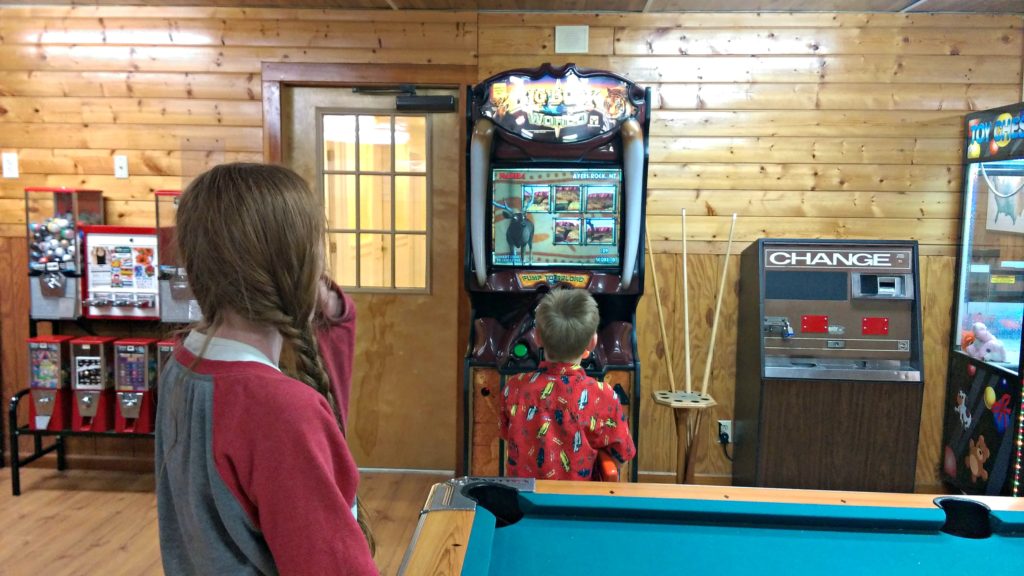 Up where you check in there's a general store that has just about everything you forgot to bring (this time we forgot a lighter for the campfire!) and at night you are greeted with a cozy fire roaring in their fire pit.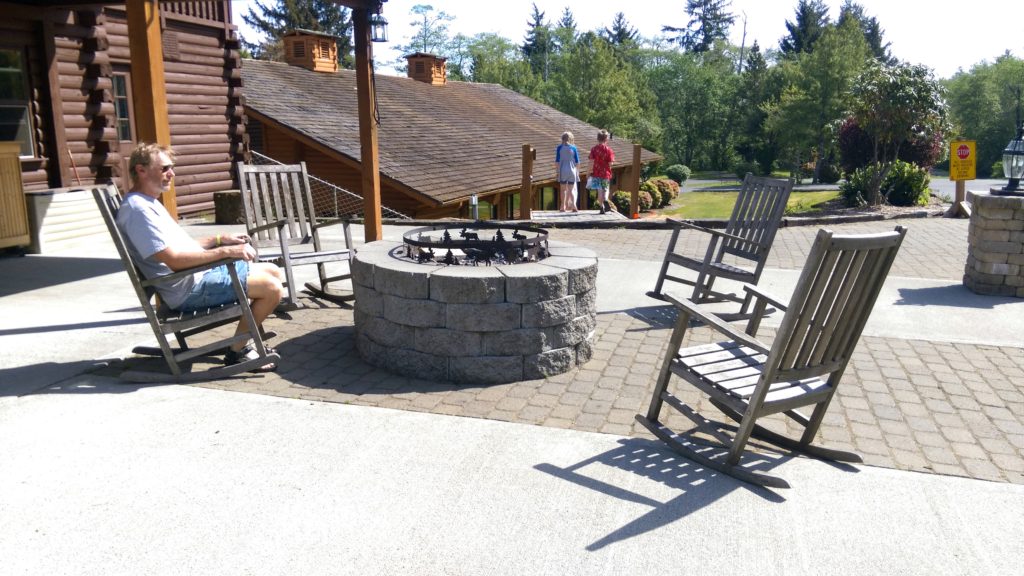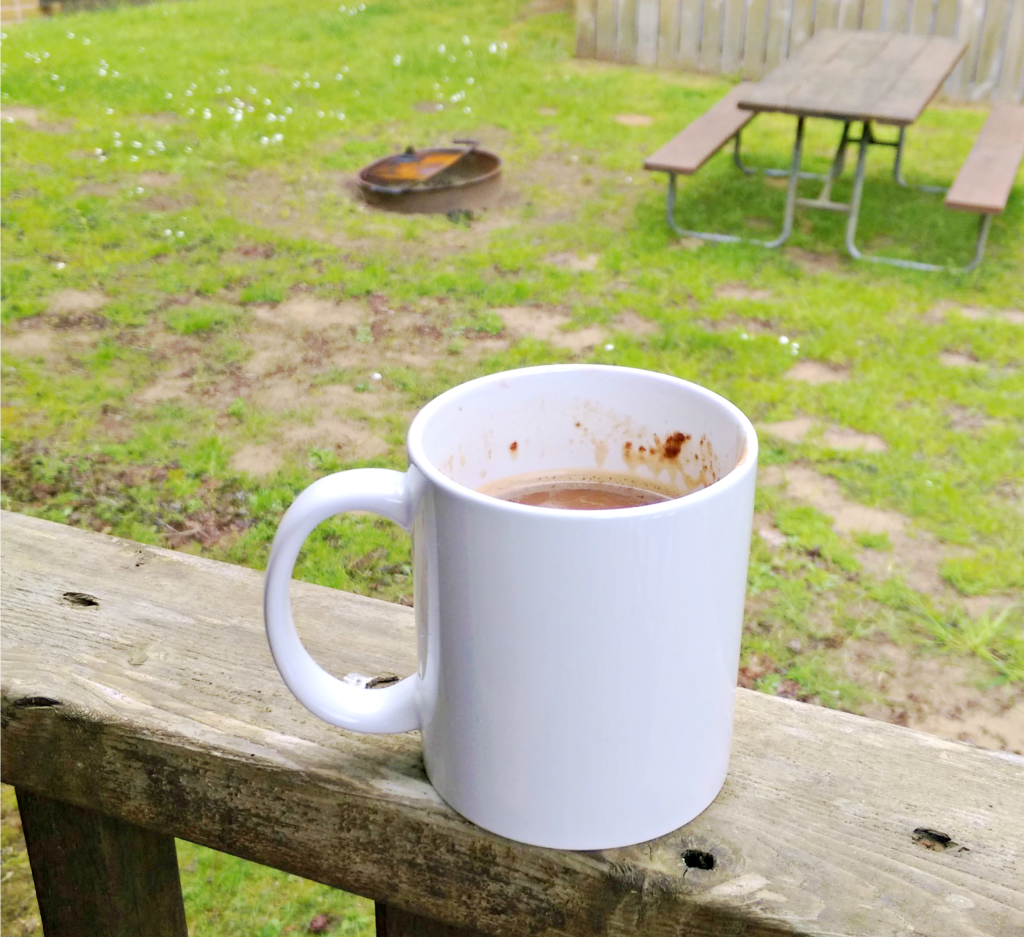 The KOA is also located right across the street from Fort Stevens State Park, so if you care to venture off the grounds you can find yourself exploring the beach, hiking trails, and Fort Stevens.
The Astoria KOA has plenty of camping options, from traditional tent camping, to RV sites, as well as many different cabin options – from traditional styled cabins to the deluxe cabins, there's definitely something for everyone's camping tastes.
We had an amazing mini vacation and the kids can't wait to go back sometime!
Have you ever been to a KOA before?
~Melissa
My family and I were given a 2 nights stay in a deluxe cabin in exchange for my review. All opinions are always 100% mine. If you are interested in partnering, please email me at MelissaKaylene@gmail.com
(Visited 688 times, 1 visits today)