This shop has been compensated by Collective Bias, Inc. and its advertiser. All opinions are mine alone. #GoodyBrushEd  #CollectiveBias
Hello everyone! I hope you had an amazing Easter yesterday and was able to spend it surrounded with people you love. We had a pretty low-key day, the kids had an early Easter Egg hunt, we attended church, then drove out to Wayne's family's grave-site and set out flowers, and then we drove home and colored more Easter Eggs and cooked an Easter dinner and just hung out at home.
Since the girls were dressed up yesterday, I thought it would be a great time to show you some of Anika's handywork. She has this long gorgeous thick hair and has really gotten into styling it lately – as well as Emma's, when Emma will let her. I got the girls some new Goody hair brushes a few days ago because they kept fighting over mine all of the time. Emma absolutely loves the Goody Detangle It Oval Cushion Brush, which works well for her because it has select special bristles for detangling, smoothing, and creating shine. Goody's has exclusive FlexGlide™ bristles that combine strength with flexibility to get through messy hair gently so kids won't feel snags and pulls. I also grabbed a couple other Goody brushes, the Goody Gelous Grip Paddle Brush and the Goody Tangle Fix Brush for the kids to use.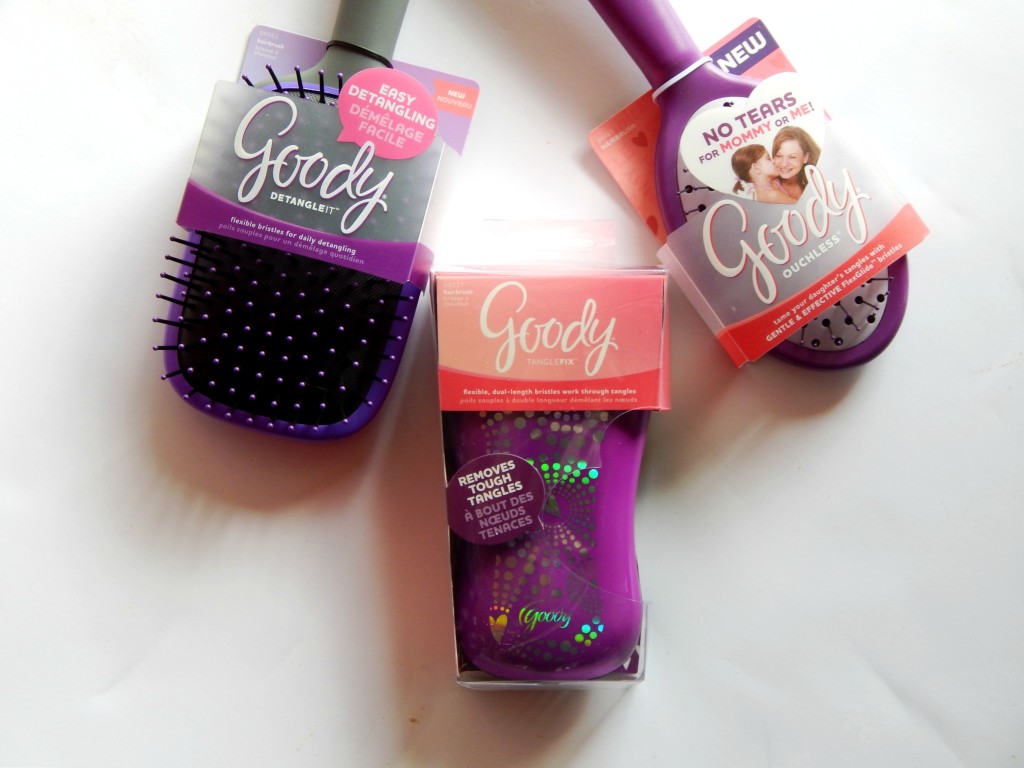 The first hairstyle that Anika loves to create is a simple side swept fishtail braid. It's a classic hairstyle that looks good on girls of all ages.
First, gather your hair to one shoulder.

Divide the hair into two sections.

Take a small section from the outside of one section and cross it over to the other section.

Repeat with the opposite side and continued all the way down your hair.

Use a small hair band at the end of your hair.


Gently pull on the braid from both sides to loosen it slightly and give it a fuller look.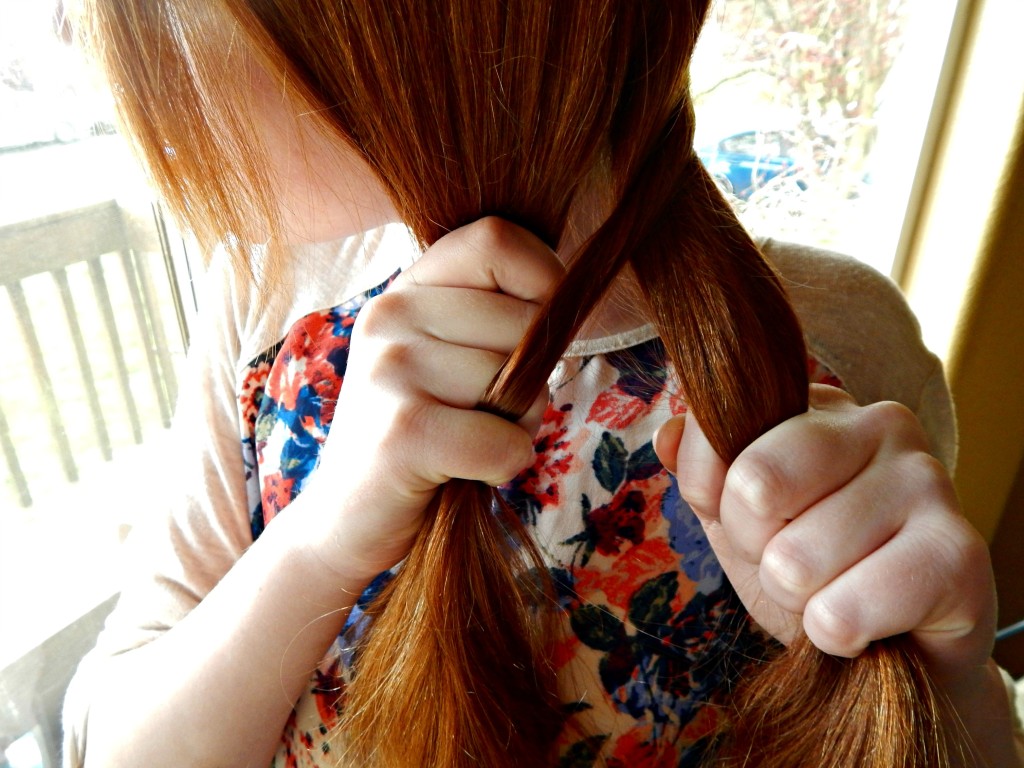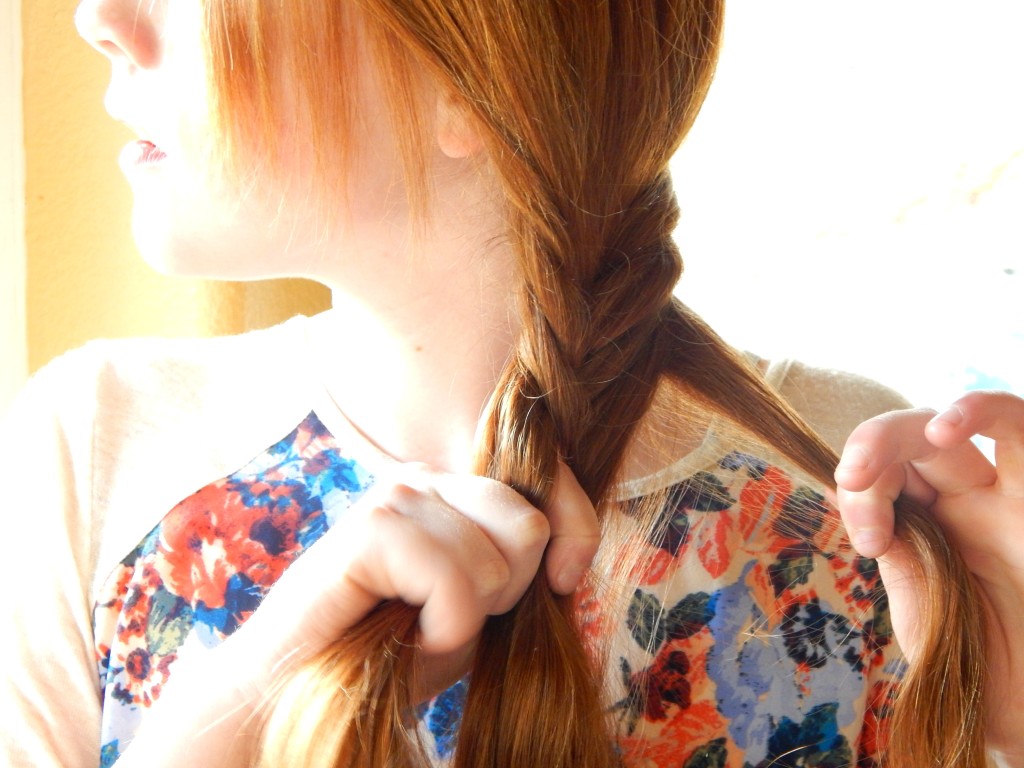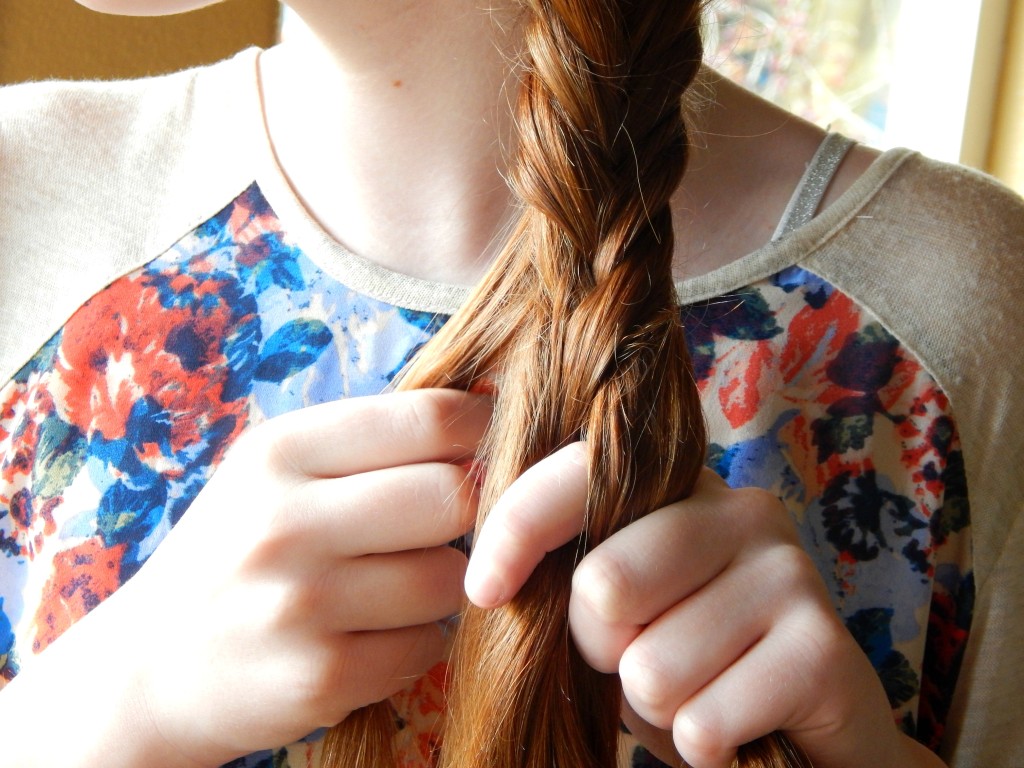 The next hairstyle is something that is a little wild for me, but the girls love it. Anika calls it a horsetail.
First brush your hair back and create a high pony tail.

Take small sections of hair and create a traditional braid down them, and secure with a small hair band.

Continue making braids until all of your hair is braided.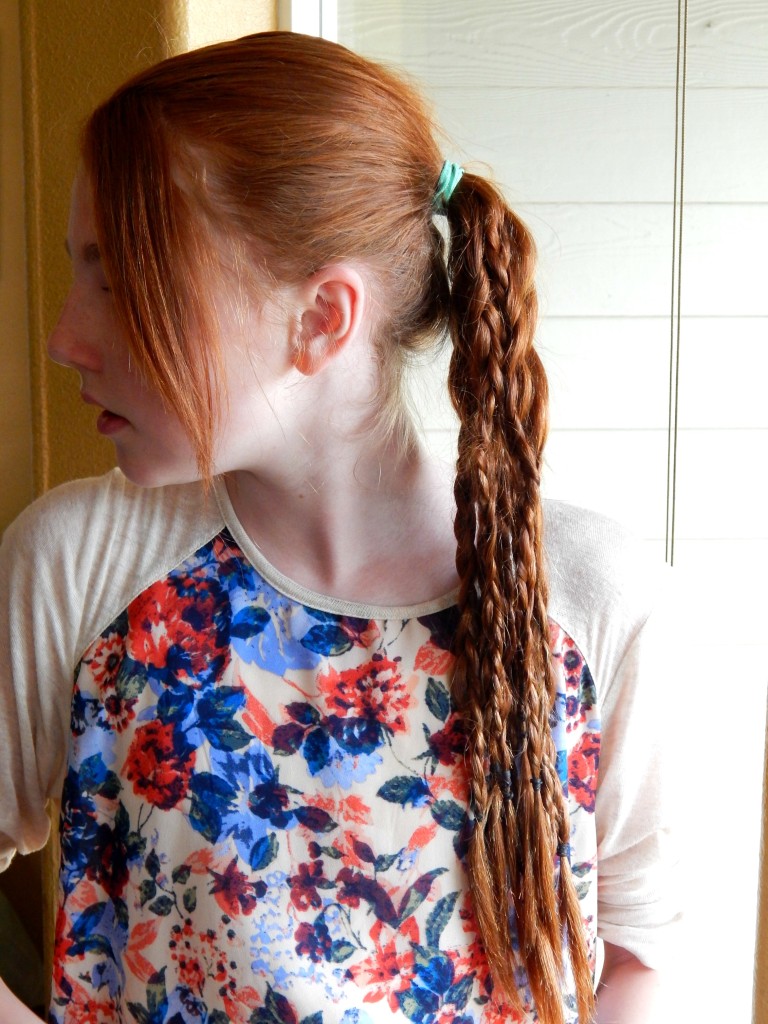 Lastly, Anika loves to fix Emma's hair up (when she allows!) I'm not exactly sure what the name of the hairstyle is, but it's two small side braids into a pony tail.
First, part your hair directly down the center.

Take a small section on one side of your head near the front and create a small braid to the back of the head. Repeat on the other side.

Gather the hair and make a pony tail.
Goody brushes work so well for the girls, allowing them to fix and style their own hair with brushes that don't pull or hurt like other brushes do. You can find Goody brushes in the hair aisle at your local Wal-Mart, and can find more hairstyle inspiration HERE.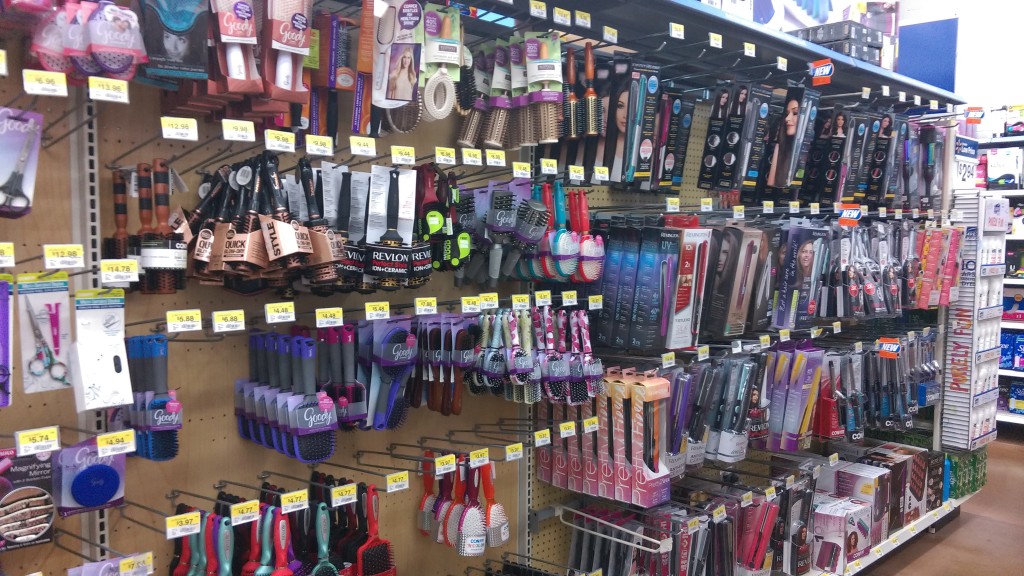 ~Melissa
(Visited 362 times, 1 visits today)