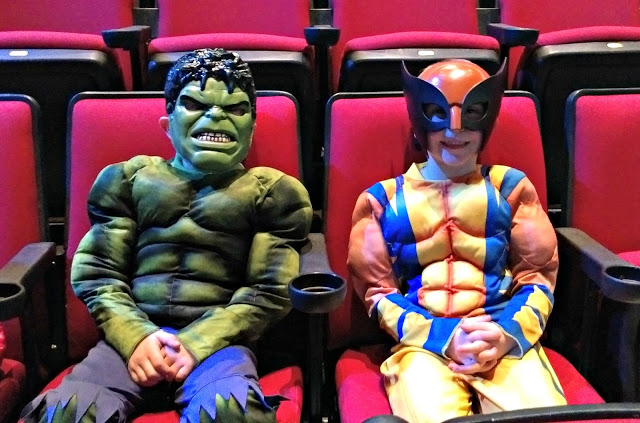 Last Friday we drove up to the Moda Center to see
Marvel Universe Live
. We took Noah's best bud with him since he hasn't had the opportunity to hang out with friends as much as the girls have. I knew it would be a performance that they would like, but I wasn't sure how much the rest of the family would be entertained.
The show exceeded my expectations and we were all sitting completely entrenched for the 2 hour show. All of your favorite Marvel characters make an appearance. The story-line was a little confusing for me, but in all honesty I personally am not as up-to-date with Marvel characters as the boys are, but after this performance that may be changing. 😉
Marvel Universe Live has got to be one of the most technically advanced shows we have seen, with non-stop action that includes characters soaring through the air, an overabundance of pyrotechnics, crashing vehicles, and even a bunch of motorcycle stunts. Everyone's eyes were continuously darting back and forth and the action really keeps everyone on the
edge of their seats.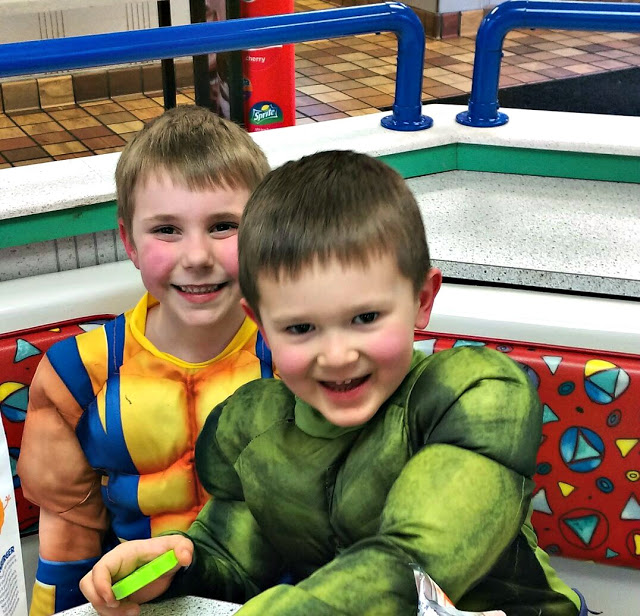 With all of the excitement there may be some parts that could startle younger children. There are periods of blackouts, loud explosion noises, and well, a lot of stimulation. The boys who are 5 jumped a few times but didn't seem bothered, on the other hand Emma who is 8, was a little upset with the loud noises. Had I of realized I would have just brought her some ear plugs.
If your family loves these characters and wants to go see something unique, I would totally recommend Marvel Universe Live. You will not be disappointed.
For more information on Marvel Universe Live and to see where it will be touring next, check out their website
HERE
.
~Melissa
I am a Feld Family Ambassador, and in exchange for my time and efforts in attending shows and reporting my opinion within this blog, as well as keeping you advised of the latest discount offers, Feld Entertainment has provided me with complimentary tickets to Feld shows and opportunities to attend private Feld pre-Show events.
(Visited 377 times, 1 visits today)