This shop has been compensated by Collective Bias, Inc. and its advertiser. All opinions are mine alone.#SimplySparkling #CollectiveBias
Oh the holidays. What can I say? I absolutely adore them – especially this time of the year. From Halloween, to Thanksgiving, Christmas, New Year's, and Emma's birthday on January 14th, we have lots of moments to make fun memories together.
During special dinners or events I like to make not only treats to eat, but original drinks as well that the entire family can enjoy. Whether it be parties or ringing in the New Year, my kids know that we will have something special to "Cheers" with.
I like to experiment and mix different flavors with Canada Dry Sparkling Seltzer Water to make a tasty flavored sparkling sodas with 100% juice. Canada Dry Sparkling Seltzer Water is a bubbly, all natural, unsweetened beverage that is the perfect addition to make any drink sparkling.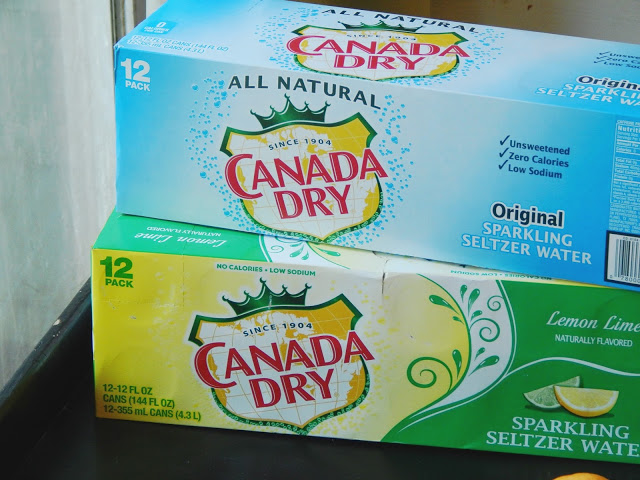 I wanted to make a drink that have hints of holiday flavor, and to me, cranberry and orange really makes me reminisce of delicious dinners with a side of cranberry chutney, so I made a cranberry orange sparkling soda.
Cranberry Orange Sparkling Soda
What you need:
1 12 ounce can of Canada Dry Sparkling Seltzer Water
1 Cup of orange juice
Splash of cranberry juice
Orange slice
Pour orange juice into an ice cube tray and freeze.
Fill a tall glass ½ full with the frozen ice cubes. Pour 6 ounces of the Canada Dry Sparkling Seltzer Water and top off with cranberry juice. Add a slice of orange to garnish.
Makes two drinks
You can find the Canada Dry Sparkling Seltzer Water at Fred Meyer in the beverage/water aisle.
With multiple holidays happening in a short period of time, I'm still trying to think new and fun holiday flavor inspired beverages that I can create with the Canada Dry Sparkling Seltzer Water – do you have any ideas?
~Melissa
(Visited 732 times, 1 visits today)