This shop has been compensated by Collective Bias, Inc. and its advertiser. All opinions are mine alone. #PlanesToTheRescue #CollectiveBias
This year is the first year when all three kids seem to appreciate Christmas – and presents – a little bit more. Sure they all want lots of things like most all of the other kids in America do, but something has changed; something that makes this mom feel proud inside. They don't' just want to get presents, this year they are almost as excited about giving them.
I let them each pick out one present for both of their siblings. We actually did 95% of our shopping this year from Walmart.com because there's so much more of a variety online, and they had a deal running where I got free shipping and the kids loved being able to get on the computer and search for their presents for their siblings. It has made them just that much more excited for Christmas because they have their presents under the tree that they cannot wait to share!
The girls like to make their friends cards or little gifts like necklaces or bracelets, and Noah wanted to be able to give a couple of his friends and Christmas gift too, but I wasn't quite sure what to do – and then I had a moment where a light bulb idea popped into my head and I knew what I could have him do.
Walmart currently has some fun Planes Fire and Rescue merchandise on Rollback in their toy section, including their 3 pack die-cast vehicles. Currently, they are $14.97 for a set of three. They are so cute, and also the perfect size for little ornaments that he could give as a present, so I bought a couple of packages.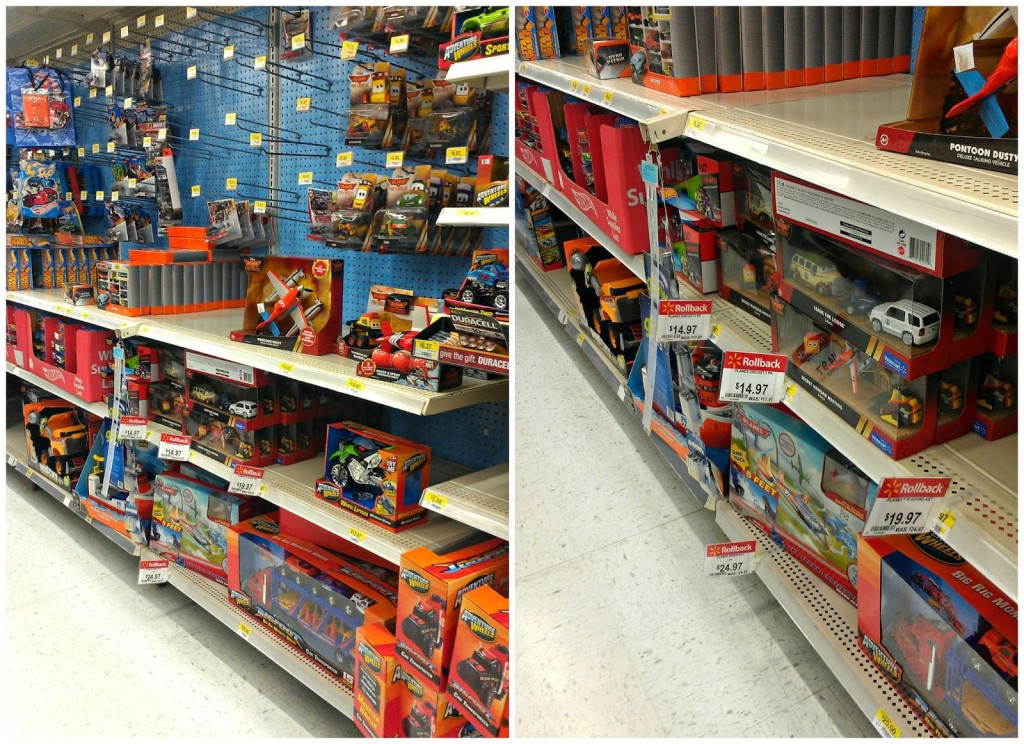 We gathered some holiday-inspired red and white string and I created little gift tags on the computer. I helped Noah cut them out and let him write his name on them.
We then cut the string and tied it onto the vehicles, and attached the gift tag.
They were SO incredibly simple, but what a great little gift to give! All that needed to be done was wrap them in tissue paper and give them to his friends – and for less than $5.00 each, it's an affordable present that any little boy would like to have!
I'm learning more and more that it isn't about the quantity behind gifts, but the thought behind them, and involving kids in the giving process helps make the experience more memorable. Have you come up with some simple gift ideas this year? I'd love to hear about them!
The other Planes products currently on Rollback are:
Disney Planes Flight to the Finish Speedway Rollback to $24.97
Disney Planes Fire & Rescue Deluxe Talking Vehicle Assortment Rollback to $19.97
Planes Character Assortment die-cast set and the Disney Planes: Fire
and Rescue Character Assortment die-cast set are both on rollback at $4.97
Perfect for last-minute gifts!
~Melissa
(Visited 245 times, 1 visits today)